Brother's Truck Show Top Three!
Brothers Truck Show 2023
If you're a Bowtie truck lover and in Southern California, there's no doubt you know about the Brothers Truck Show. If you aren't aware of this show, it's a celebration of Chevrolet and GMC trucks! It's a one day event, from 9AM-3PM. Short, sweet, and packed full of fun!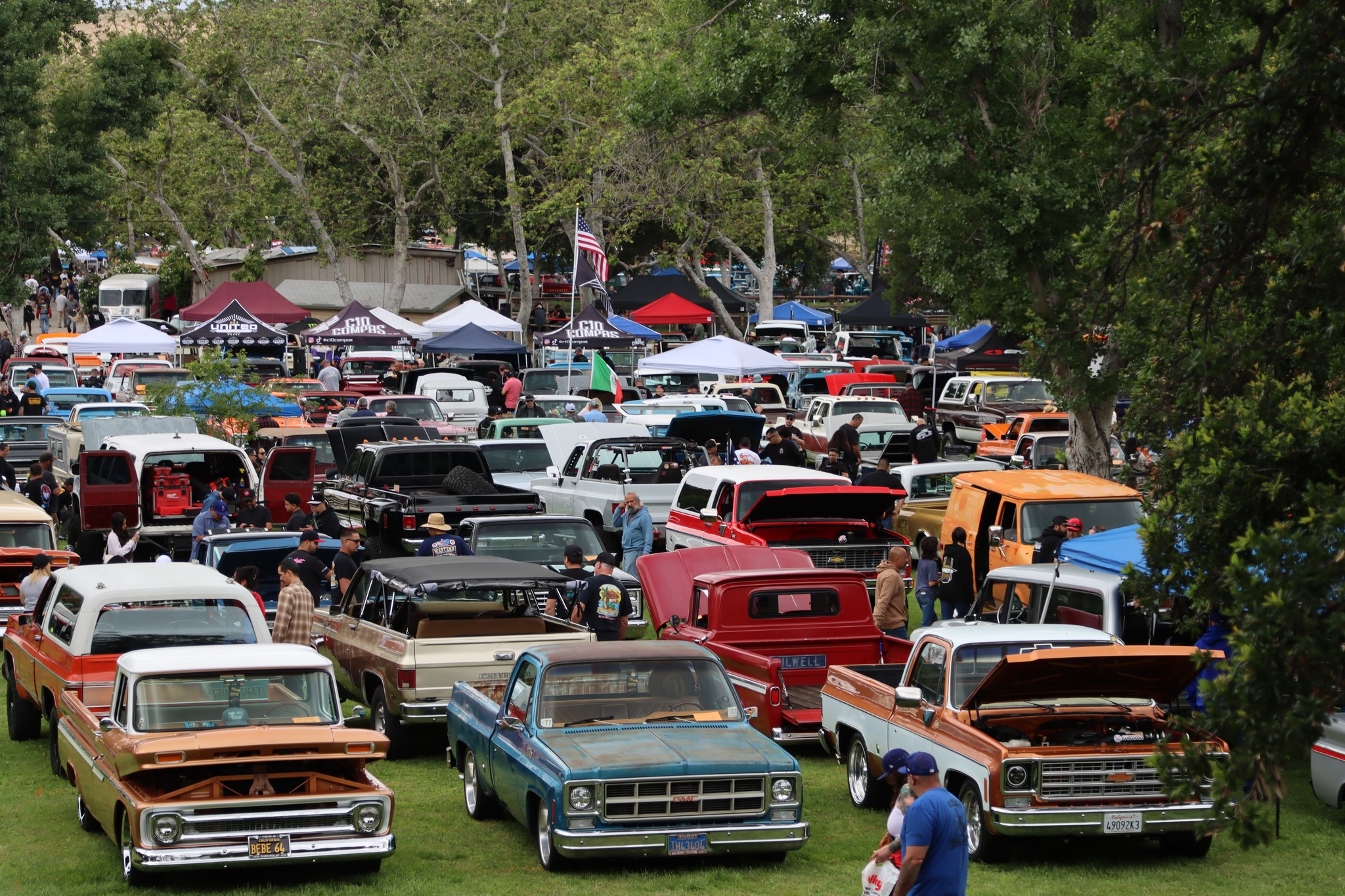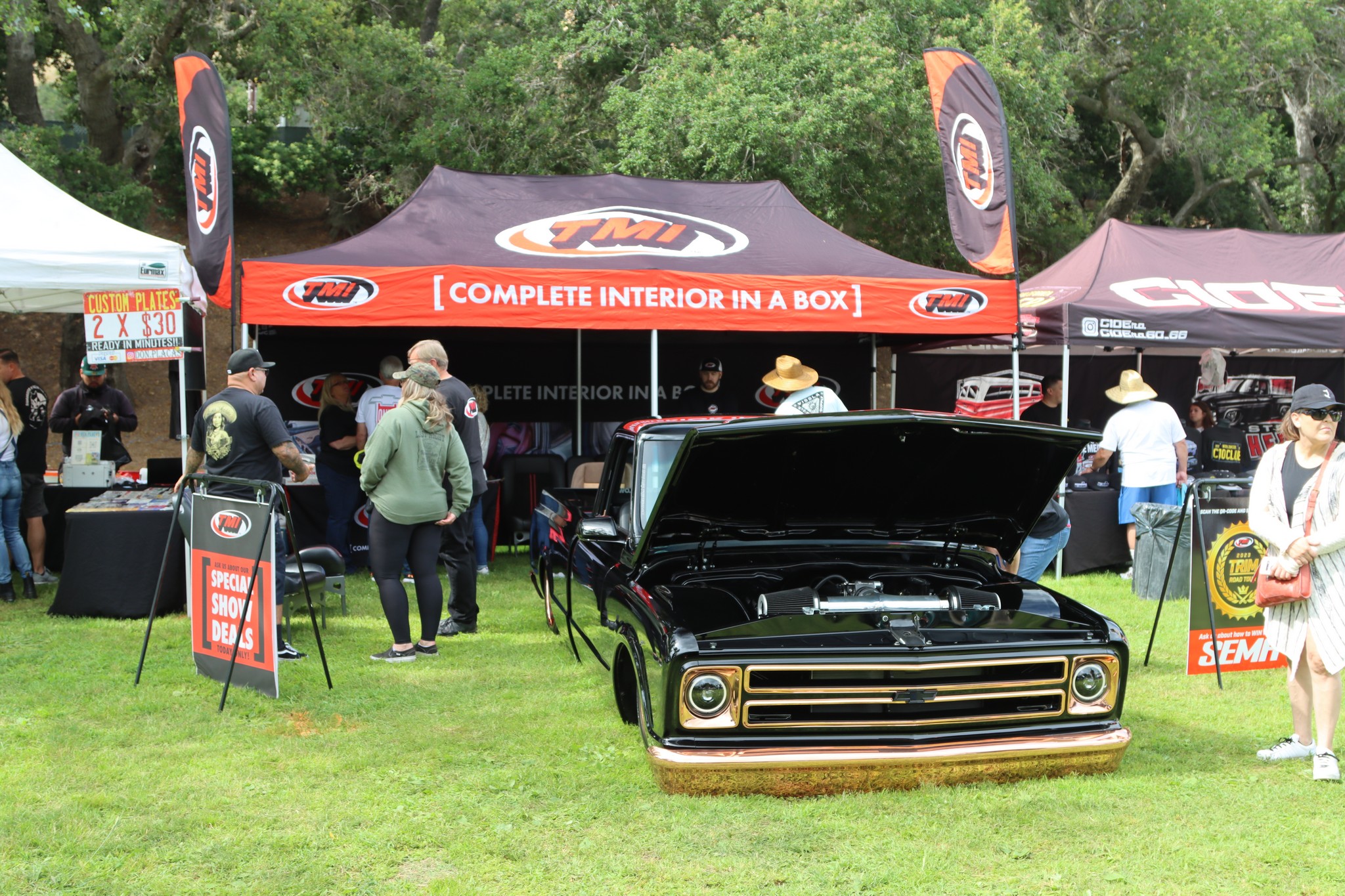 With hundreds of trucks around, it was heaven for anybody who loves classic Chevy trucks. We saw sky-high Blazers, and slammed C10's with everything in between. From bone stock to mild and wild, this truck show has a little bit of everything!
As with any show we have a booth at, the idea is to let people have a seat and simply check out our seats, including our all new Cruiser Collection. We also had "Pretty Penny," Daniel Stewart's amazing C10 sitting low in the booth for people to come check out!
Top Three
With hundreds of trucks, we saw so many that we would love to have in our garage. There were lots of TMI-equipped rides as well, but a few grabbed our attention and we wanted to highlight them here.
Eye Catcher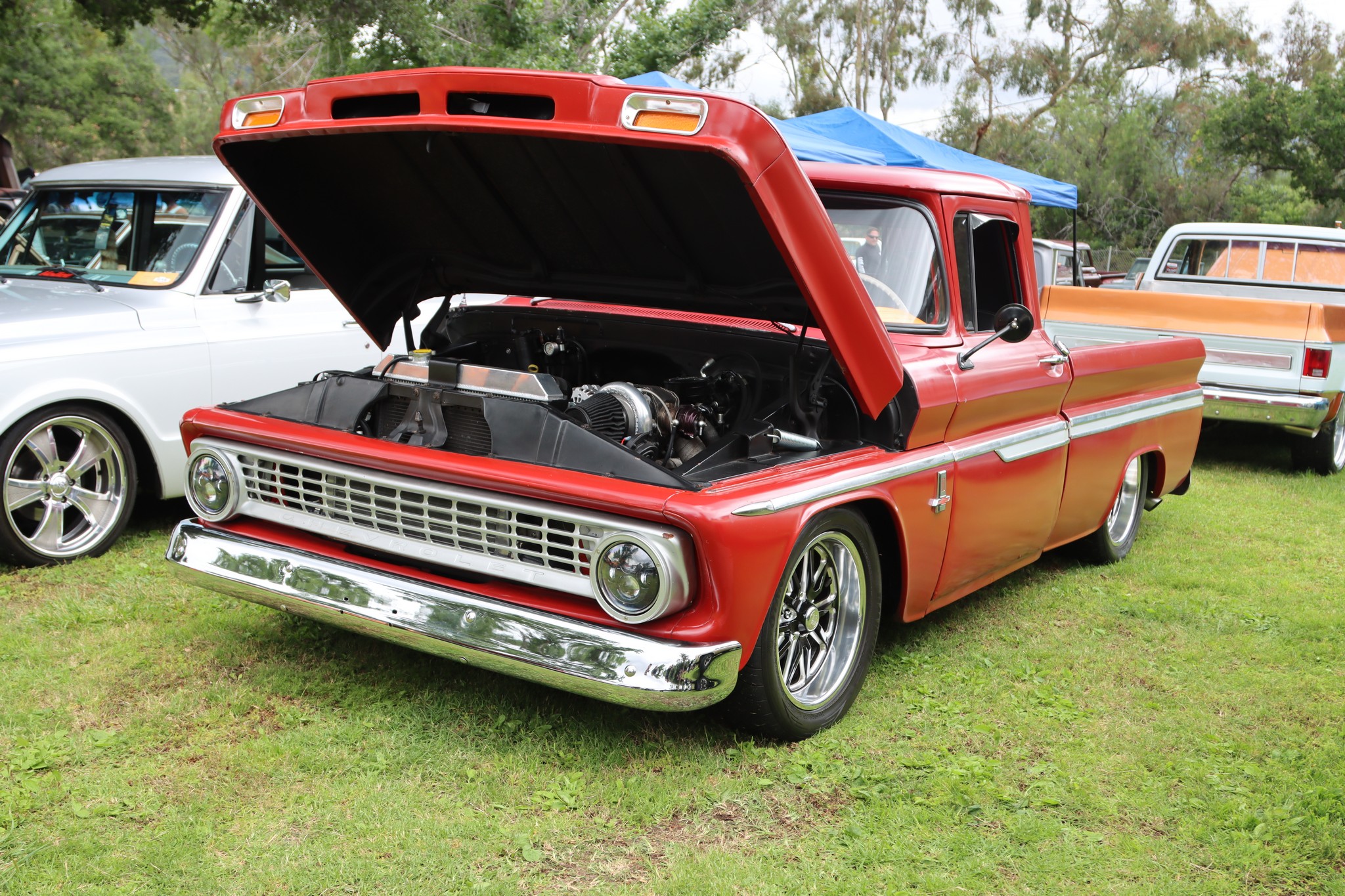 This C10 owned by Josh we almost missed. There was nothing outlandish about it that really grabbed our attention, but when walking by we did a double take when we noticed a turbocharger popping out from the engine compartment!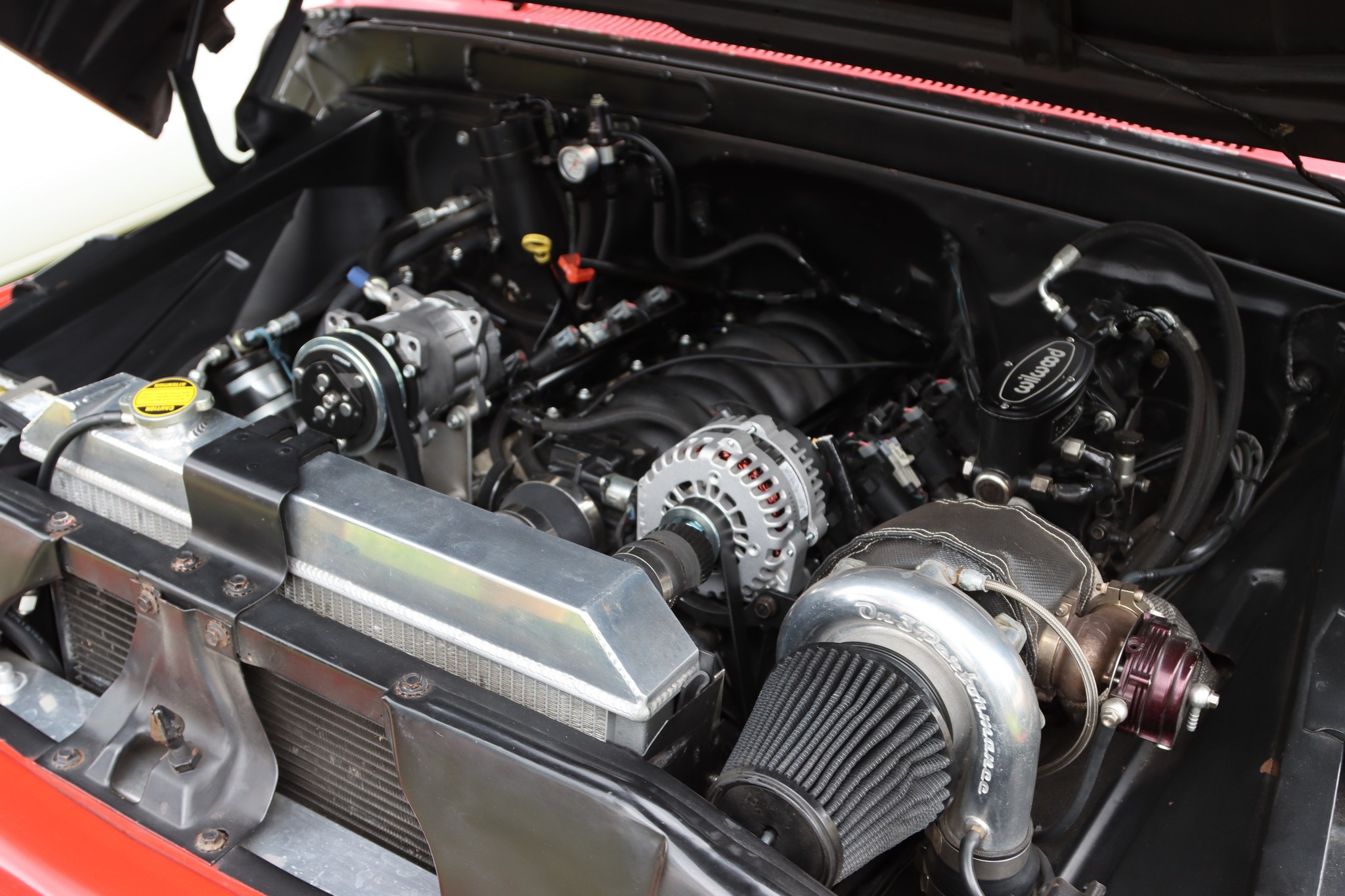 After taking a closer look this C10 was packing a punch with a turbocharged LS under the hood. The stance and wheels were telling a bit more of a story now. When we looked inside we saw a fairly stock looking interior.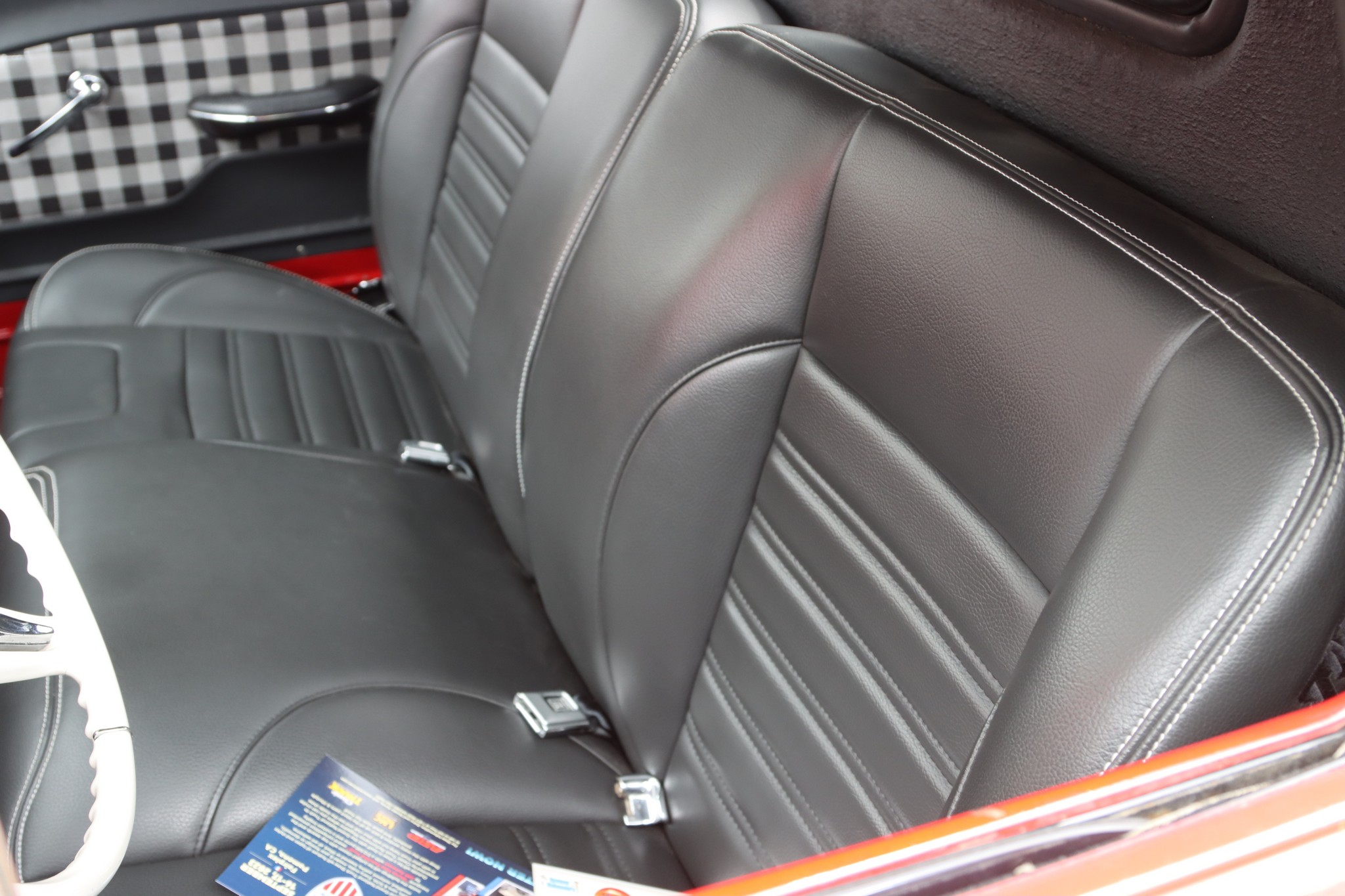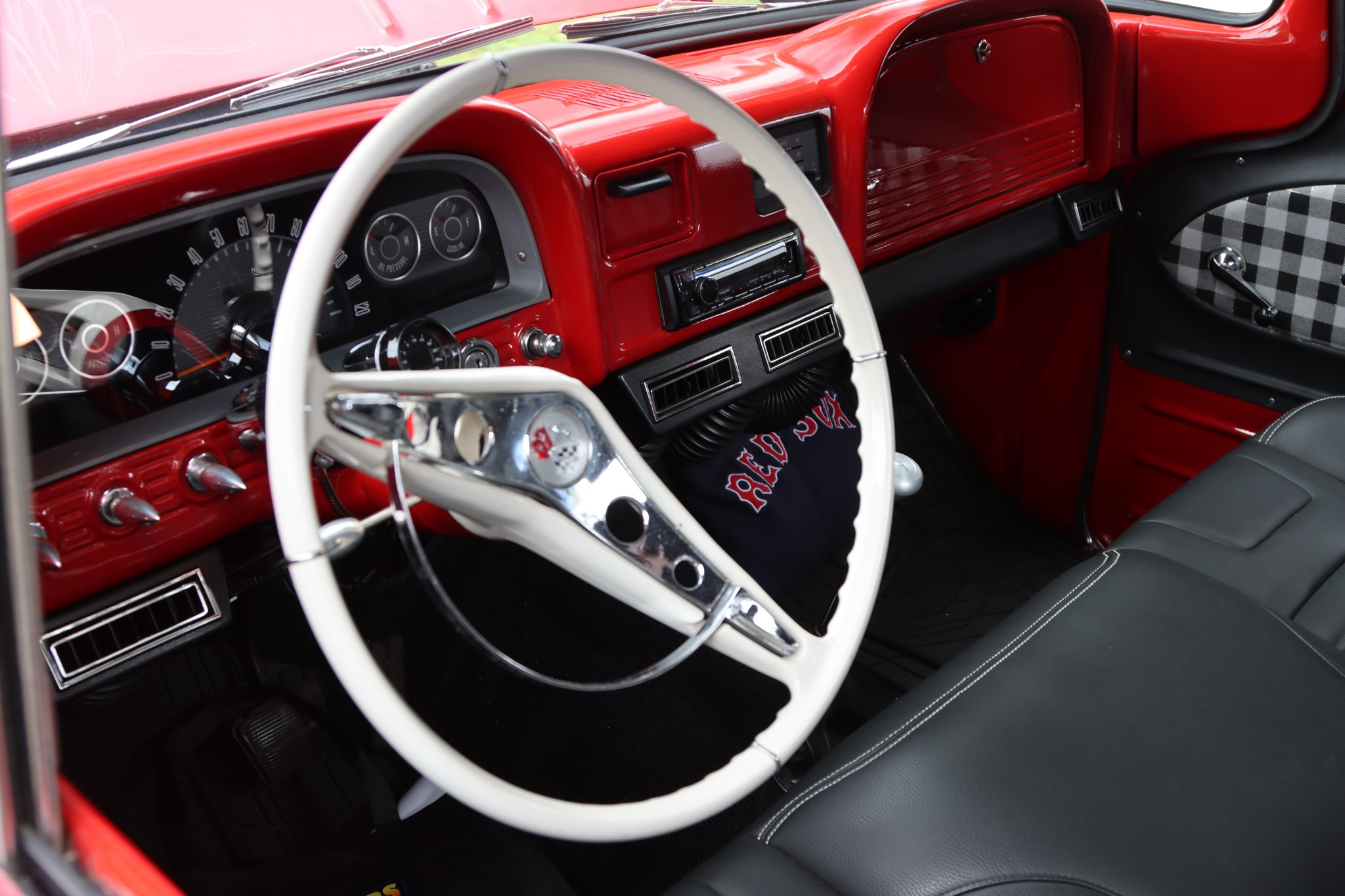 However, there were some subtle upgrades such as an Impala steering wheel. Josh also utilized one of our 60" Pro-Series bench seats for a modern upgrade that provides a timeless look.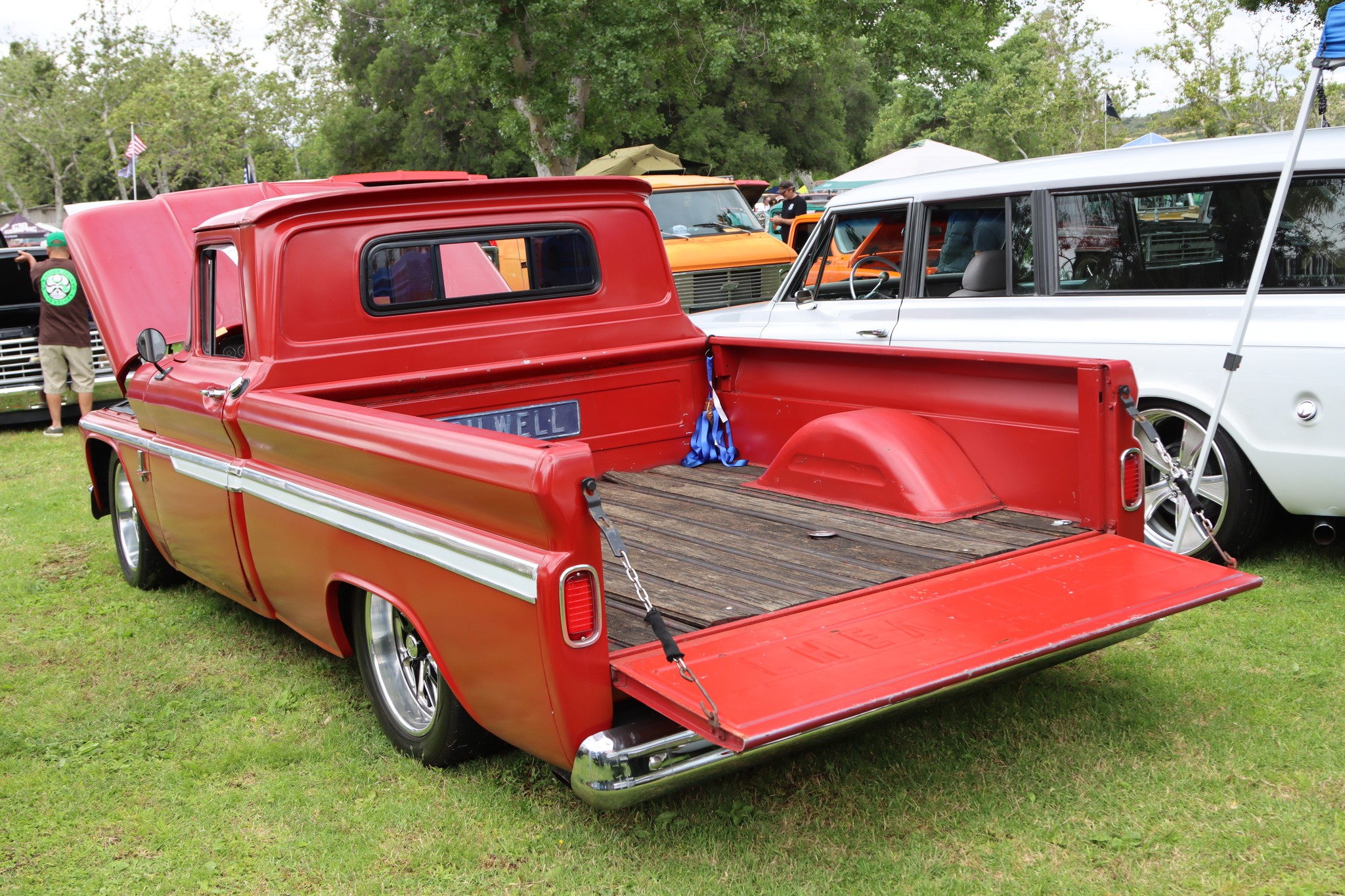 If you want to see more of Josh and his truck, follow him on Instagram @syrah_63
Big Blazer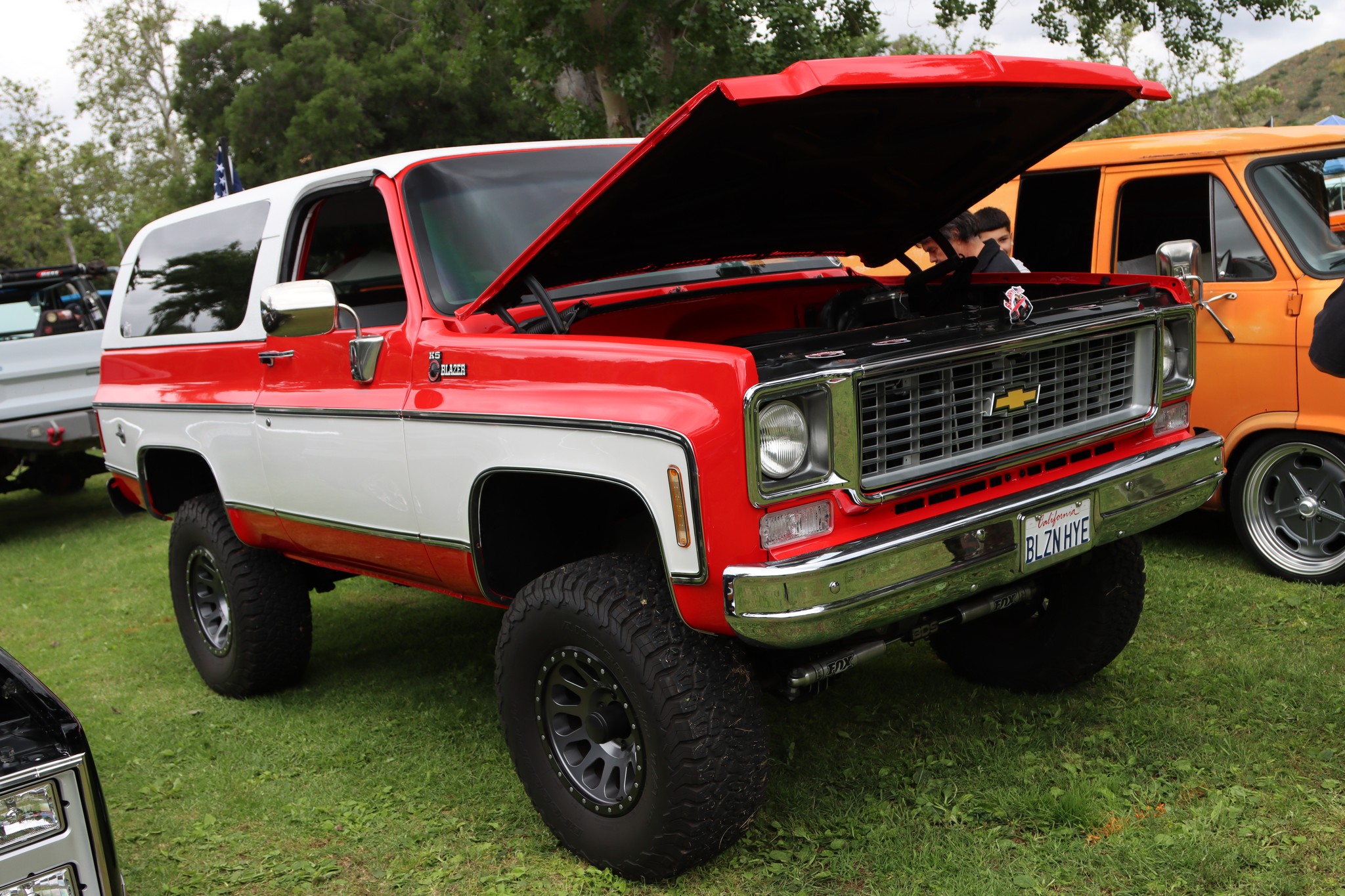 This 1975 Blazer owned by Genesis Boranian constantly had a crowd around it. With a tall menacing stance and an eye-catching red and white paint job, this truck demands attention.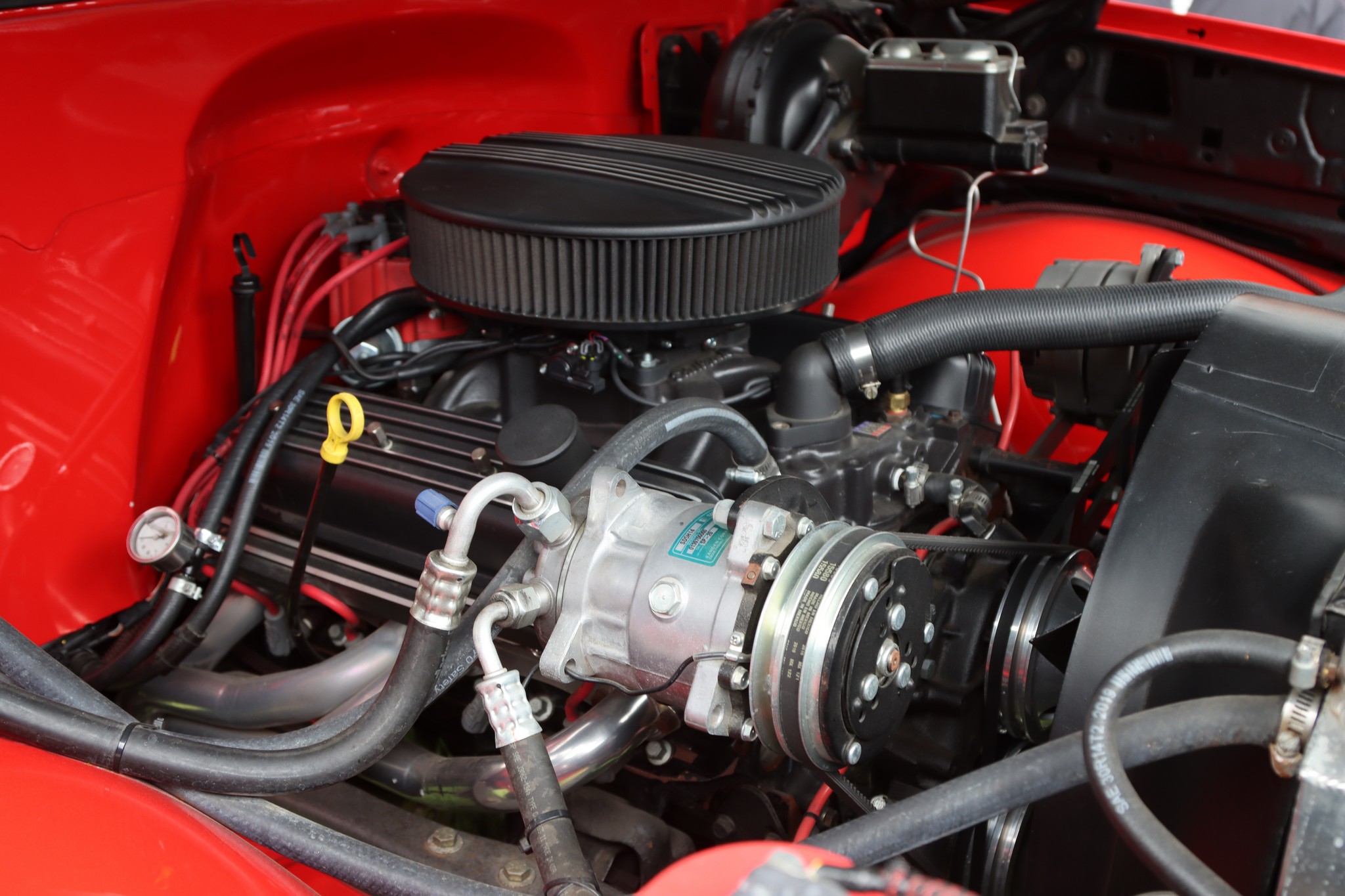 The big stance is thanks to a 4" lift combined with 35" tall tires. Under the hood is a tried-and-true 350HO GM Crate engine backed by a TH350 transmission. On the inside is what shocked us though.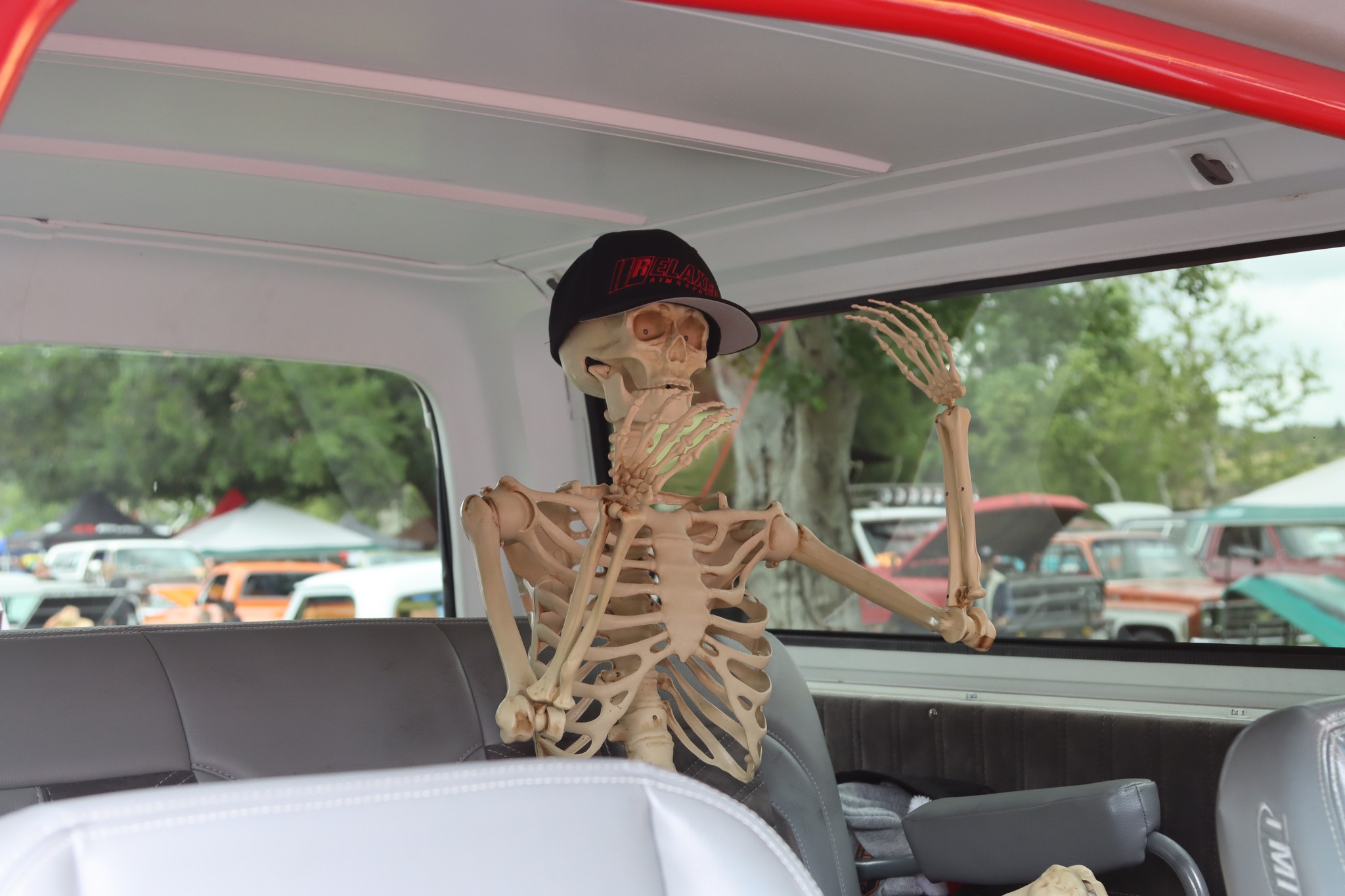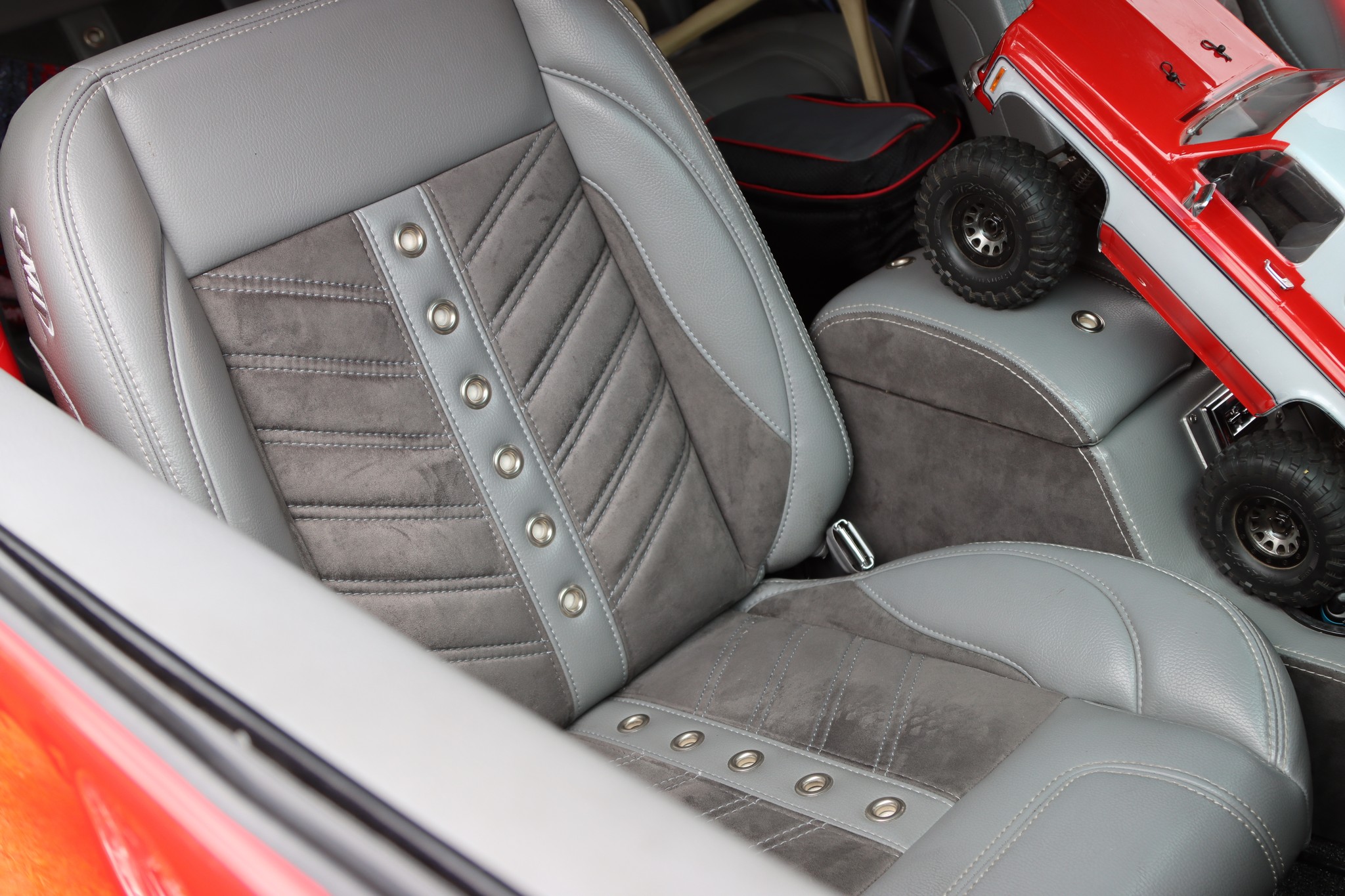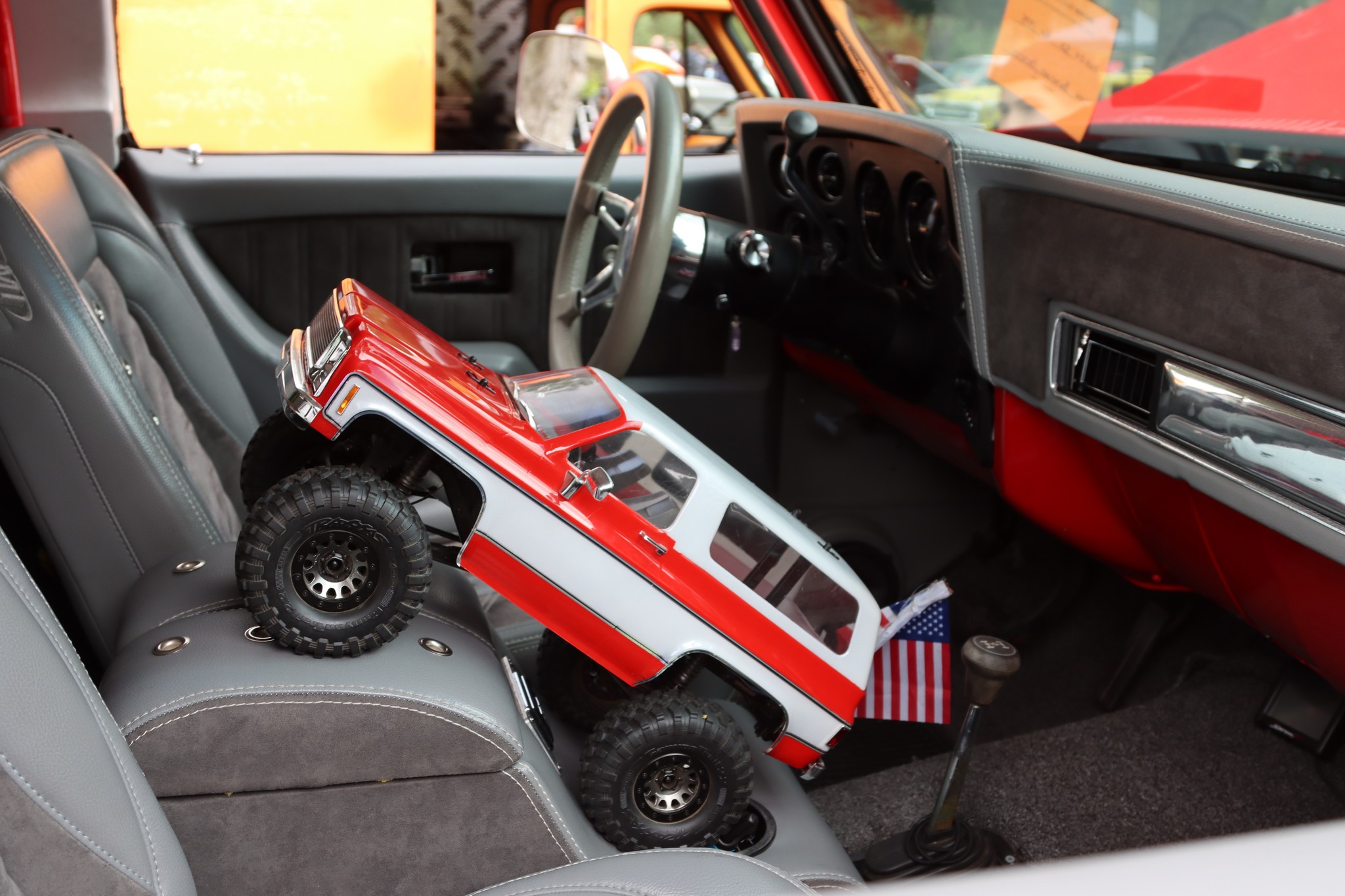 Yep, Genesis' rolls around with a full blown skeleton in the backseat! Her backseat friend sits inside a complete TMI upholstered interior. A pair of TMI Pro-Classic Sport VXR seats for the front, with a matching rear seat cover. She also installed a set of TMI Molded Door Panels, and TMI Sport dash pad.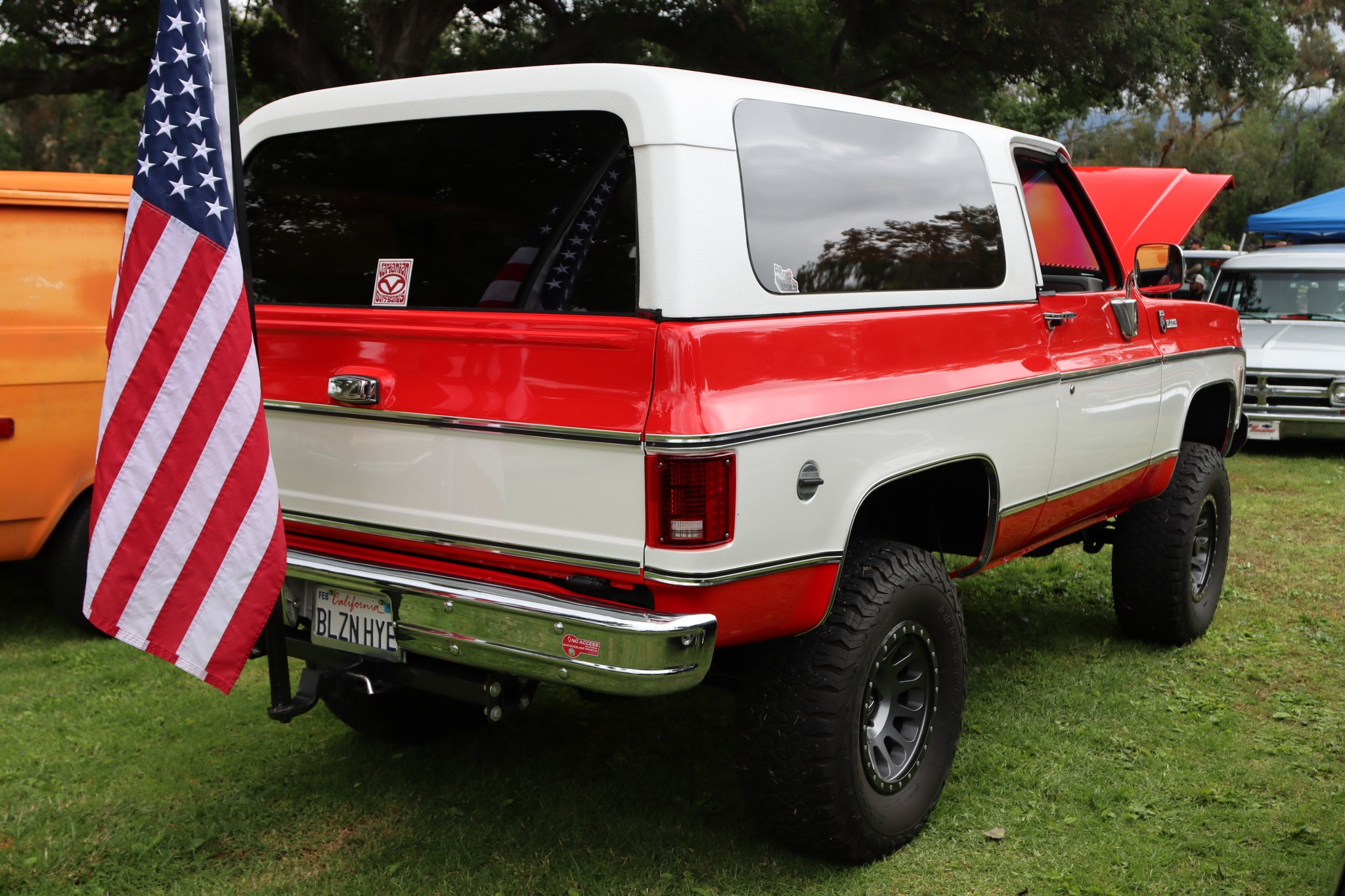 Want to see more? Click here for a full write up and photo shoot with Genesis' '75 K5.
Floating On A Cloud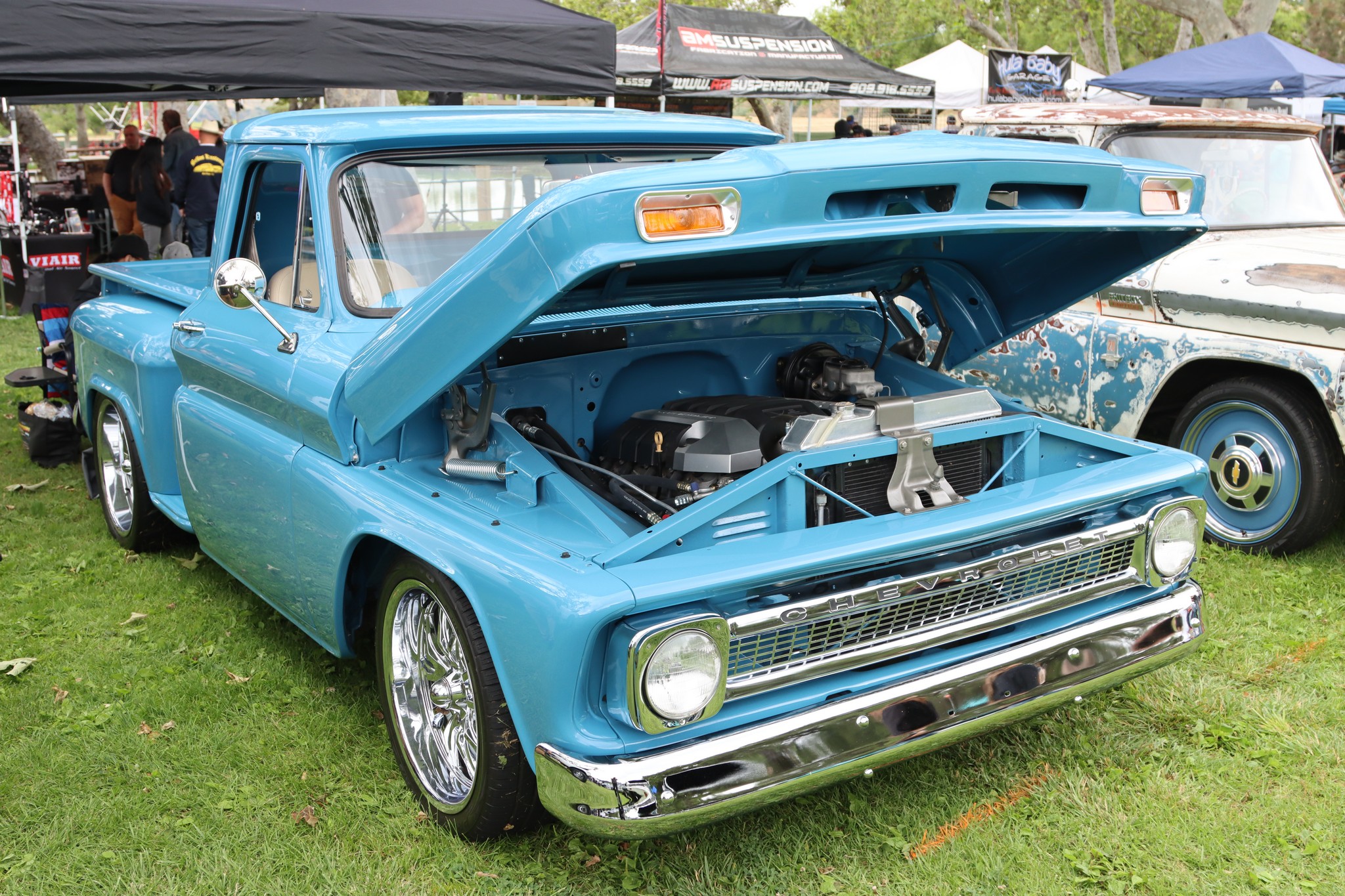 Not only red trucks caught our eye. In fact, this truck is blue! A shade of blue that's just a nice, clean, subtle color too - not over the top. Built by Luke Sapolu, he installed a modern LS3 under the hood from a Camaro. He kept it a manual transmission too - much respect there.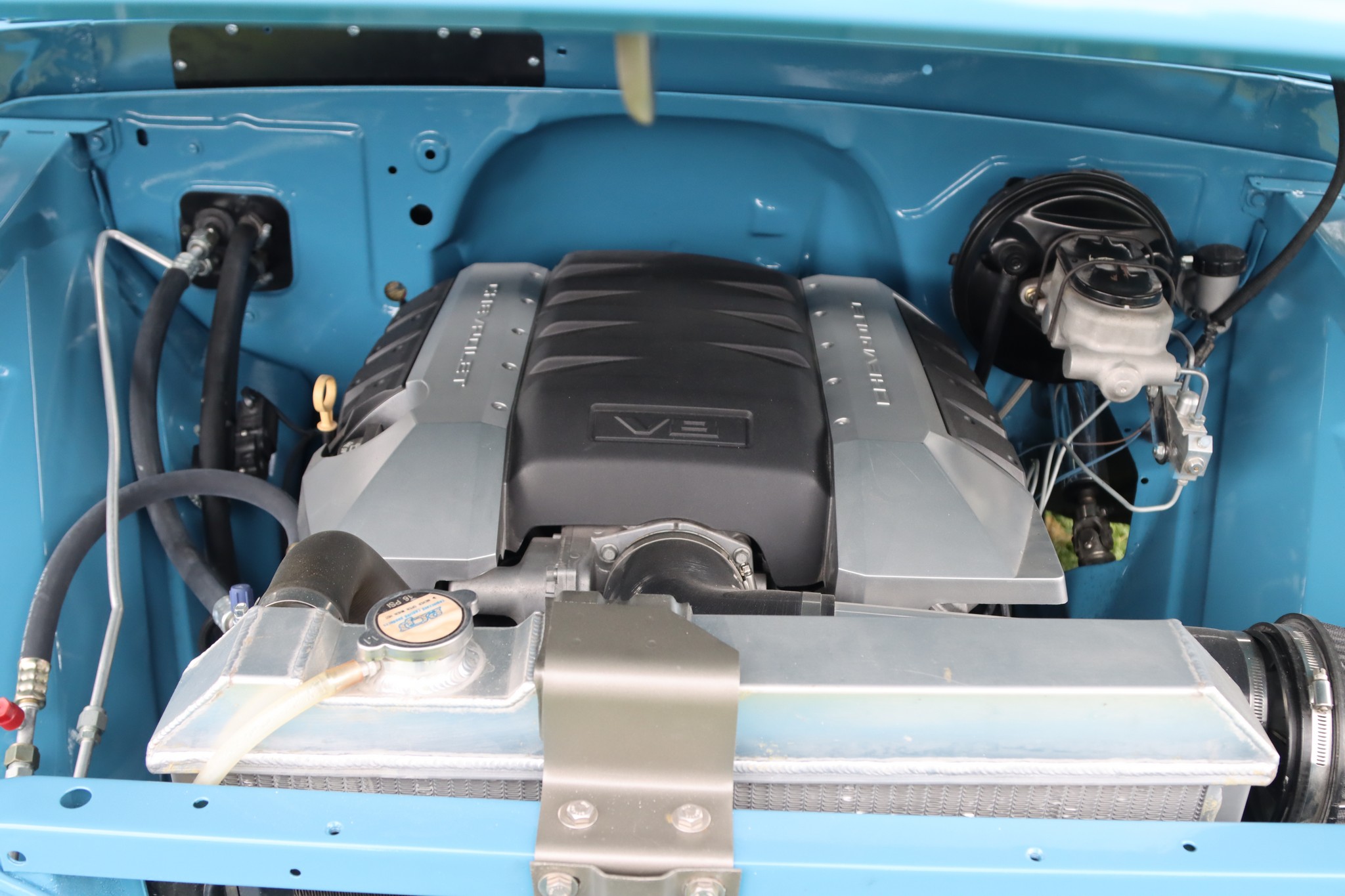 To contrast the blue outside, Luke went with a cream color interior. Keeping with that clean and simple look, he utilized a set of TMI Universal Pro-Classic bucket seats with a TMI buddy console seat in the middle. Finishing off the interior is a pair of matching TMI door panels.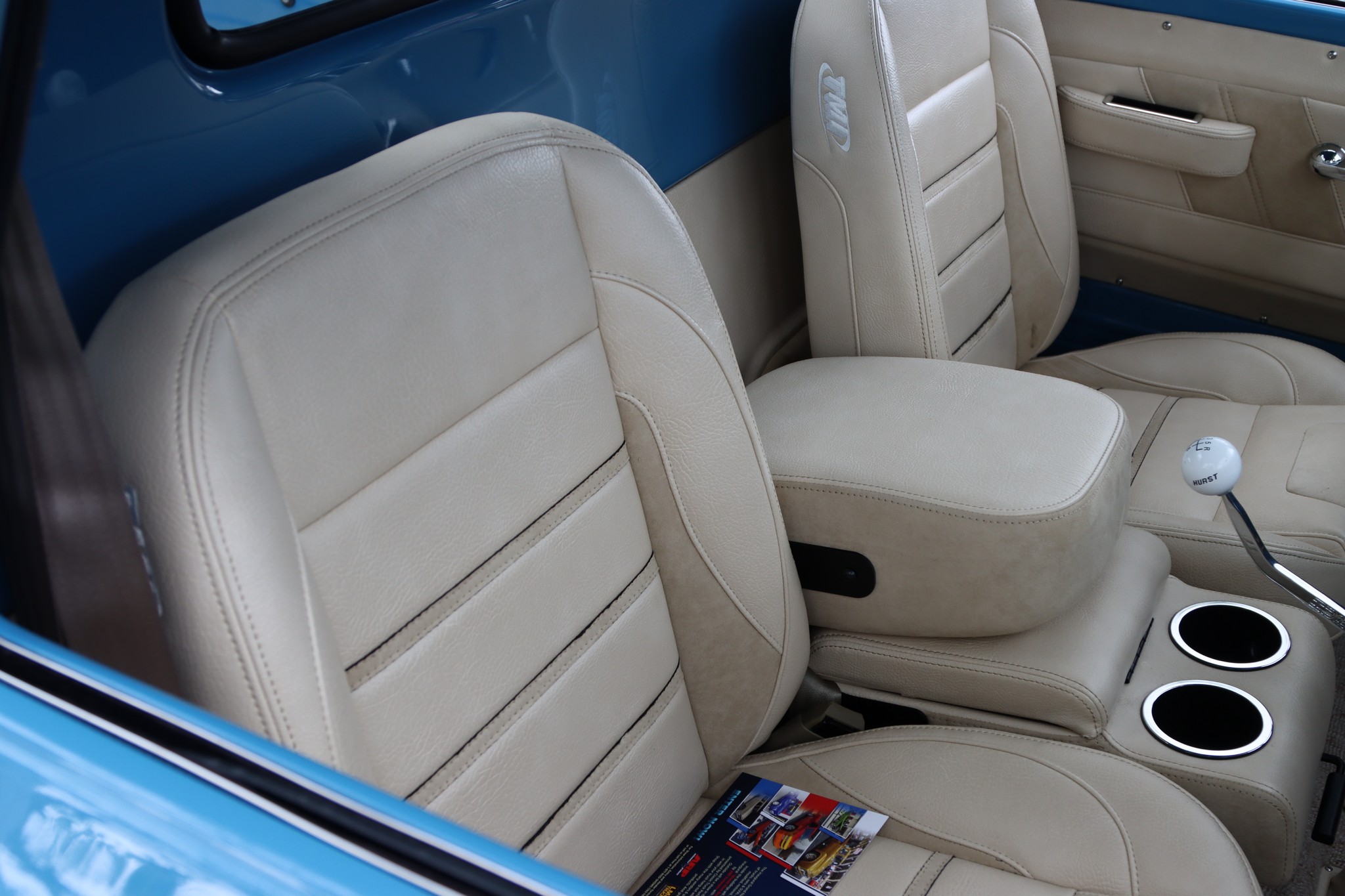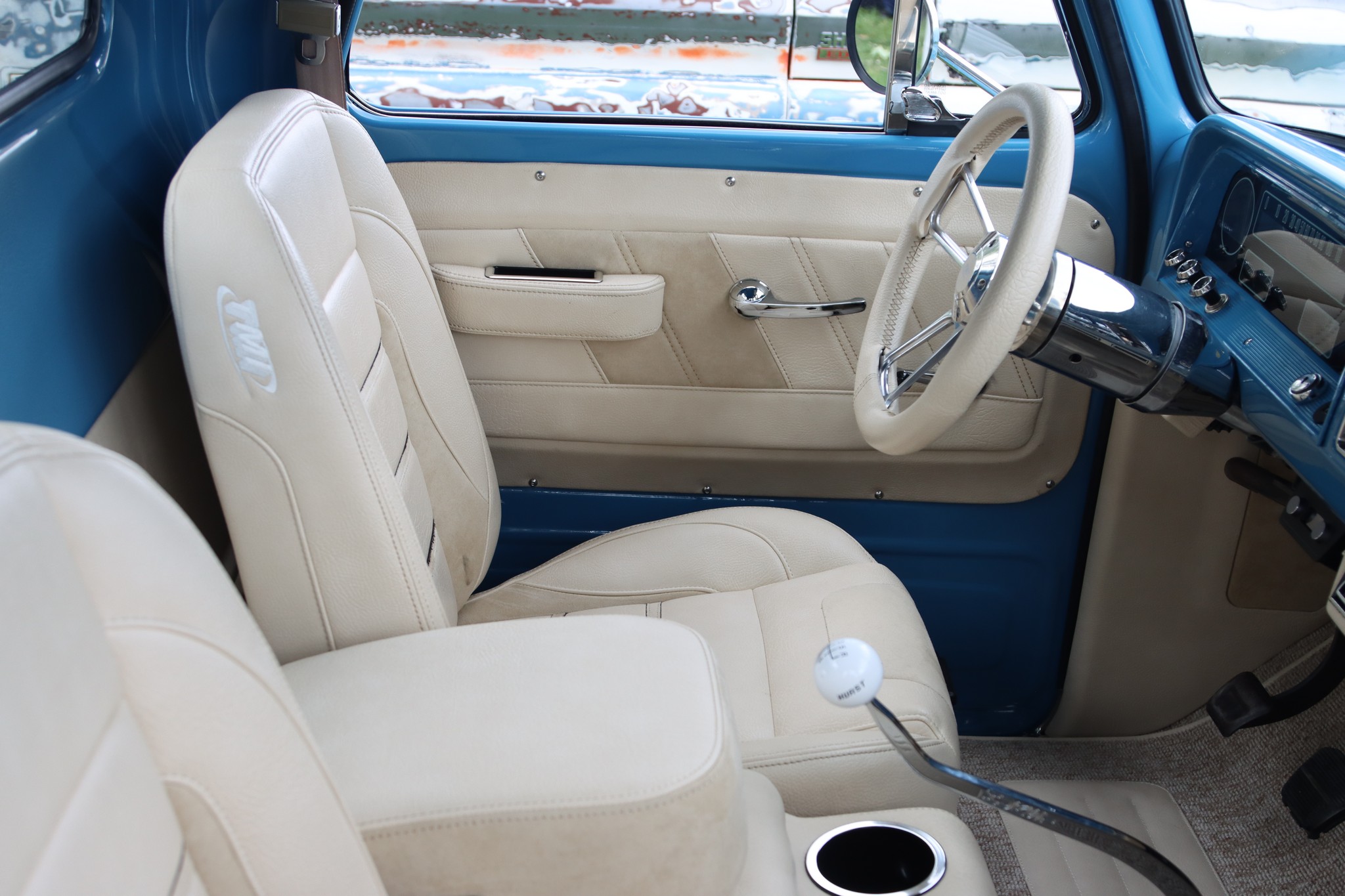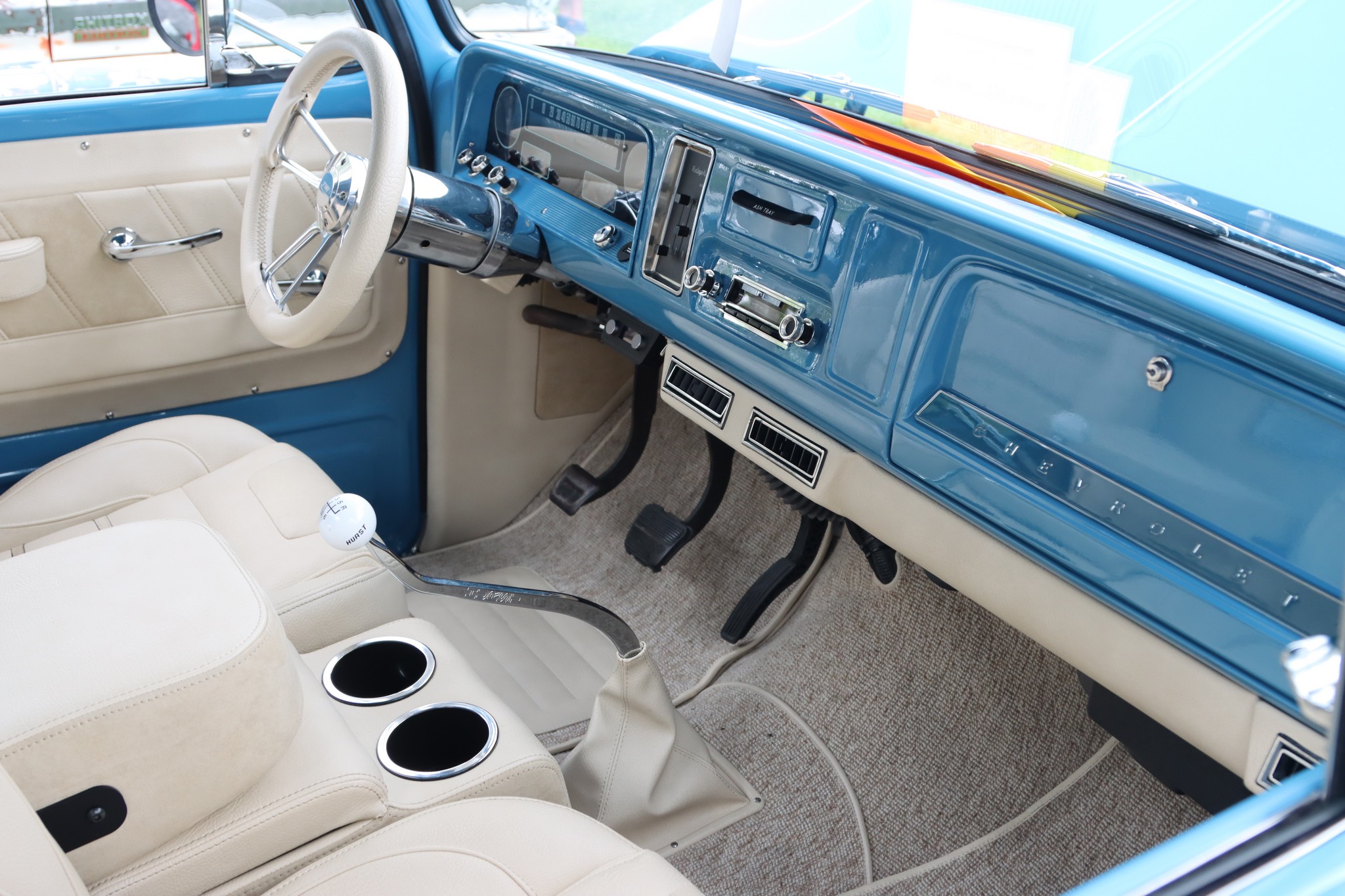 Follow along with Luke's build on Instagram: @kazerian61
While these three trucks caught our eye, that doesn't mean there weren't others! In fact, keep checking back as we will have more features from the Brother's Truck Show 2023!