Daniel Stewart's 1967 C10 'Pretty Penny'
A penny saved is a penny earned as the old saying goes. For Daniel Stewart, this truck represented a low point in his life when he didn't have a penny. This truck is a celebration of his sobriety and a healthy lifestyle.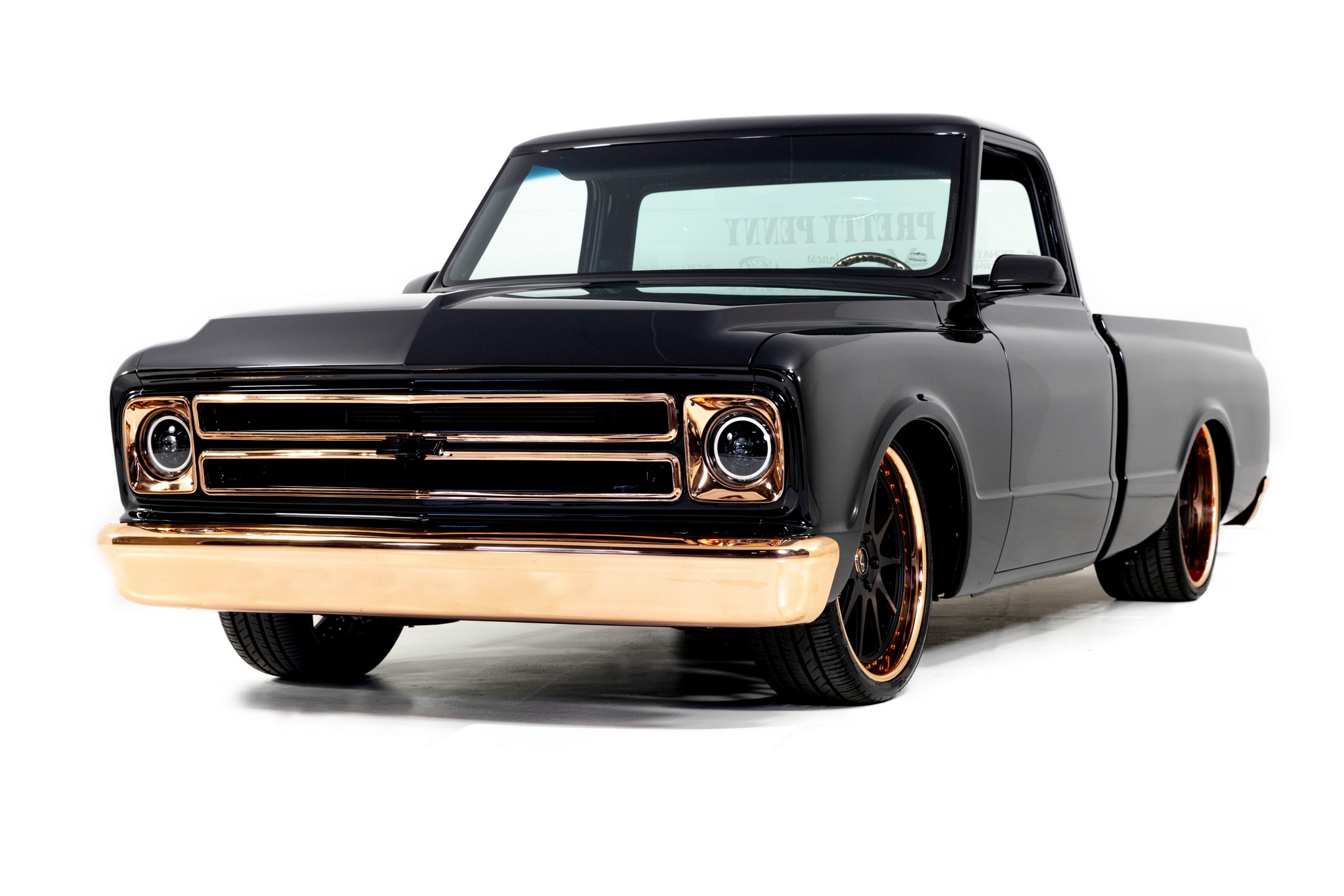 Daniel Stewart owns Signature Performance who brought his vision to life, resulting in a stunning truck that turns heads wherever it goes.
Piston Poppin' Under the hood, this C10 boasts a 5.3L LS engine that has been upgraded with CP Pistons and Texas Speed internals, ensuring that it has plenty of power to back up its impressive looks.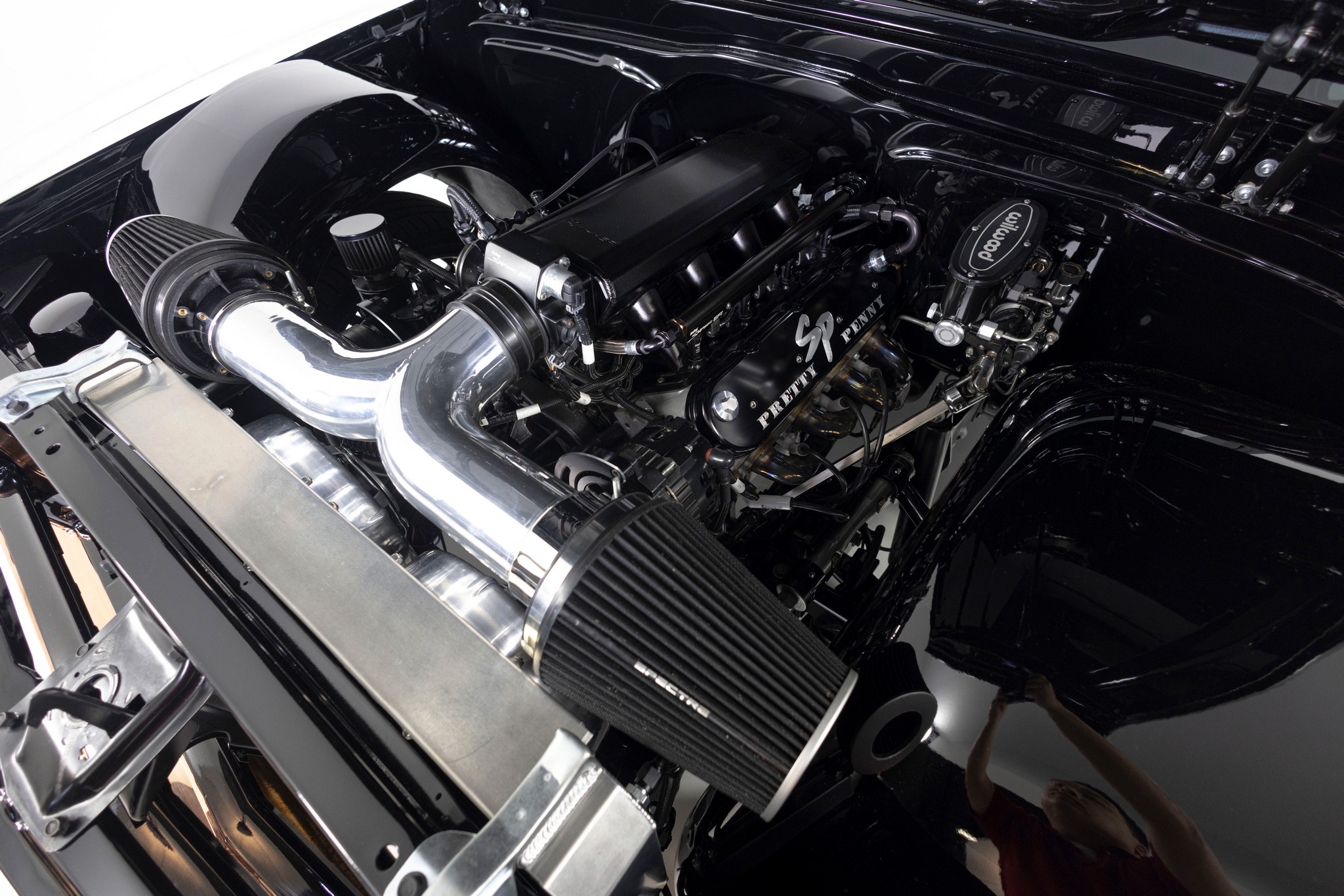 A Holley Sniper intake provides air while a CVF Serpentine system keeps fluids moving. Another underhood detail is the pair of Slosh Tubz that allow the truck to sit on the ground with big wheels. Backing the engine is a 4L60e transmission.
Stance and Wheels While it's riding on a stock frame, the suspension has been completely redone with a Porter Built Extreme Level 3 front cross member using their control arms, a full air ride suspension, and a Porter Built rear four-link conversion. This combination allows for a smooth and comfortable ride while still maintaining a low and aggressive stance.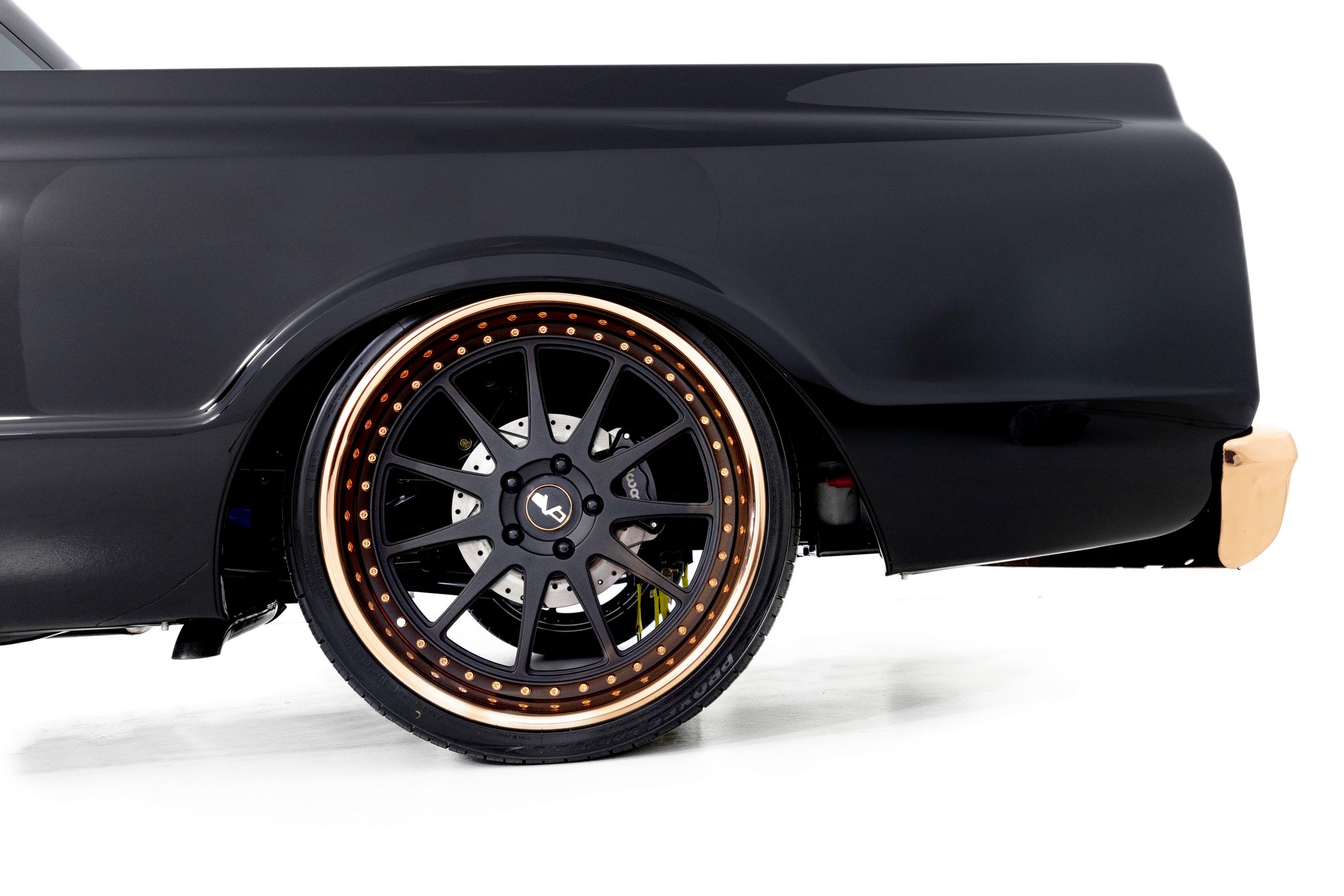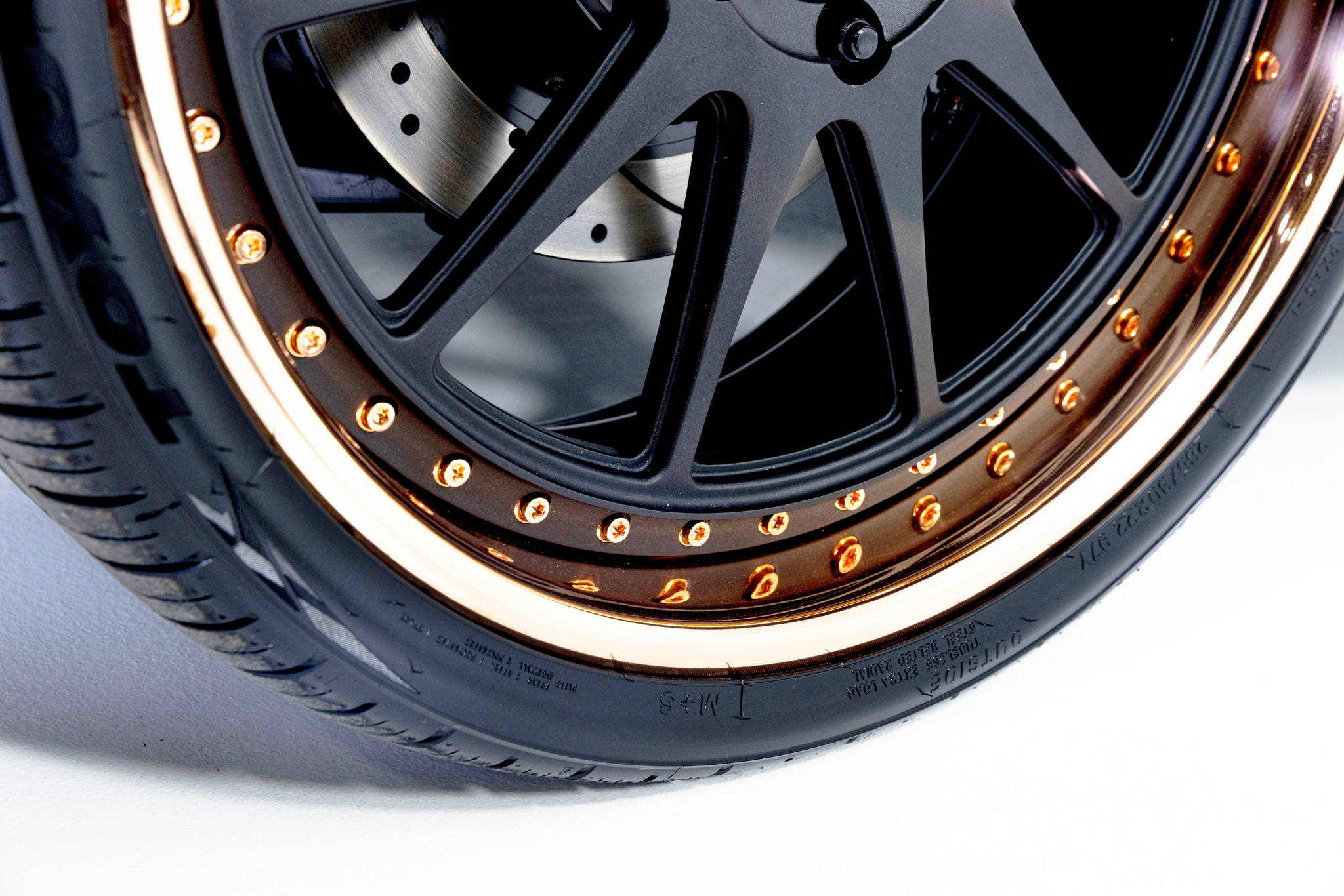 The wheels are EVO61 units, which perfectly complement the overall look of the truck with the copper accents - that's real copper too. The wheels are 22x8.5 in the front with 265/30 tires and a 22x11 in the rear with a 315/25 series tire. Behind the massive wheels are a set of Wilwood disc brakes at all four corners.
Pretty Penny Copper One of the big themes with the truck is copper. There's even copper flake in the paint, which most people miss this detail. All the bright work is real copper plated which was then polished, and then cleared so it won't tarnish over time.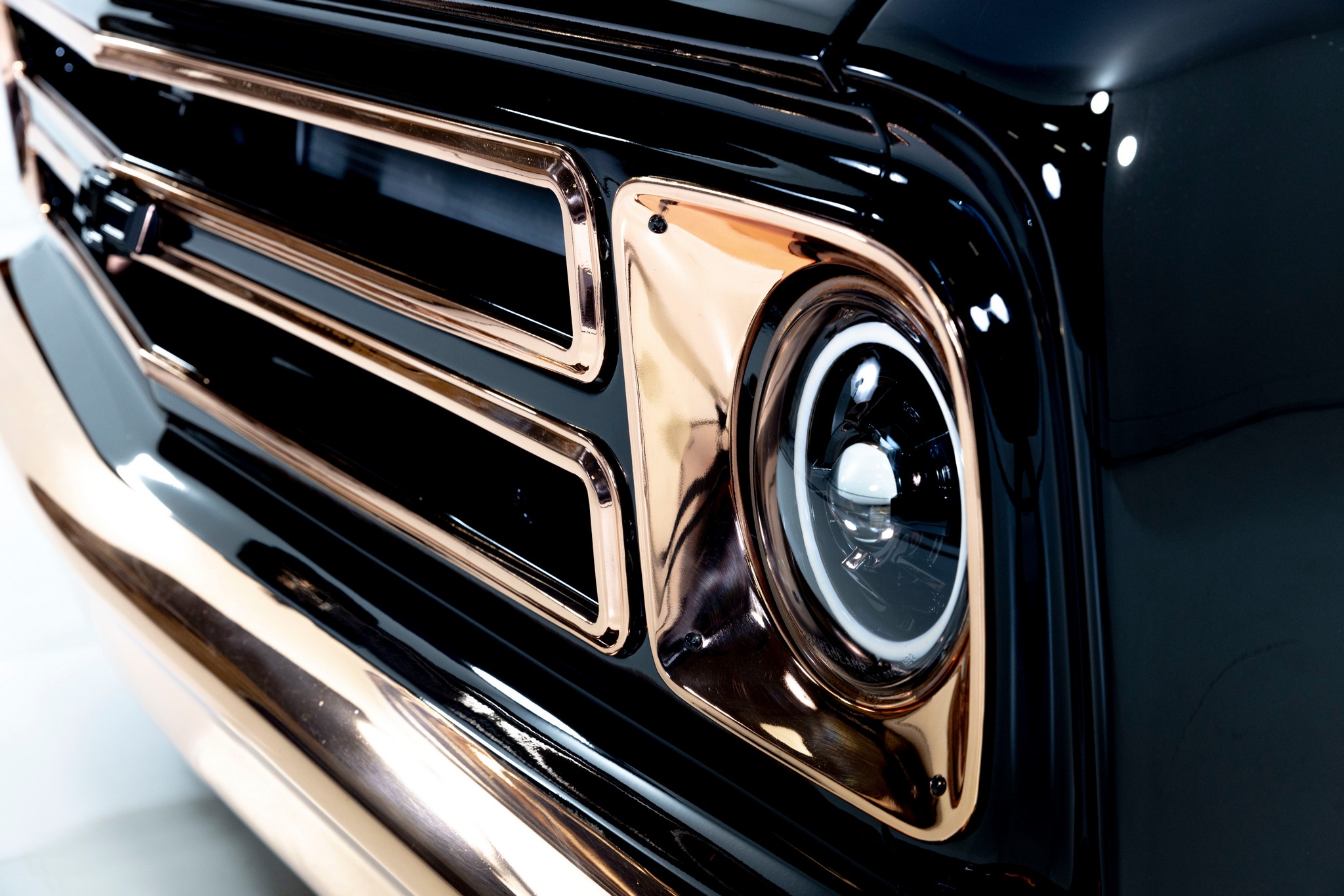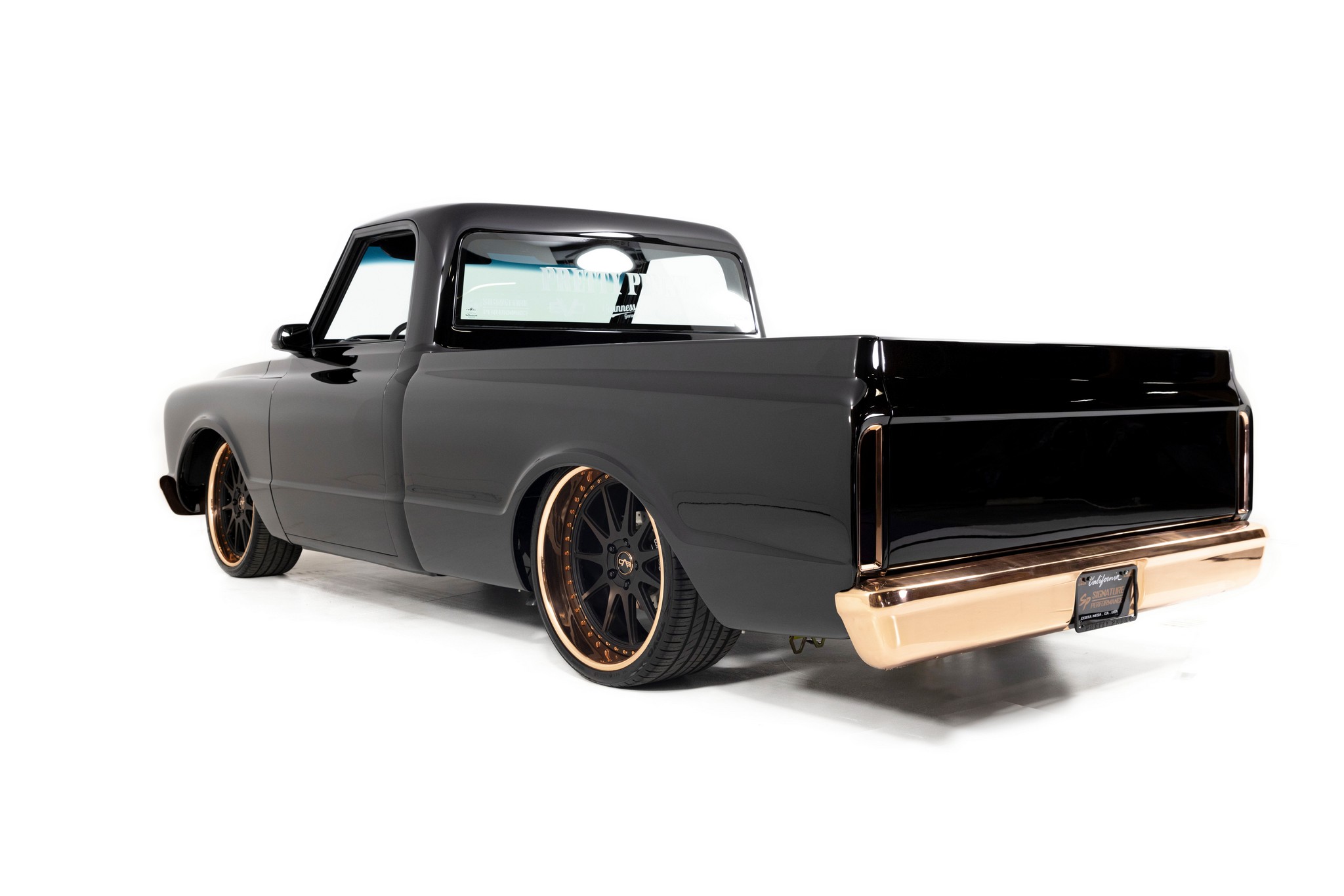 Now this sounds easy but what it required was the copper to be plated and polished and then they would have to run the parts over to the painter to clear within hours or it would start to tarnish. Every single piece has been redone numerous times to get it right.
Where TMI Touches Inside the cabin, the trick work continues. To start, the entire dash was swapped out to a dash from a 1963 Suburban, which better fit the Holley Digital Dash.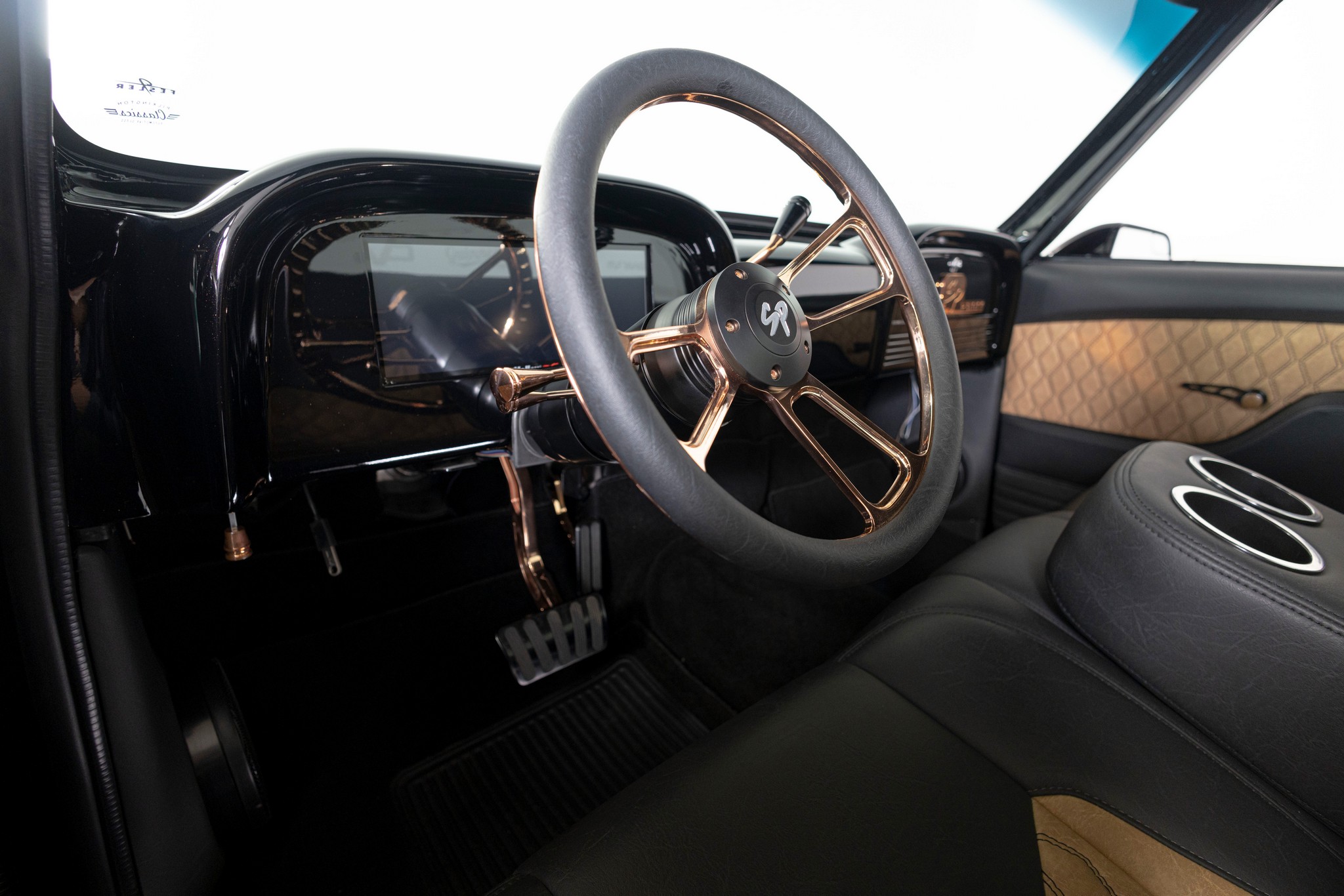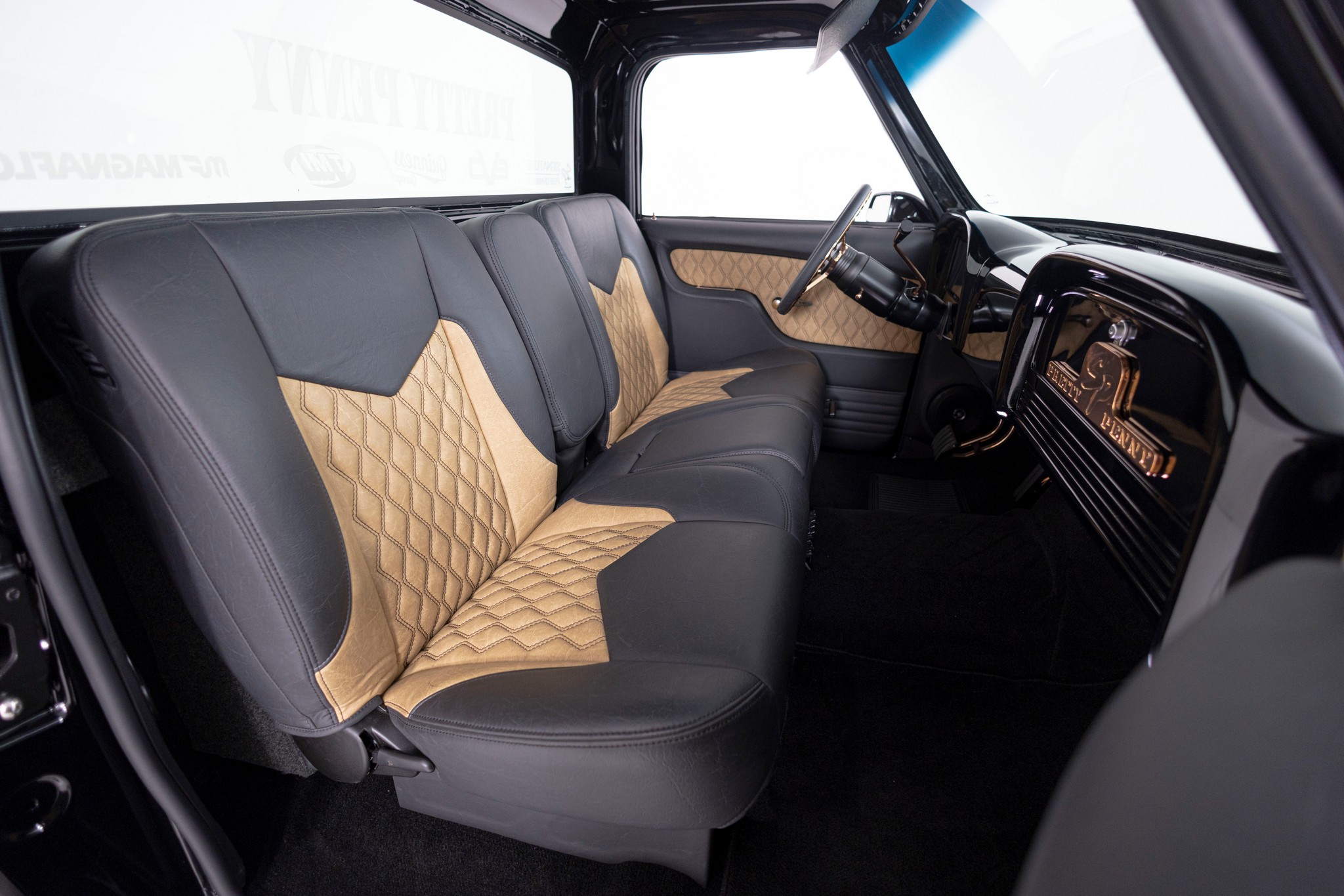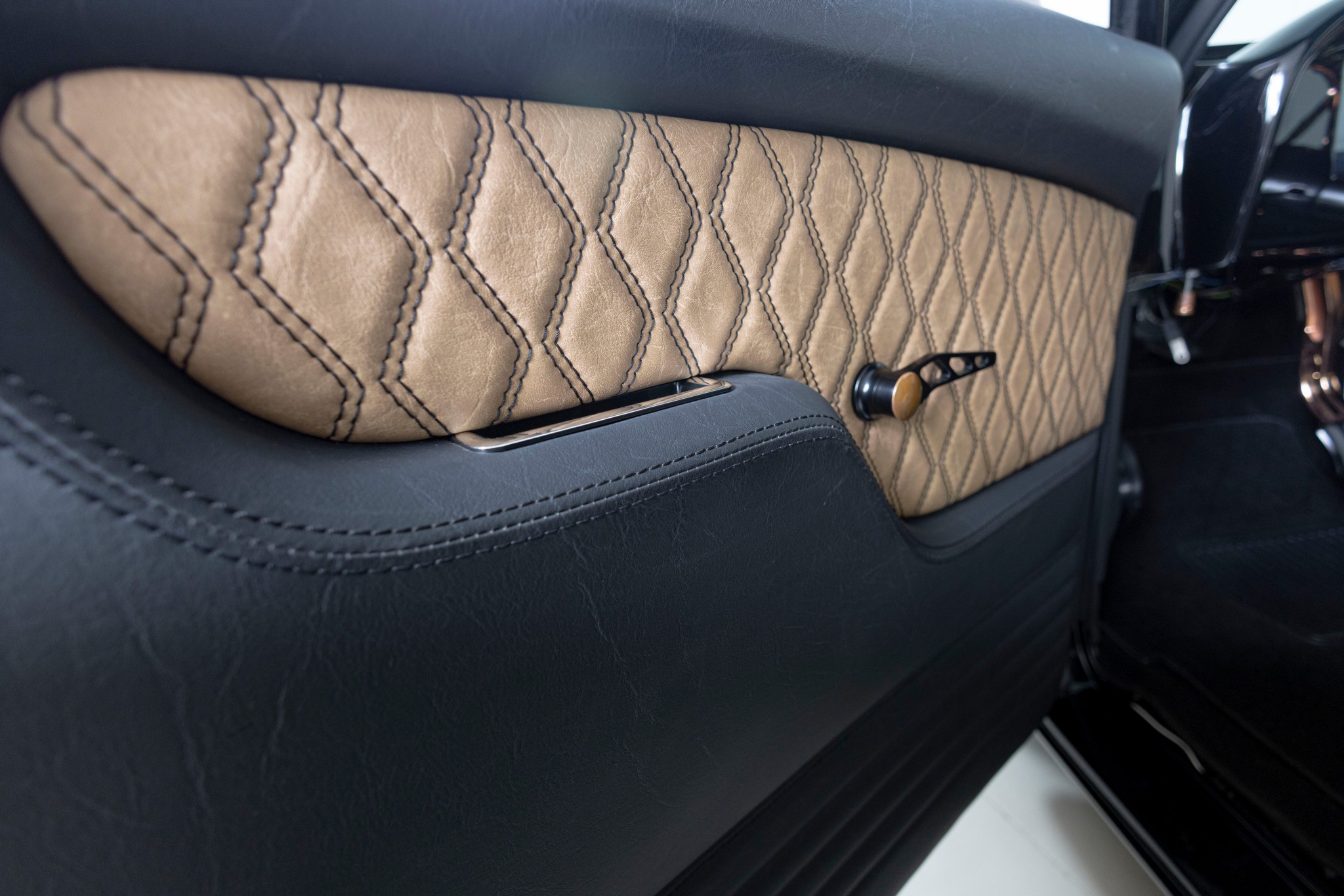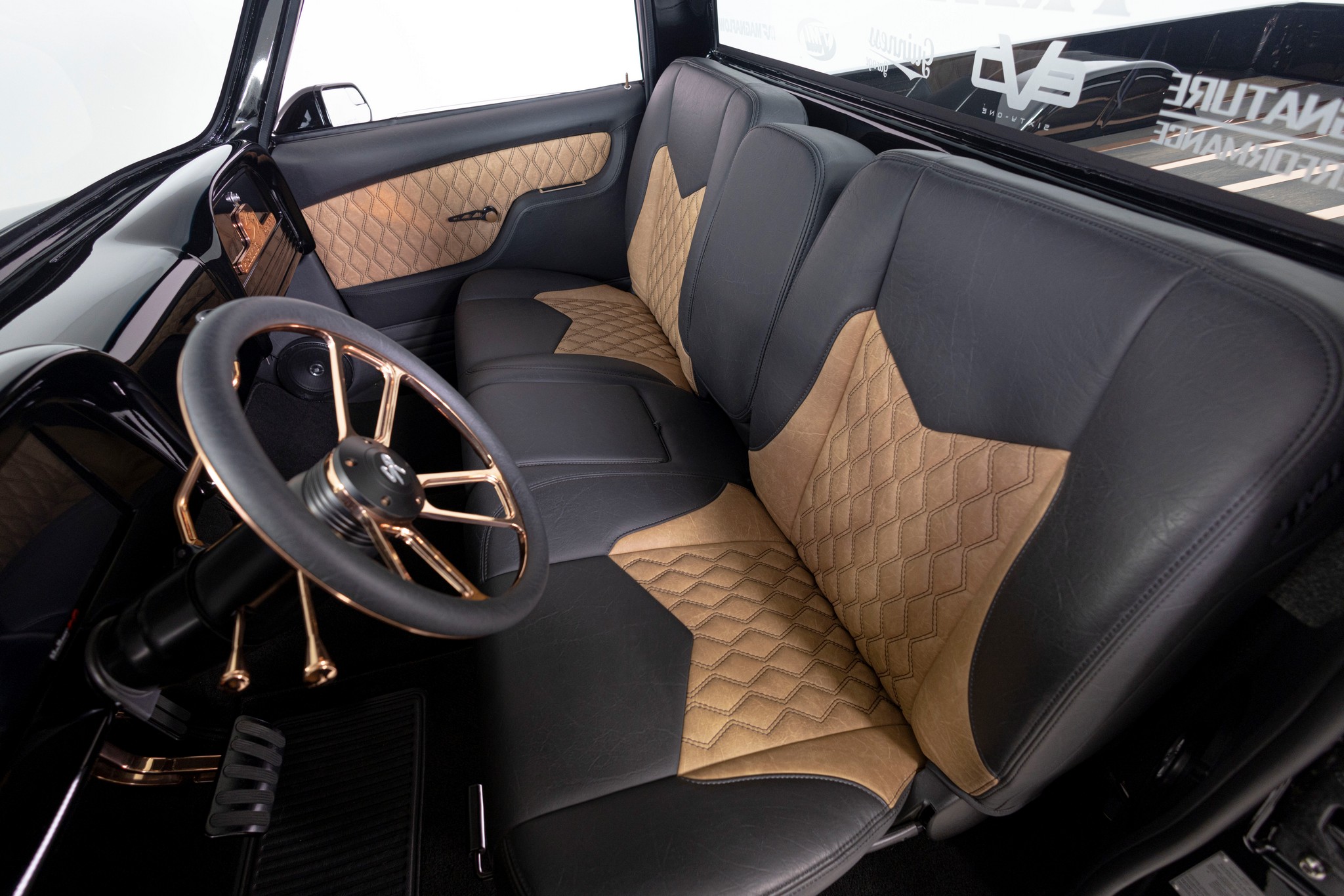 TMI Products has provided a complete interior that has been expertly fitted to the truck. To start is the Deluxe Bench seat - this seat features a fold down arm rest with cupholders, but in the base it has a hidden storage compartment. Then we stitched up a pair of our molded door panels to match. The seats and door panels were stitched up in our Double Diamond Stitch pattern which is a modern take on a timeless classic design. Everything was stitched up in Distressed Black and Tan vinvyl.
Copper Flake The exterior of the truck is finished in a stunning Triple Black with Copper Flake clear coat, which perfectly highlights the copper trim and accents throughout the truck. The paint was sprayed by Johnny's Auto Body and Color in Riverside, CA.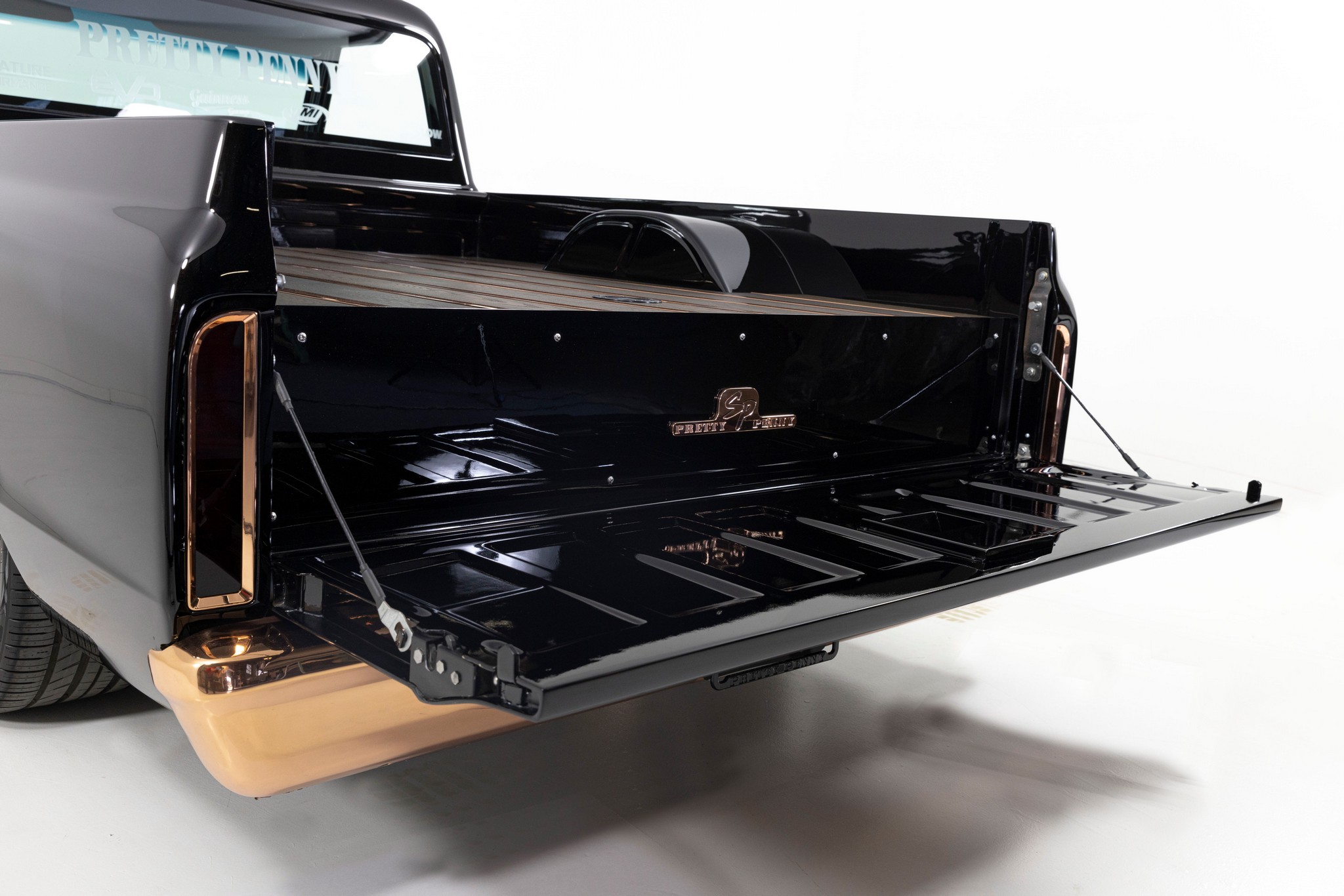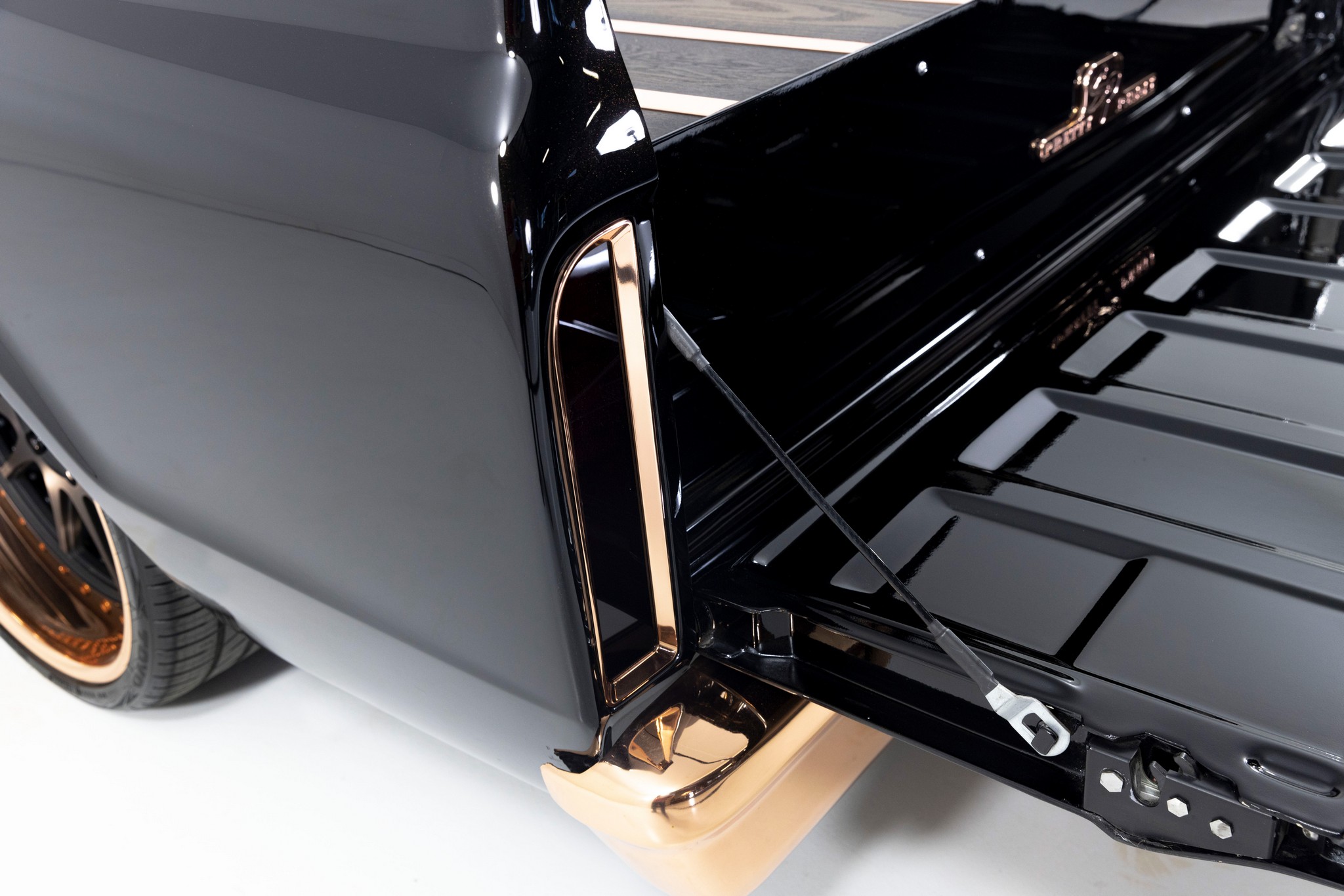 The bed has been custom fabricated and smoothed, with ebony dark wood slats that were stained by Daniel's wife and copper trim creating a stunning look that is both modern and classic at the same time.
This C10 has already won awards for its outstanding interior, taking home the Best Truck Interior award at the 2022 TMI TRIM Awards. Special thanks go out to Johnny Hammonds Paint Body for the amazing paint job, TMI Products for the interior that bolted right up, and the entire team at Signature Performance for bringing this build to life.
Overall, this 1967 Chevy C10 is a true work of art, with its expertly crafted interior, unique exterior accents, and powerful LS engine. If you're looking for a classic truck that stands out from the crowd, this C10 is definitely worth checking out.