Douglas Cooper's "Plain Jane" 1966 Chevy II Nova
Hyper Critical Restomod: The 1966 Chevy II Nova Reborn for Modern Performance
In the heart of Gadsden, Alabama, Dynamic Speed and Custom has given new life to a classic American icon, a 1966 Chevy II Nova owned by the discerning car enthusiast Doug Cooper. Affectionately known as "Hyper Critical," this meticulously restored and upgraded Chevy II Nova showcases a seamless fusion of vintage charm and modern performance. Let's dive into the details of this magnificent restomod, featuring top-of-the-line parts from renowned manufacturers.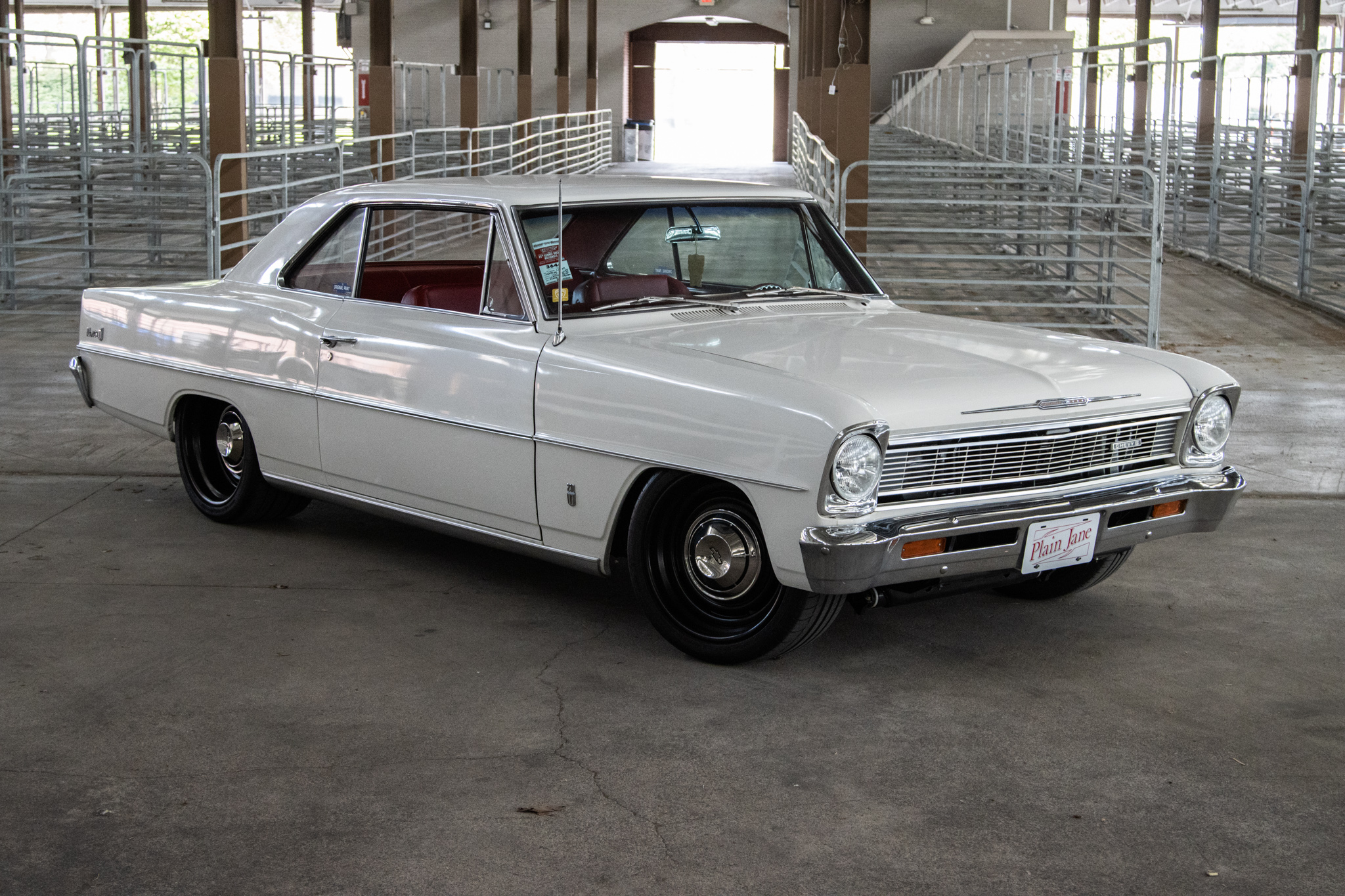 Doug Cooper might be a name you've heard of - you've certainly seen some of his vehicles. In 2009 he won the Ridler award and while there's not necessarily proof, he somewhat invented the idea of the "survivor series" cars. He had built a 1955 Chevy 210 that sported original paint but all new underpinnings way back in 2008. Most people passed right by it and it wasn't until Bret Voekel of Ridetech who stopped and said "this is cool!" that the car got the recognition it deserved.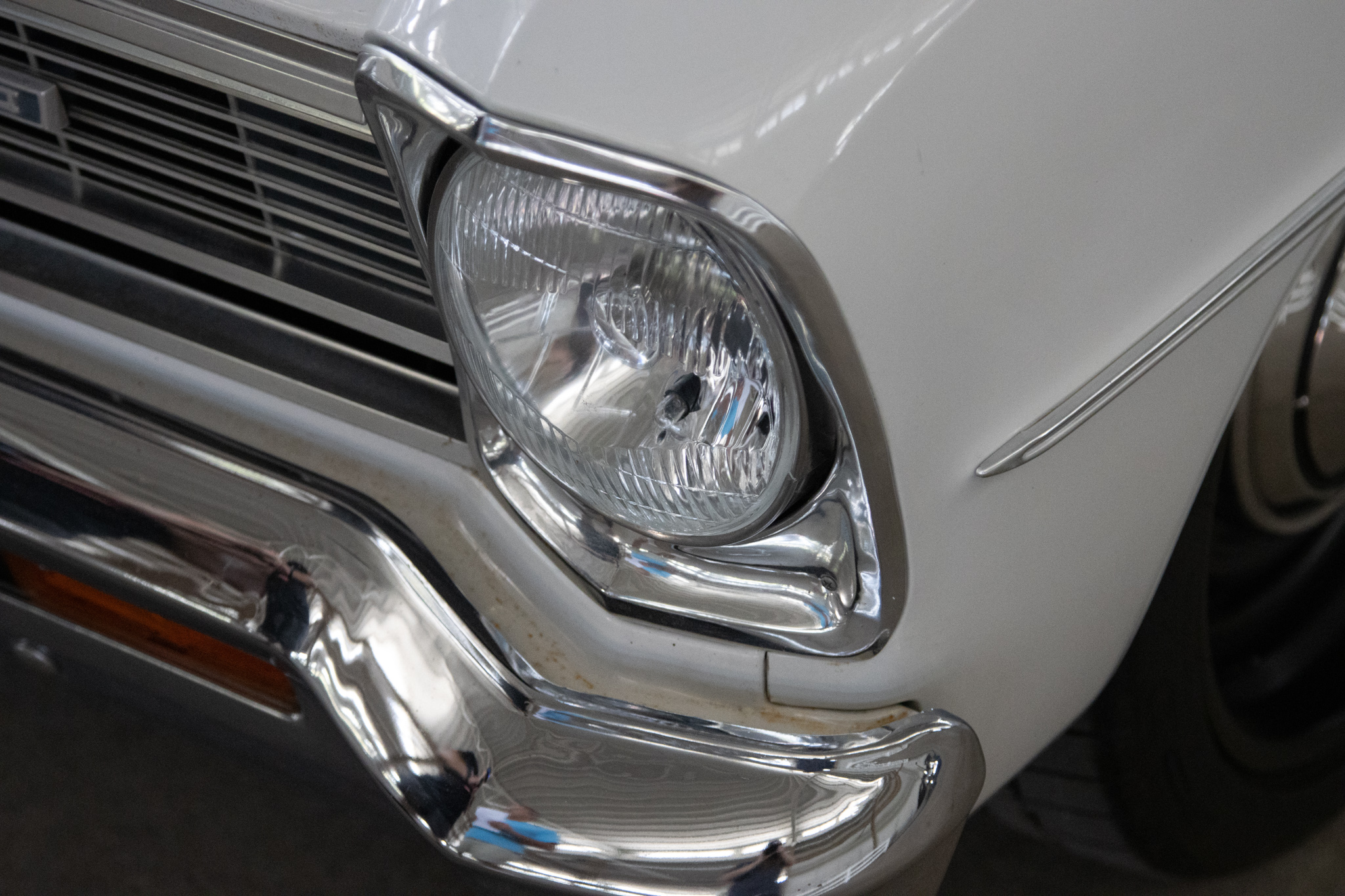 Plain White
The exterior of this car is just plain white. What would make it special? There's no metallic or vibrant eye-popping color. What makes this car cool is that's the original paint!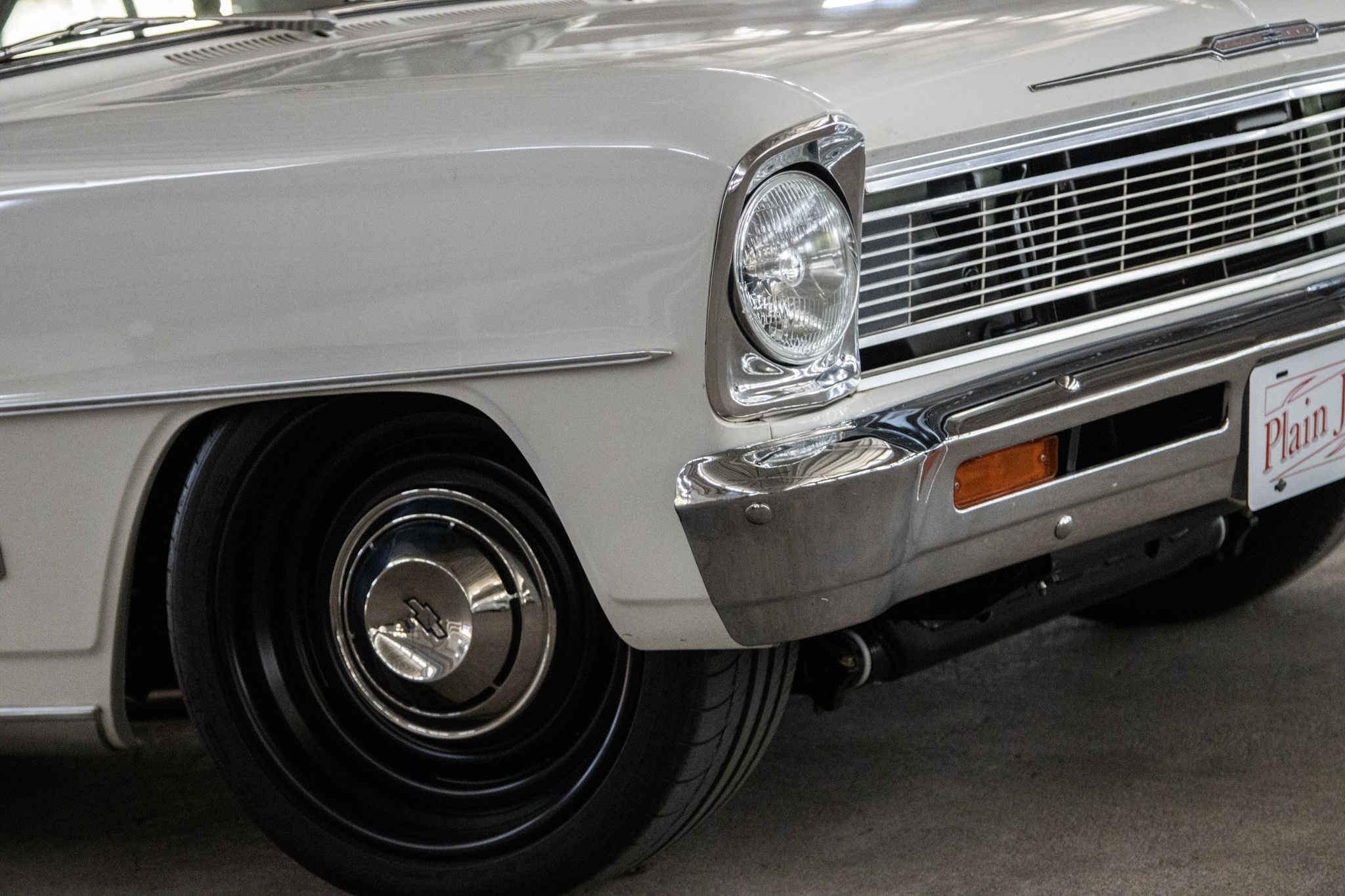 "I purchased this car roughly 15 years ago from the original owners. I paid a pretty penny for it, but as you can see it's a 100% rust free car right from California," stated Doug.
That means that during this restoration there was zero bodywork or rust repair. In fact, the car was only washed and lightly hit with a buffer only a few days before these pictures were taken.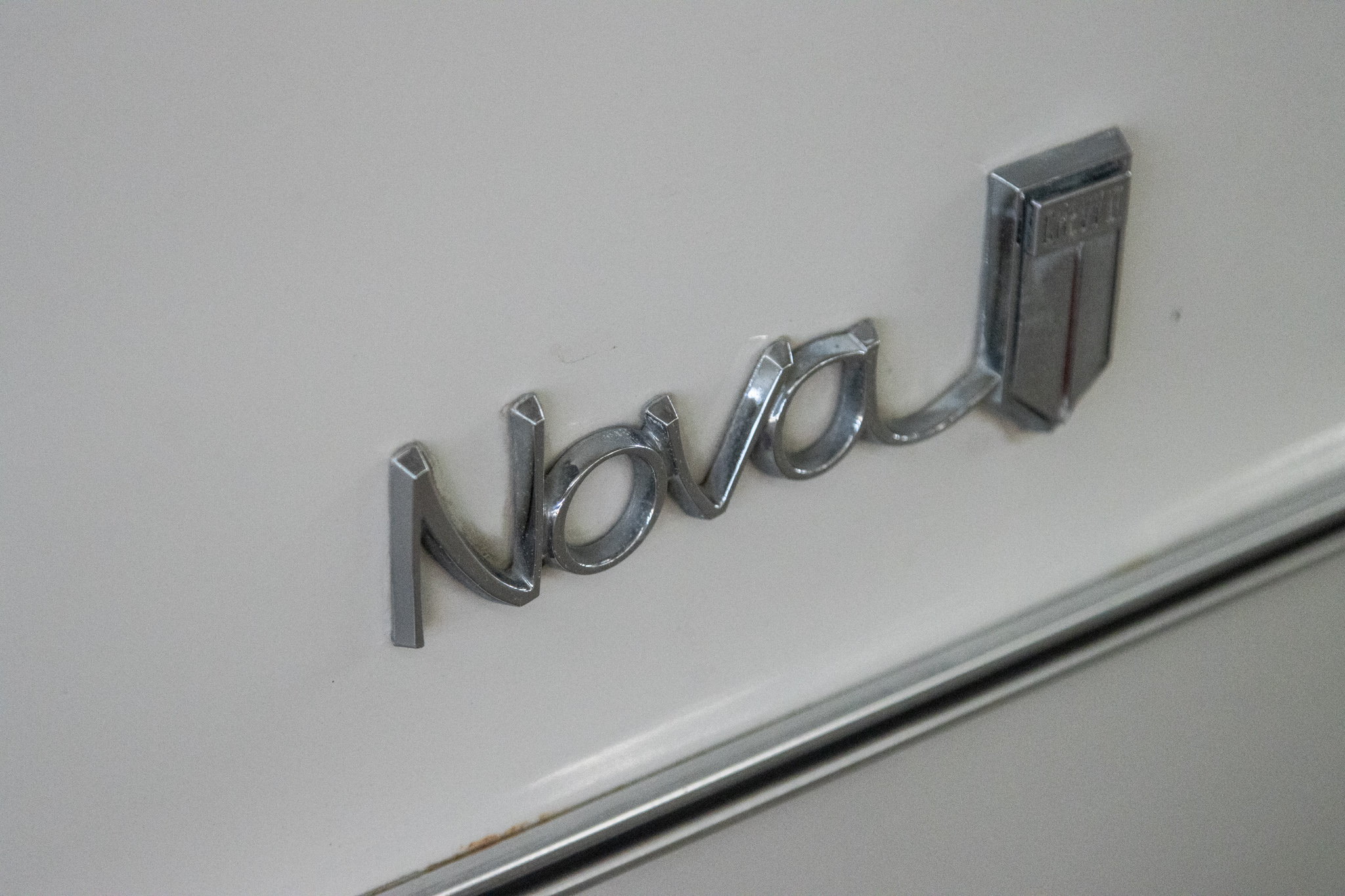 The one hint there's more to this story is the Forgeline wheels. While they sport the stock caps, the extra deep dish and sticky tires begin to show the upgrades this Chevy II has.
On The Inside
Step inside, and you'll be greeted by a harmonious blend of vintage allure and contemporary comfort. Dakota Digital's RTX cluster replaces the traditional gauges, offering a sleek digital display that adds a touch of modernity to the cabin. Vintage Air ensures Doug is comfortable in any weather.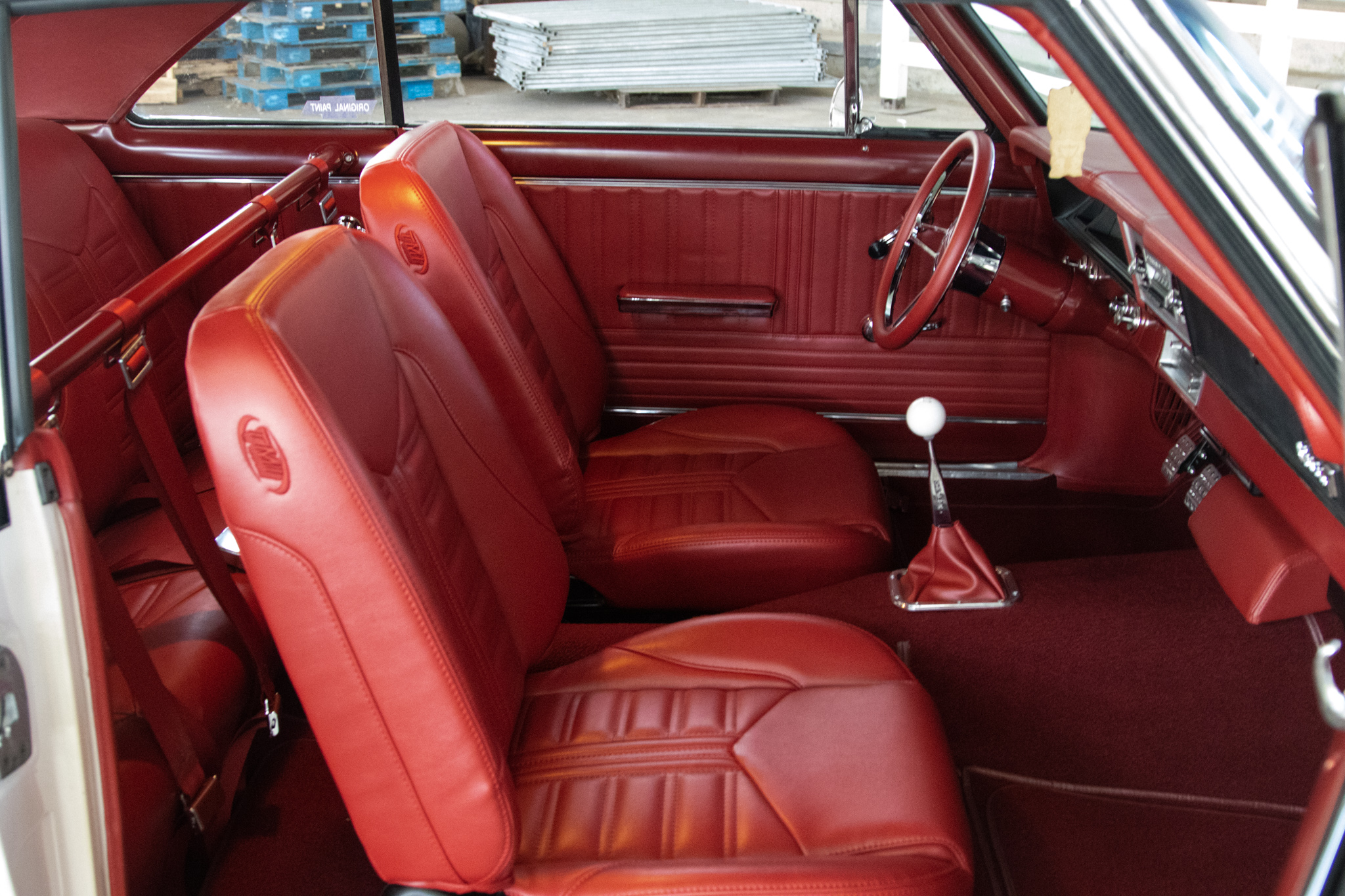 This Chevy II features a complete interior from TMI Products. Doug wanted an interior that would stay true to the cars roots, but also offer a touch of modern performance. To start, Douglas chose a pair of TMI Universal Pro-Classic bucket seats. In addition to the seats he sent the rear seat to TMI to match and installed TMI Door panels, dash pad, headliner, carpet and even floor mats.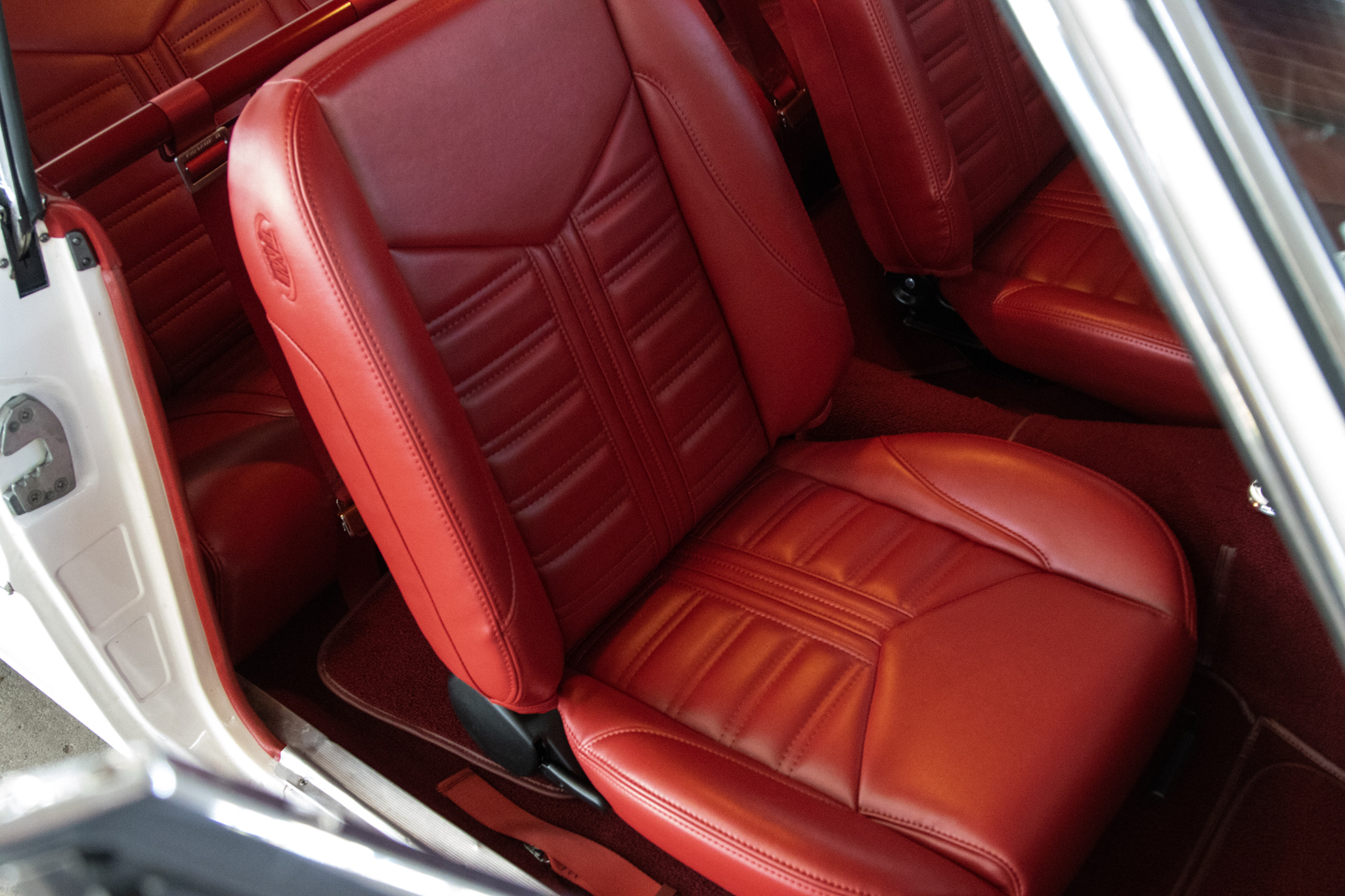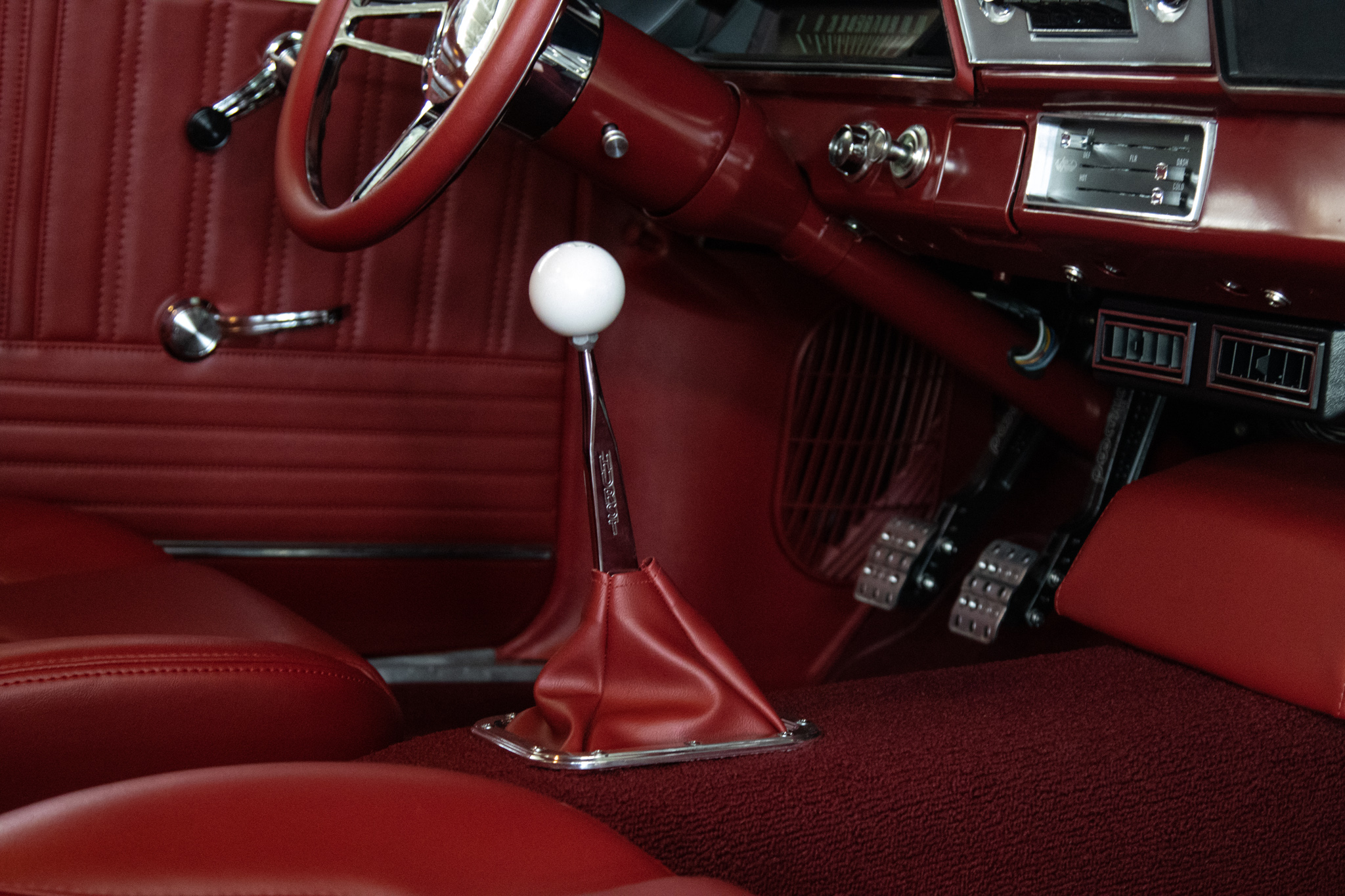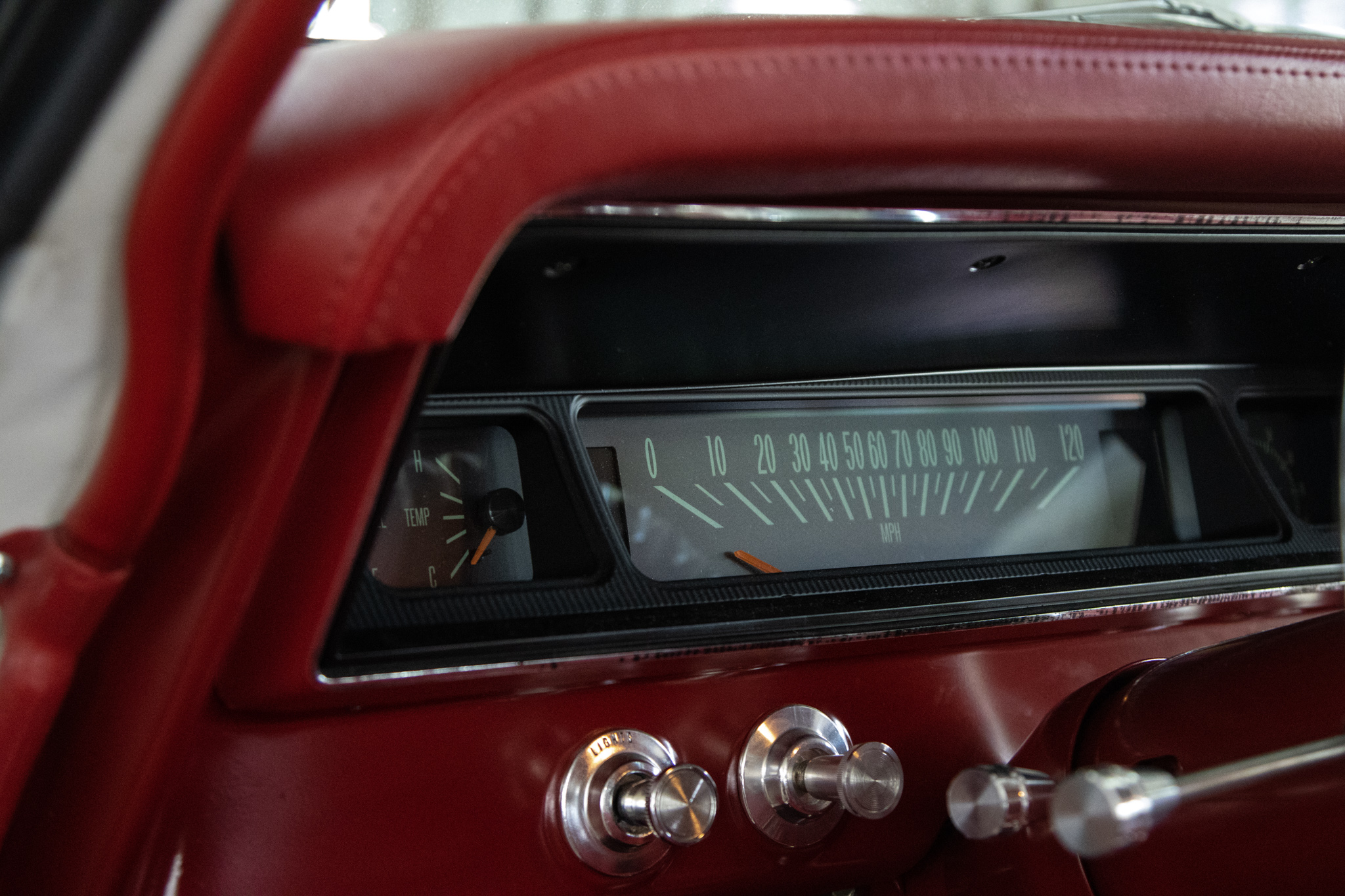 The finishing piece was the TMI Trunk kit and steering wheel. The entire interior was stitched up in a Sport-SS pattern in a Y-957 red vinyl. The end result is a completely modern interior that has modern comfort and performance, yet retains original style.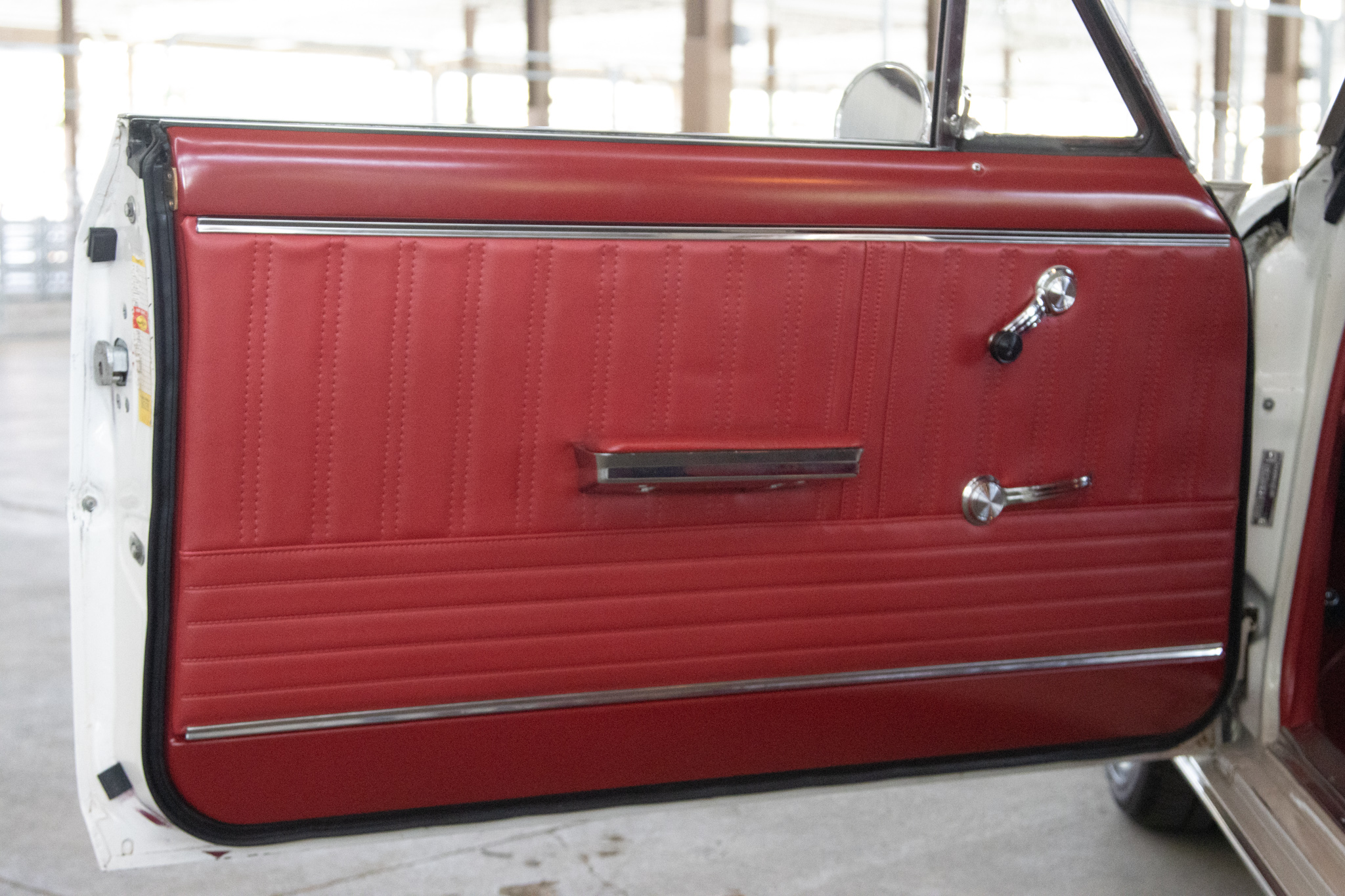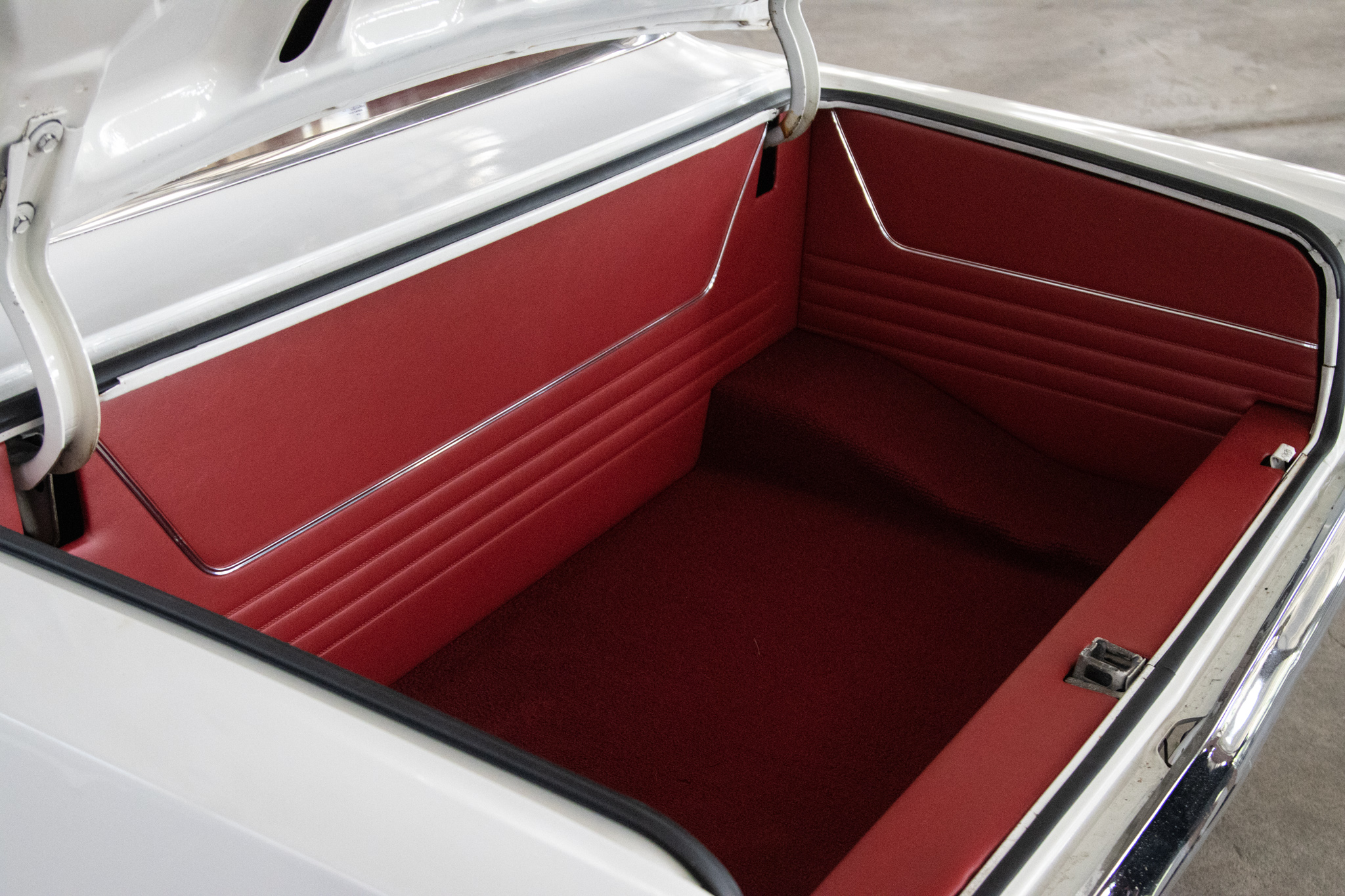 Performance Upgrades
Under the hood lies the heart of this beast—a powertrain meticulously assembled with the finest components available. The Borla exhaust tubing and mufflers deliver a thunderous symphony of power while optimizing exhaust flow. And speaking of power, the LS engine features an eight stack fuel injection system that ensures a smooth and consistent delivery of fuel to the engine, significantly boosting performance.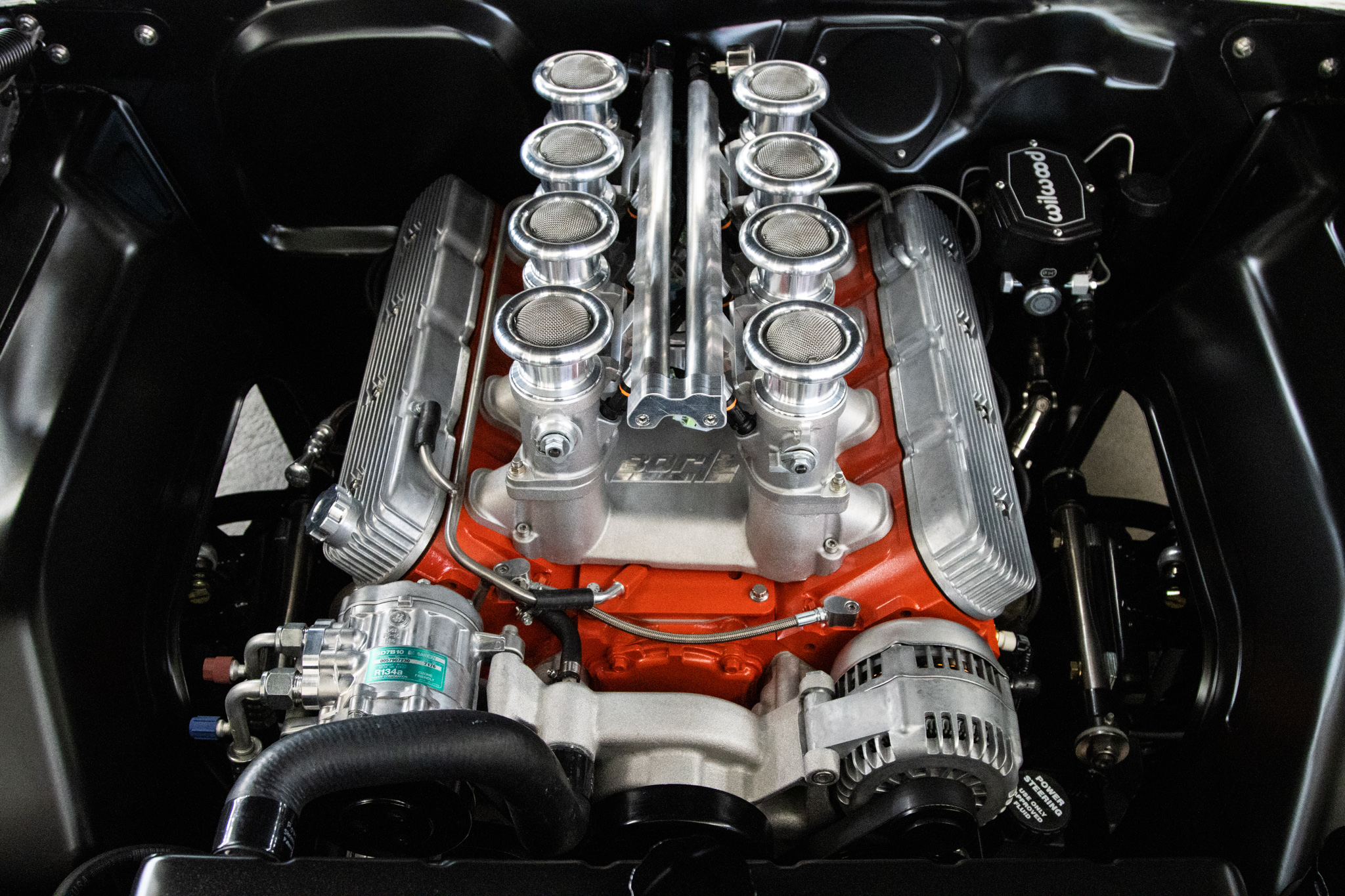 The Centerforce clutch and flywheel assembly, combined with ARP Fasteners, provide unparalleled drivability, enabling Hyper Critical to make seamless gear changes. The custom-built Bowler Transmission further enhances the driving experience, allowing for precise shifts and lightning-quick acceleration.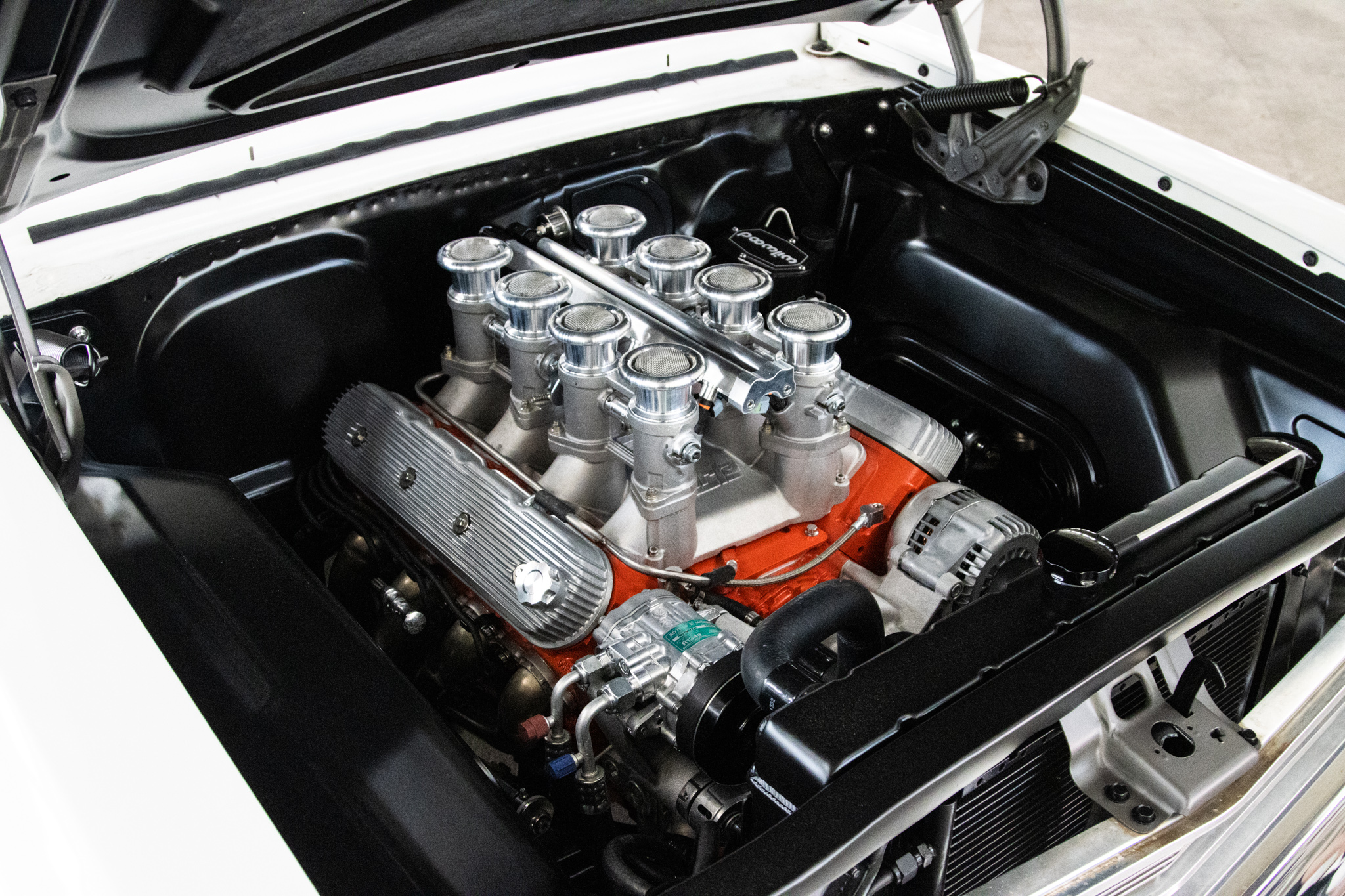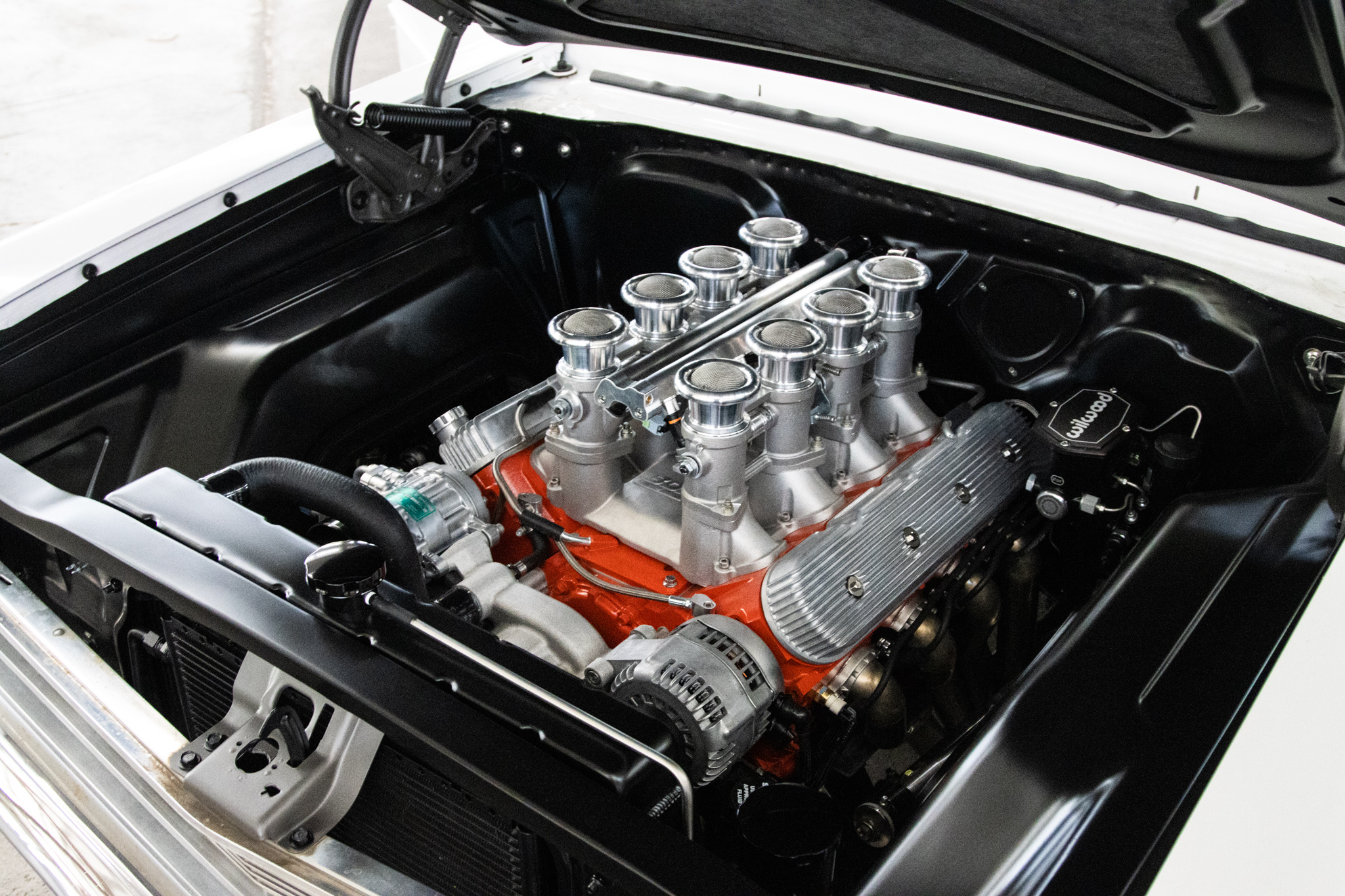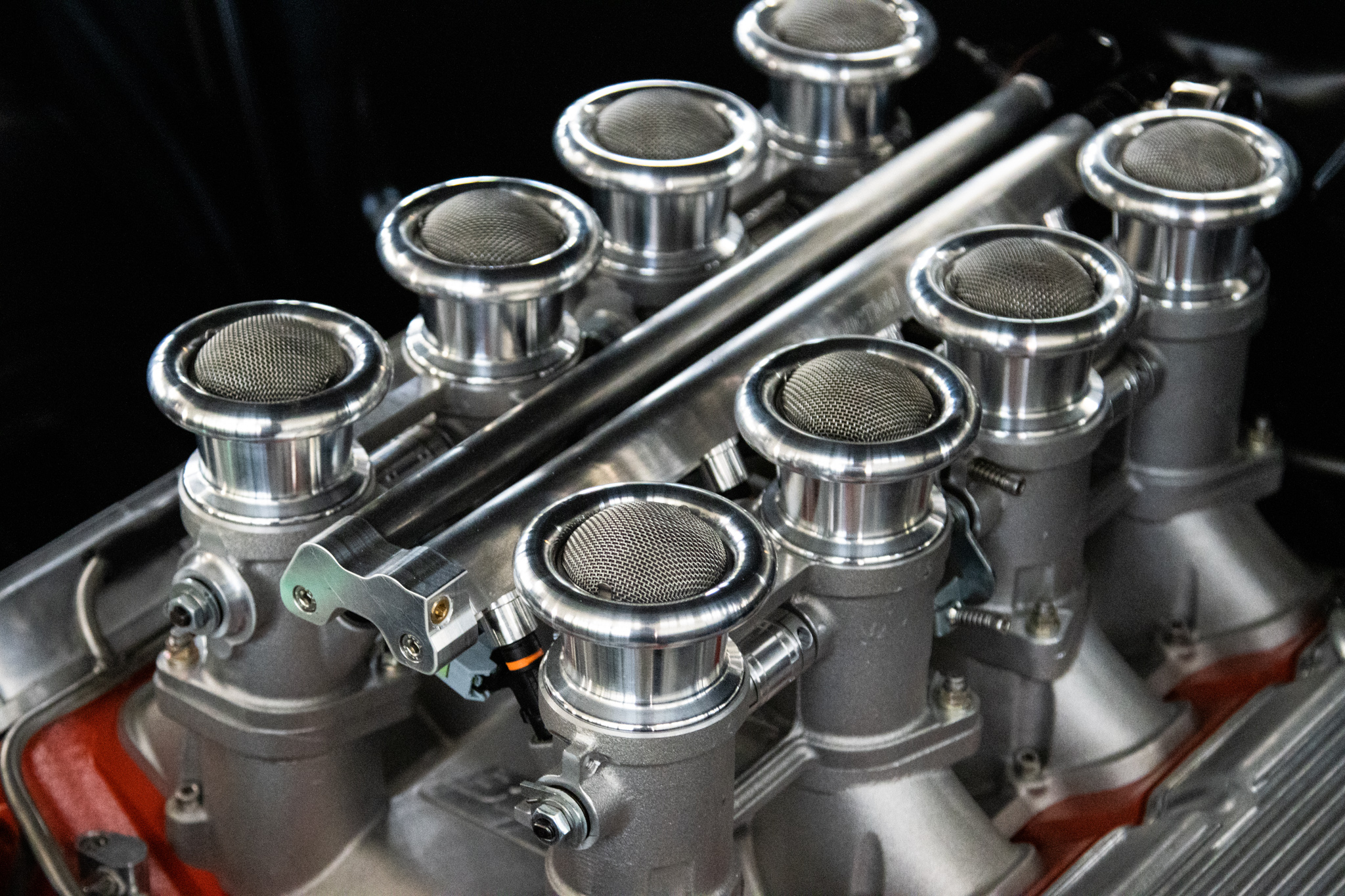 Ricks Tanks' fuel tank and pump, along with an Optima Battery, ensure reliable fuel delivery and consistent power supply, even during demanding driving conditions.
To complement the enhanced power, Detroit Speed and Engineering's suspension and chassis components have been expertly integrated, offering unrivaled handling and stability on any road. Wilwood brakes bring the powerful restomod to a halt with precision and confidence, ensuring maximum safety and control.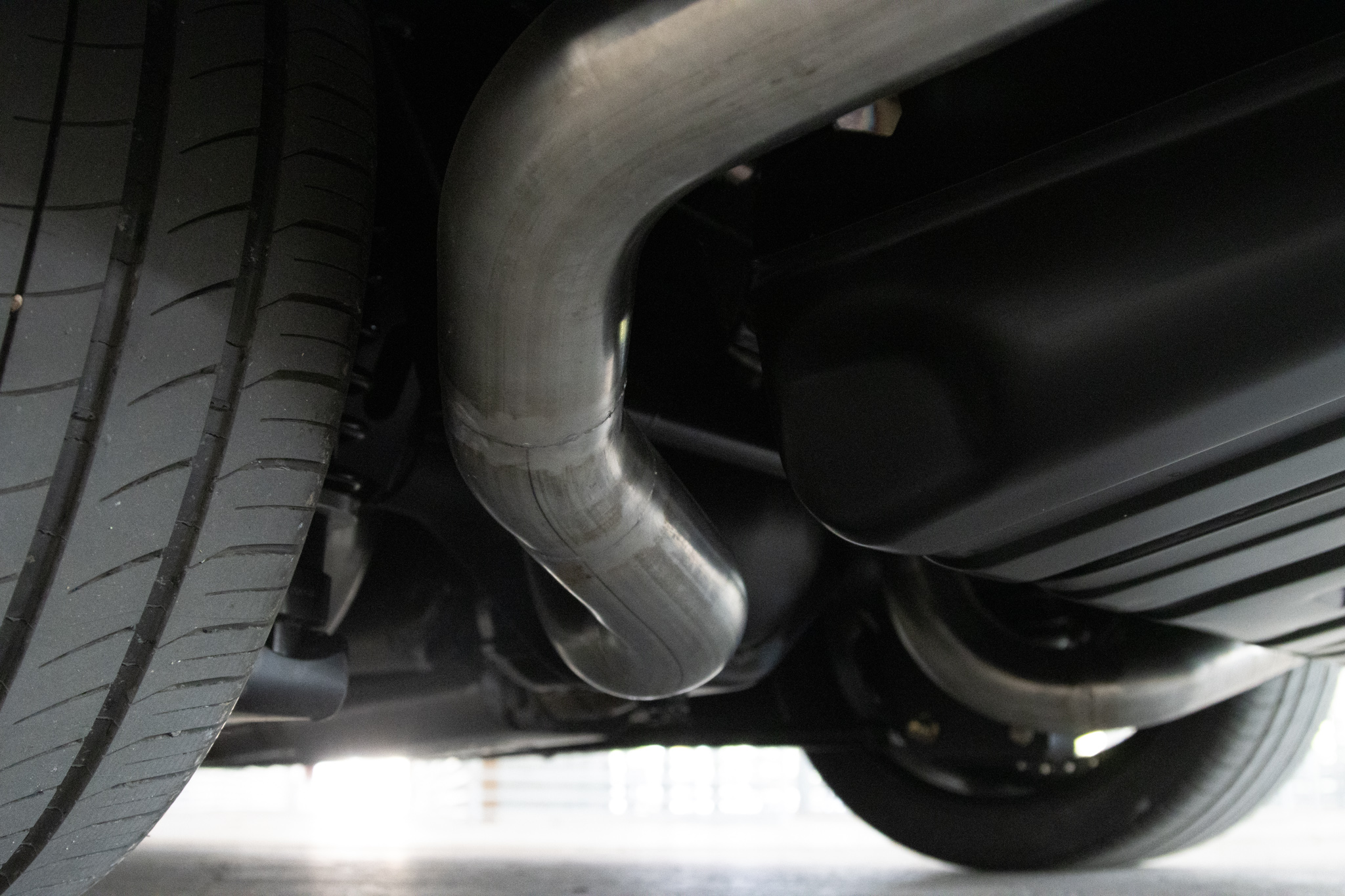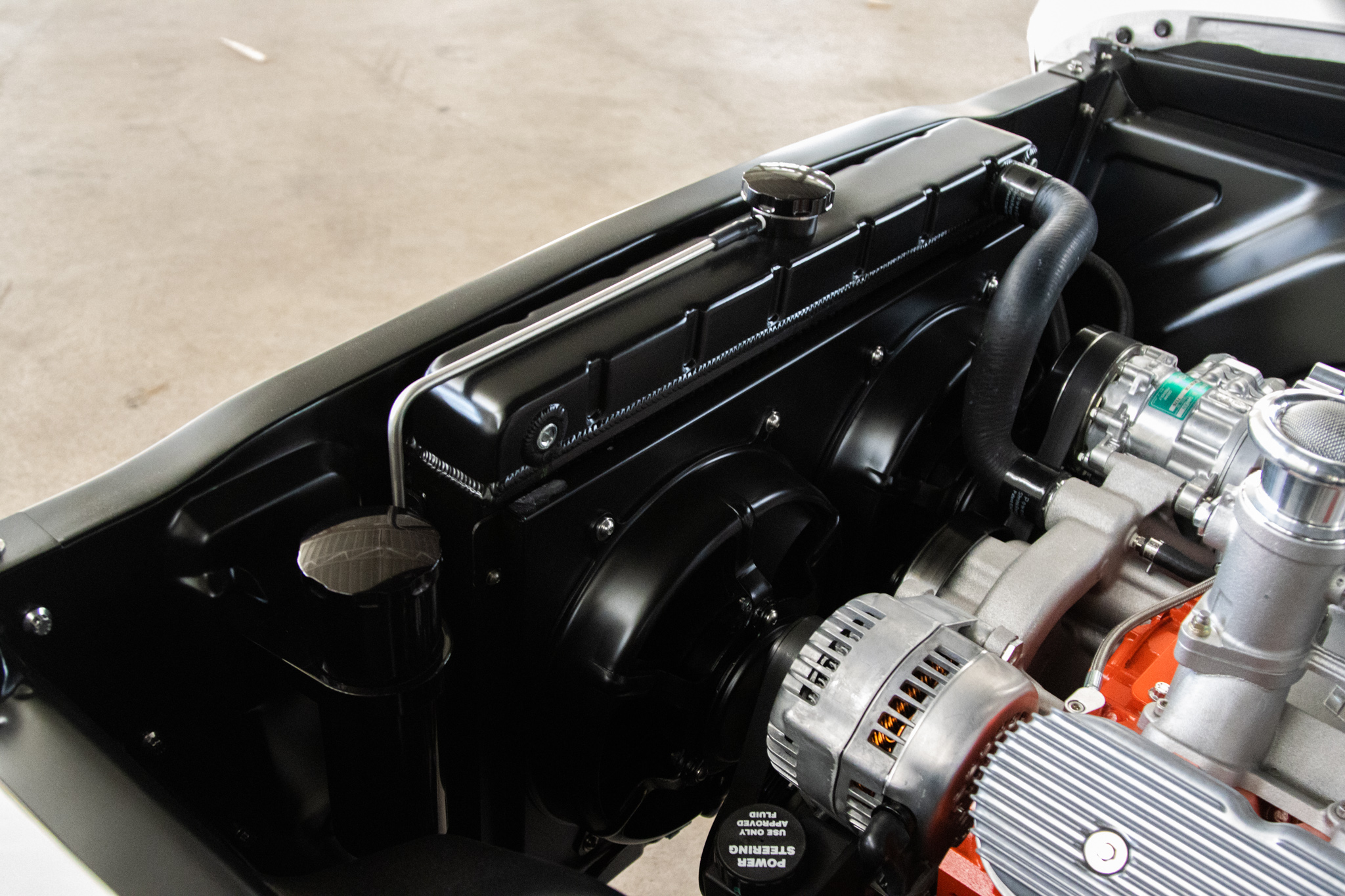 Noise and Vibration
A quiet and composed ride is assured, thanks to Dynamat's sound-deadening materials that keep unwanted noise and vibrations at bay. Entropy Performance Cooling Radiator ensures the engine remains at optimal temperatures, even under the most demanding conditions.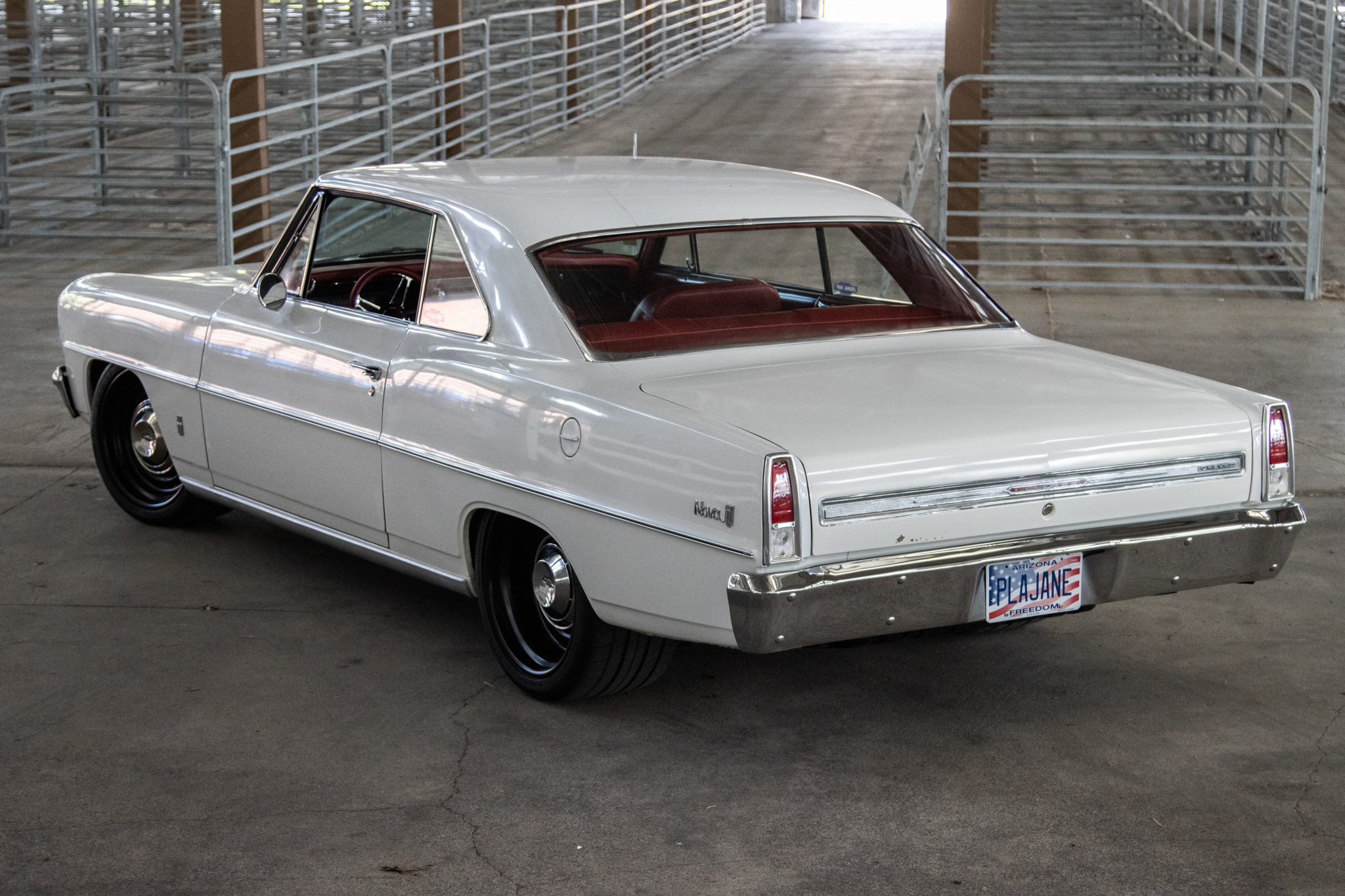 The 1966 Chevy II Nova, meticulously restored and upgraded by Dynamic Speed and Custom for Doug Cooper, is the embodiment of the perfect restomod. With a careful selection of top-tier components, this classic beauty has been elevated to an entirely new level of performance and luxury. A true testament to automotive craftsmanship and engineering, the Hyper Critical Chevy II Nova is destined to turn heads, conquer roads, and leave a lasting impression on everyone fortunate enough to witness its splendor.