Jerrod Latham's 1968 Chevrolet C10
At the recent C10 Nationals in Texas, we spotted lots of amazing trucks. One that caught our eye was Jerrod Latham's 1968 C10. This truck just had the right stance and wheels that made us stop and take a closer look. With that great blend of patina and chrome, you could not only take it to a car show and it will look great, but it'd be right at home driving down the highway as well.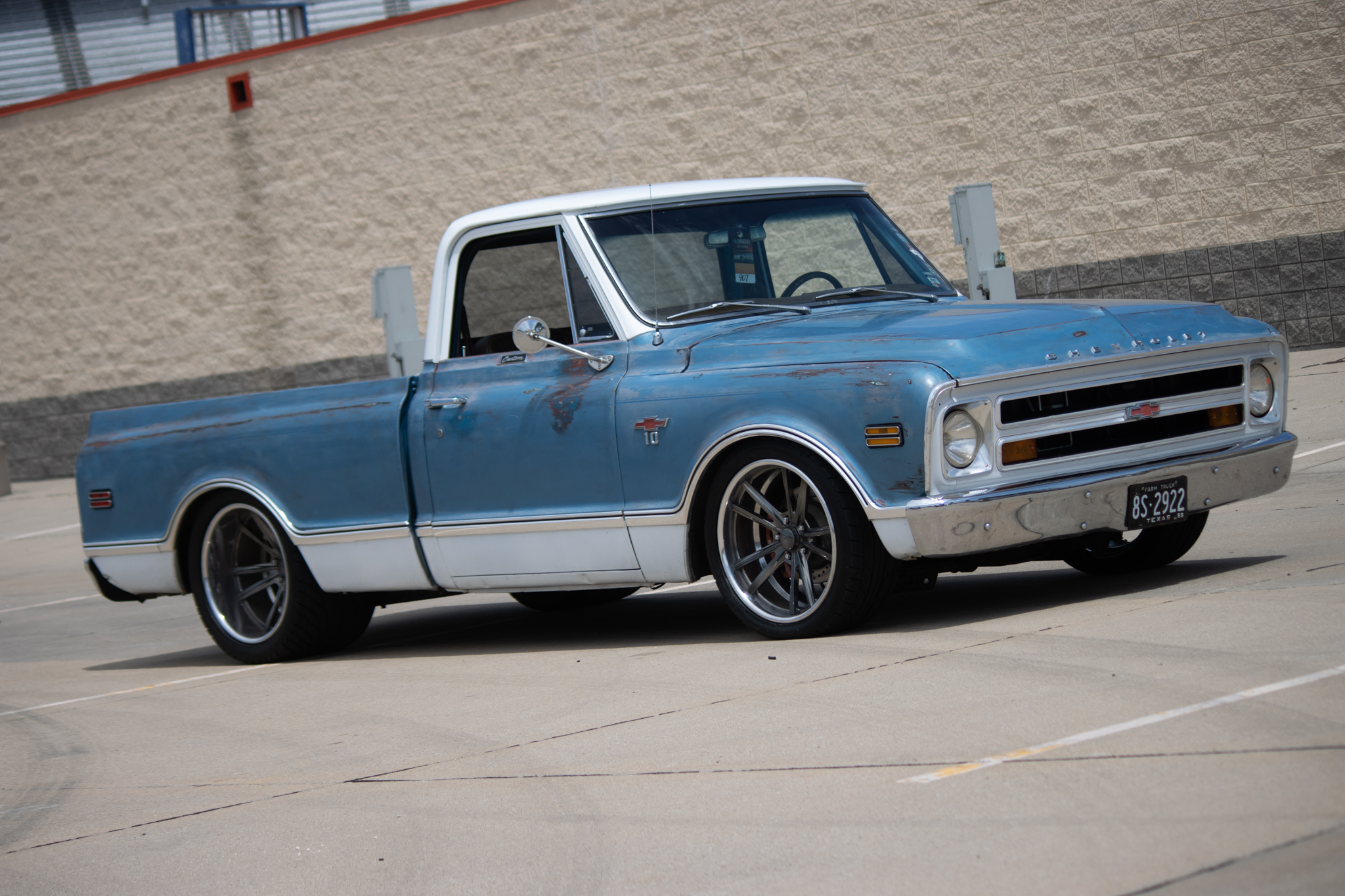 One thing to note about Jerrod's truck is that it really isn't his truck. While we were checking it out, a little girl was handling the cleaning duties. When we asked Jerrod about his truck, the little girl said "ITS MY TRUCK!" That's when we learned that Jerrod's daughter, Presleigh was the real owner of this truck. She watched us like a hawk when taking these pictures, making sure that we didn't touch her truck or mess anything up.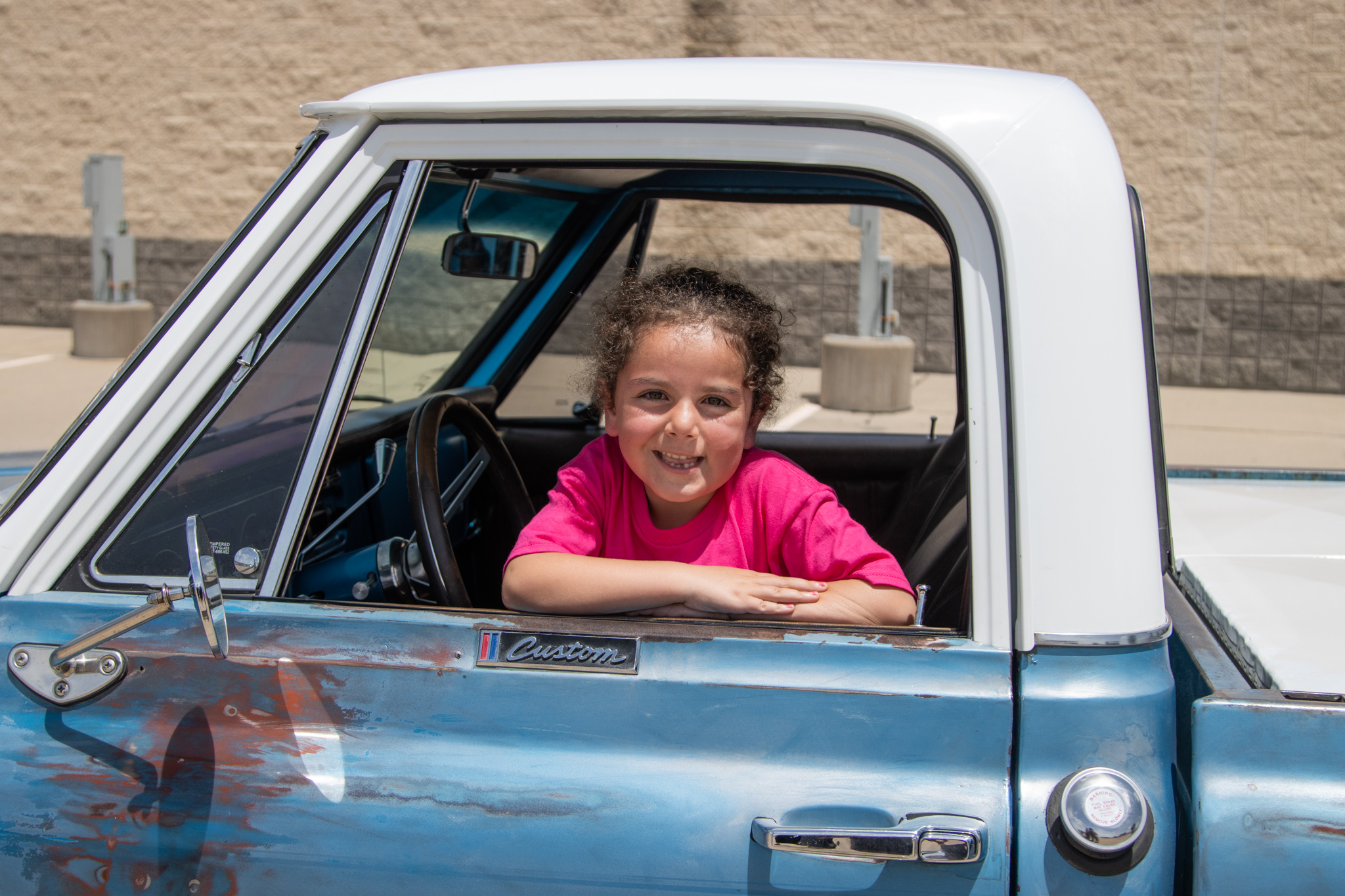 Southern Roots Originally hailing from South Carolina, this C10 started its journey with a modest 308 engine and Power Glide transmission. However, Jerrod envisioned something greater — a true powerhouse that would turn heads wherever it roamed. With a clear vision in mind, the restoration process began, and the result is a masterpiece that captures the essence of classic Americana.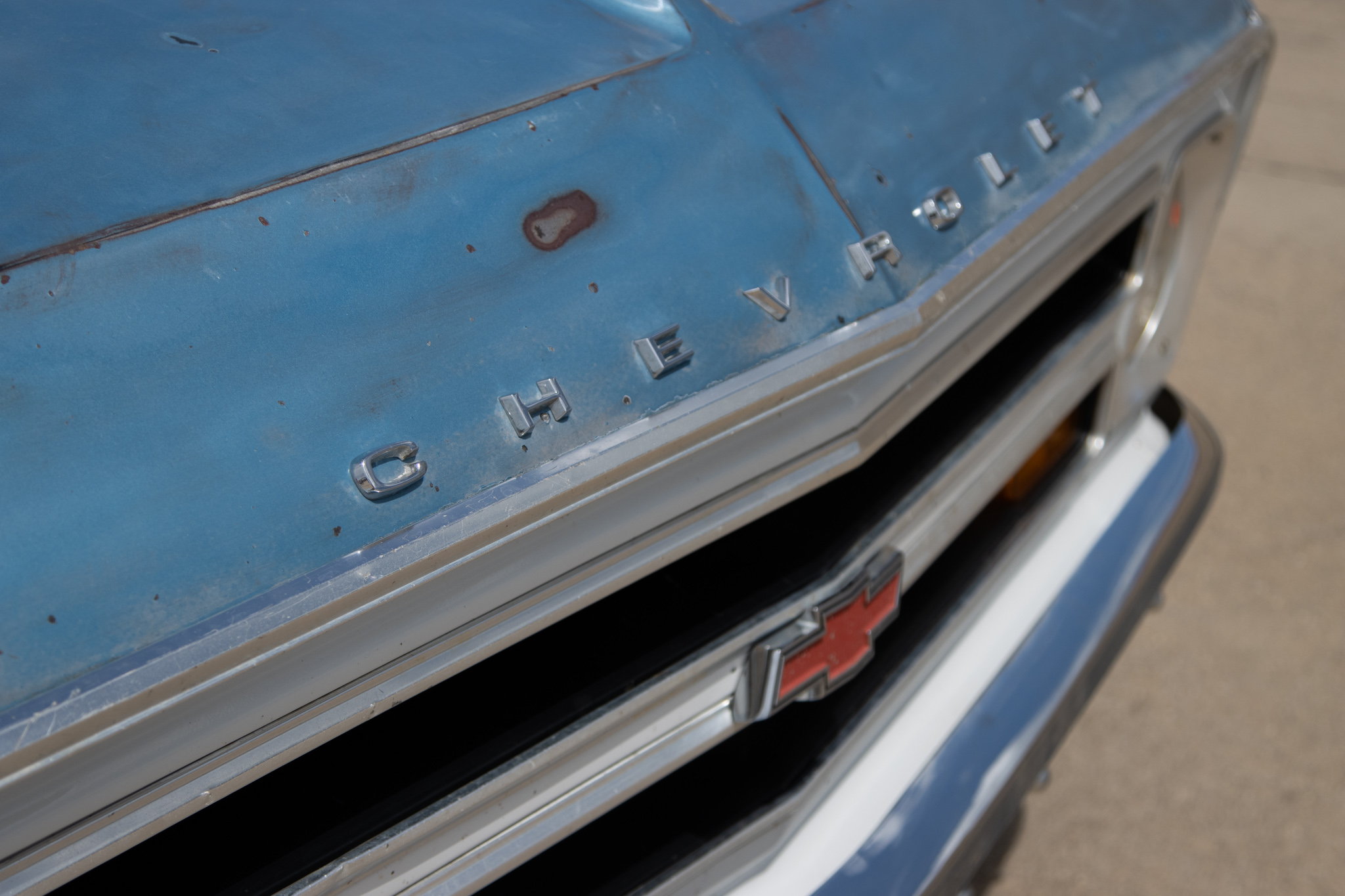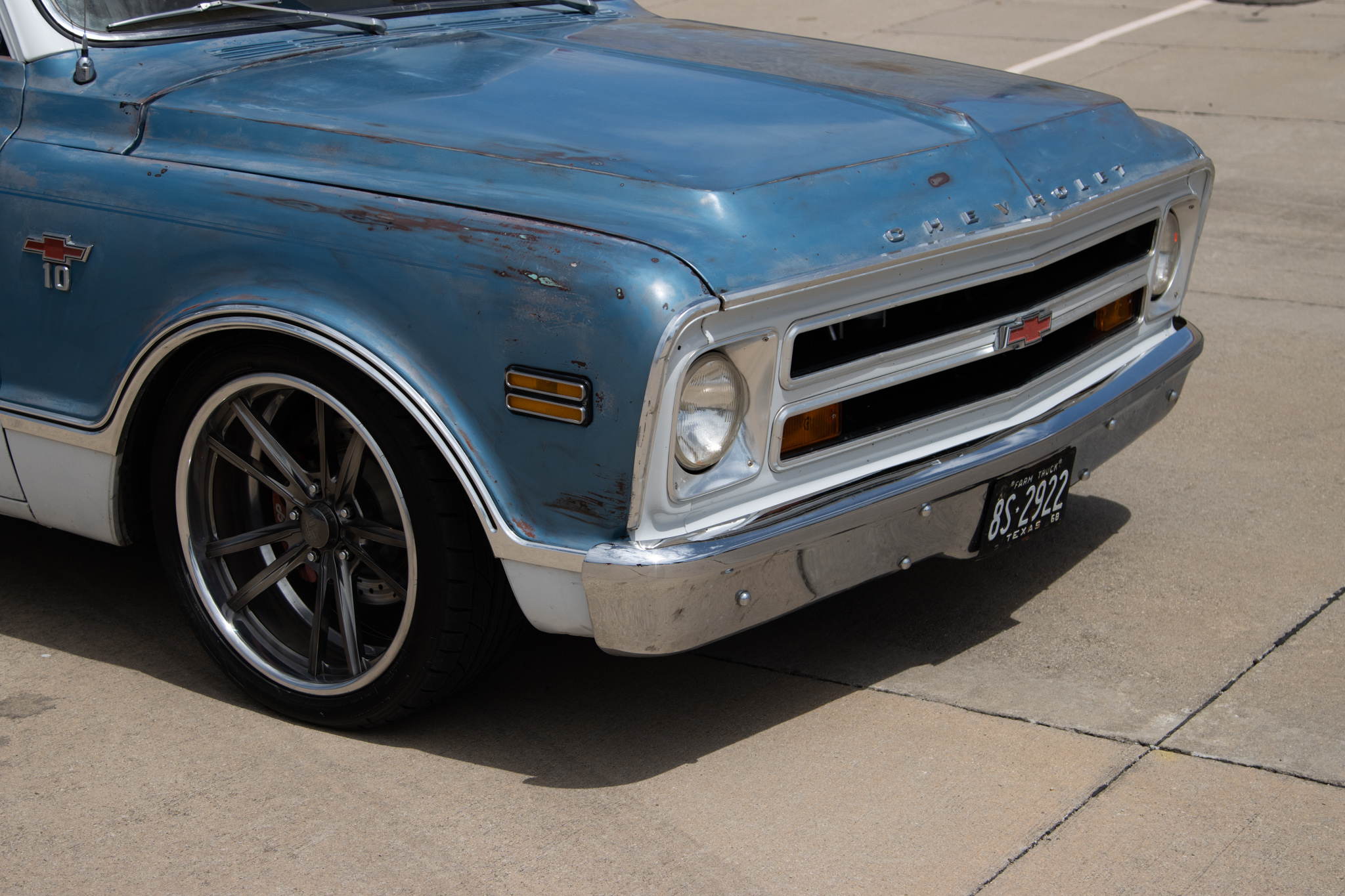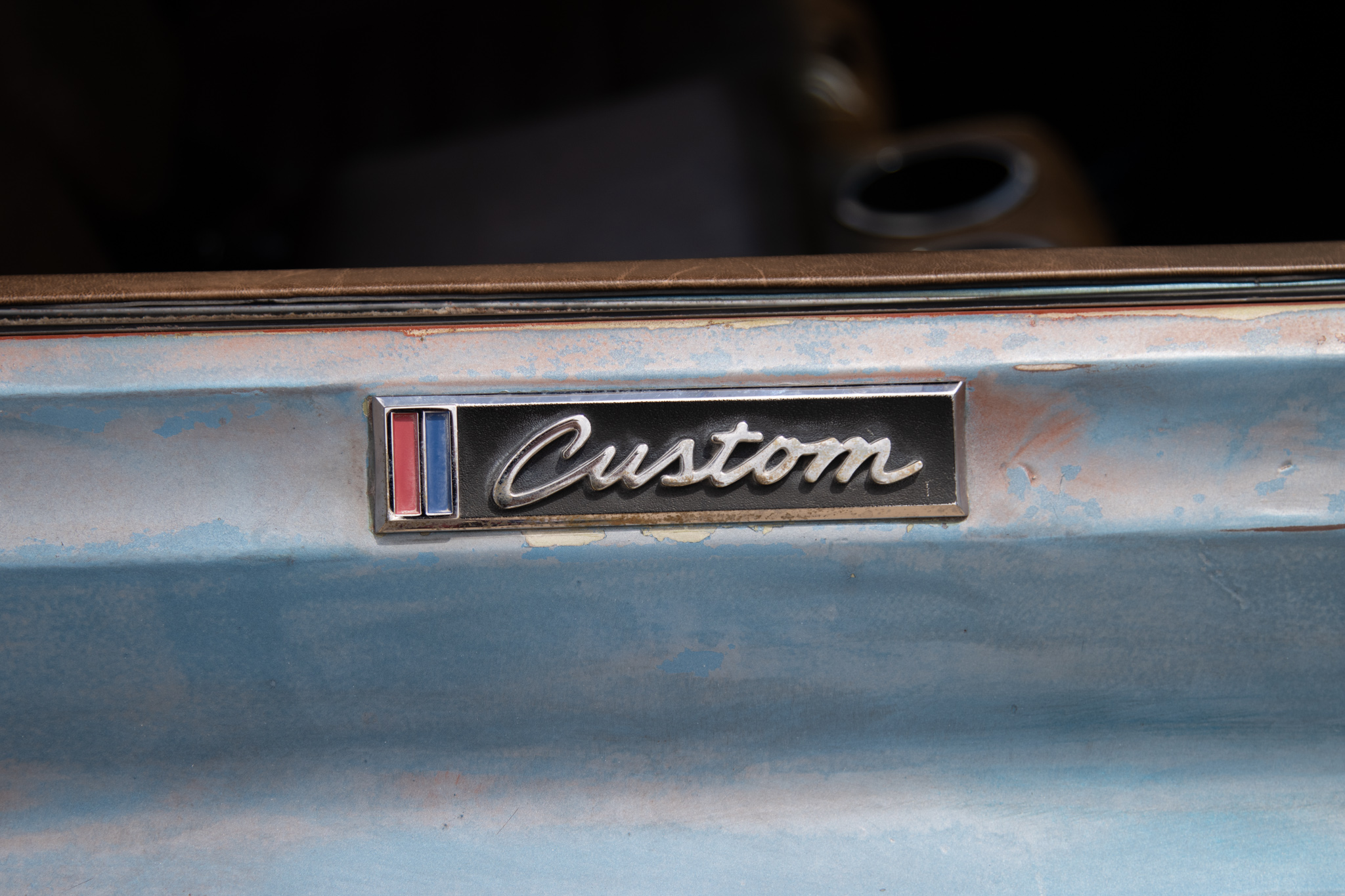 Heart-Pounding Power One thing was certain, the old small-block and two-speed weren't going to cut it. Jarrod wanted modern performance and power. For that, he sourced a 6.0 LS and slid it into its new home. The engine is paired with a 4L80 Hughes transmission, ensuring seamless shifts and optimal power delivery. Combined with the Fast truck intake and Holly accessory drive, this powertrain is a force to be reckoned with, offering both speed and reliability.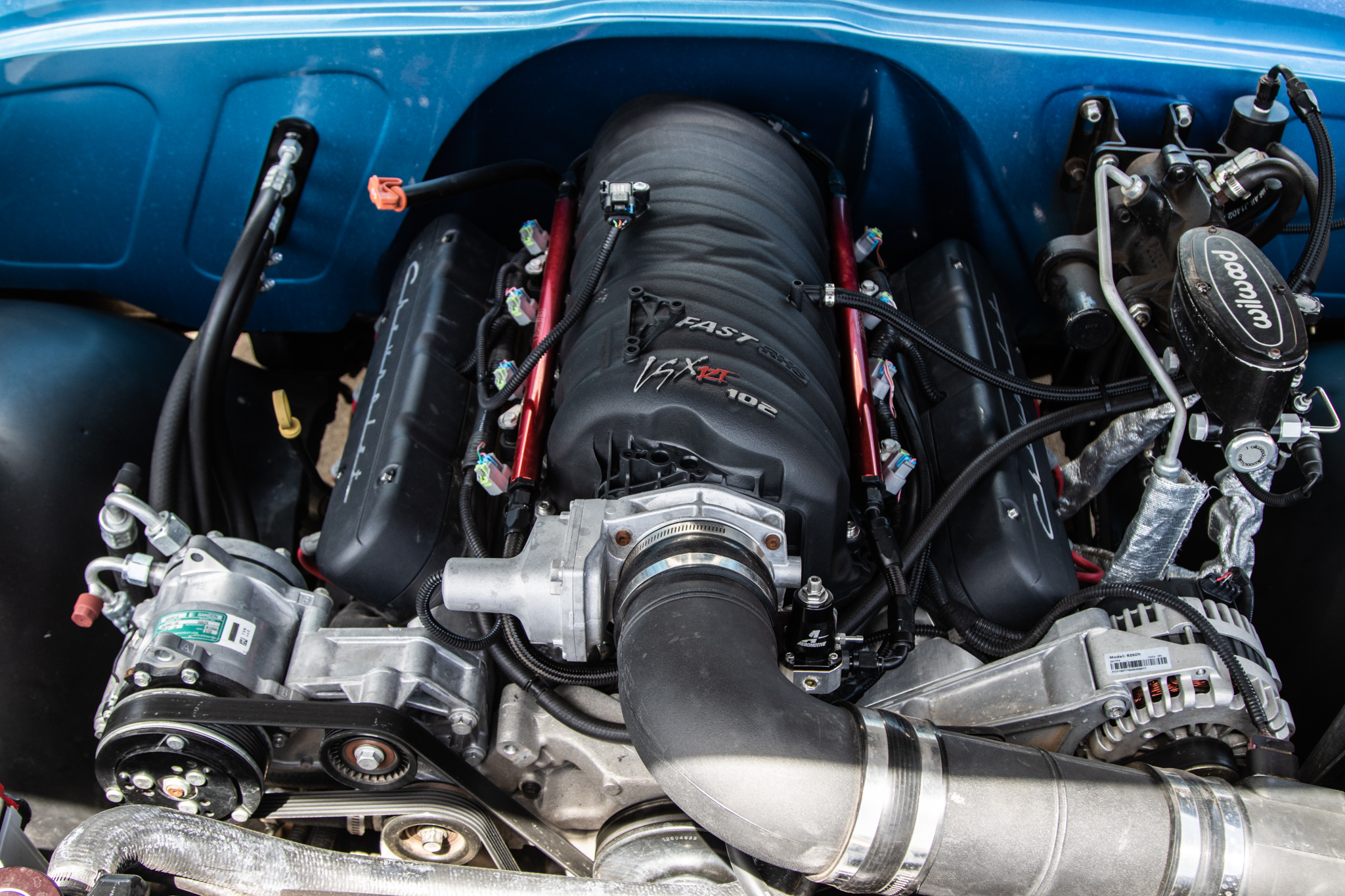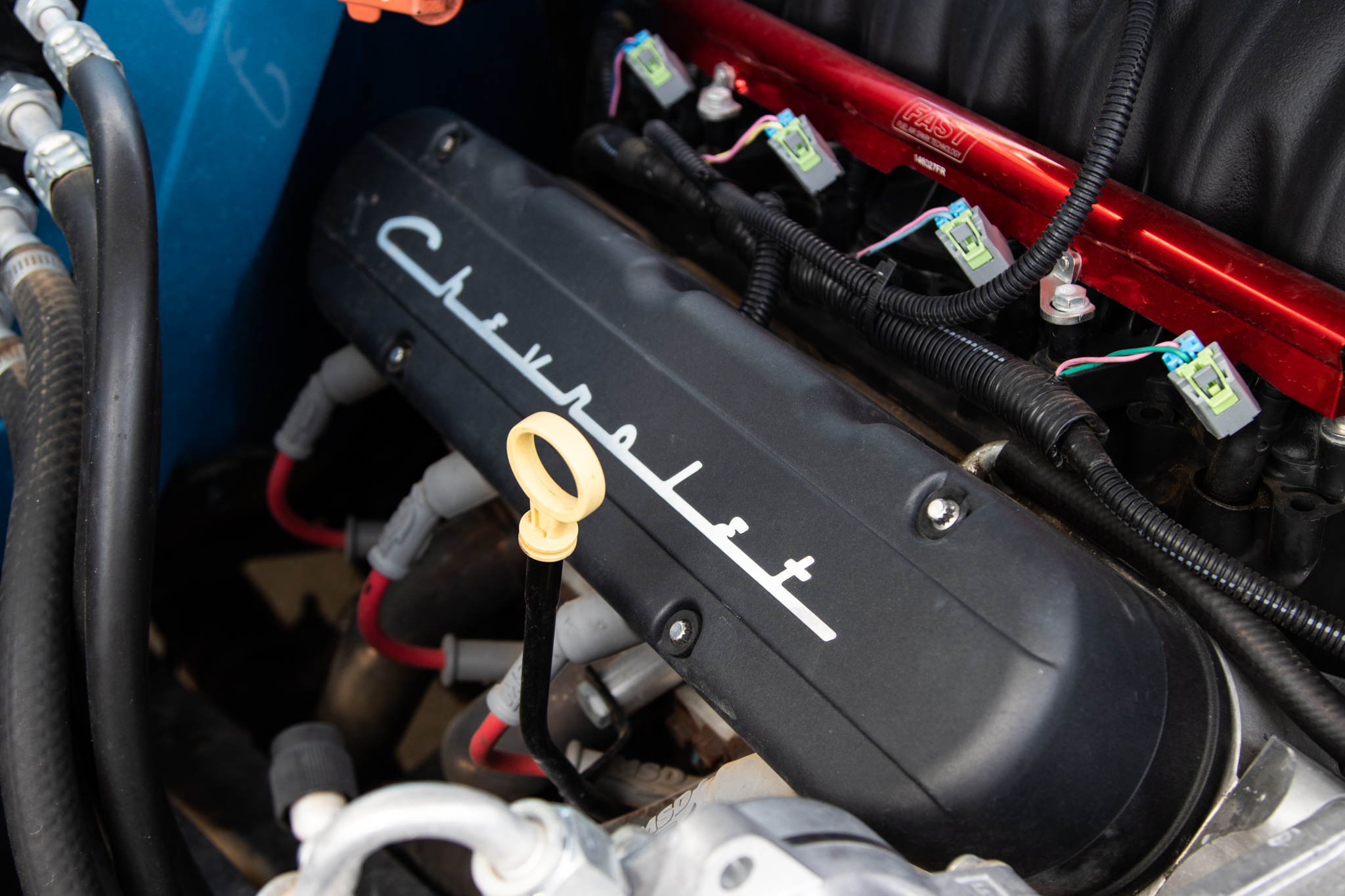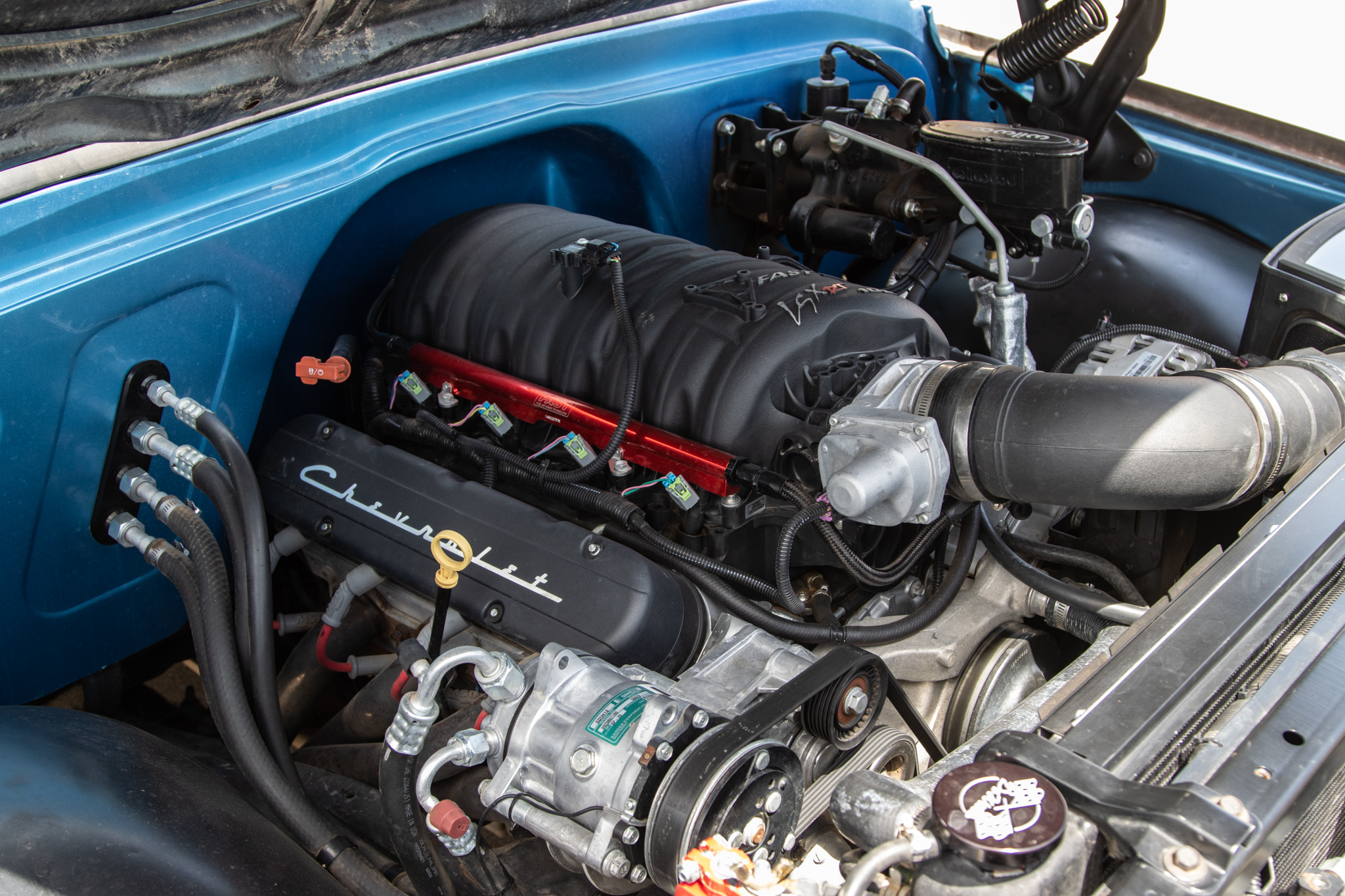 Unleashing the Roar To increase the engine's potential and create an unforgettable soundtrack, a stainless 3-inch exhaust system with Magnaflows were installed. This set up unleashes a deep and captivating rumble that turned heads as he drove through the C10 Nationals showgrounds.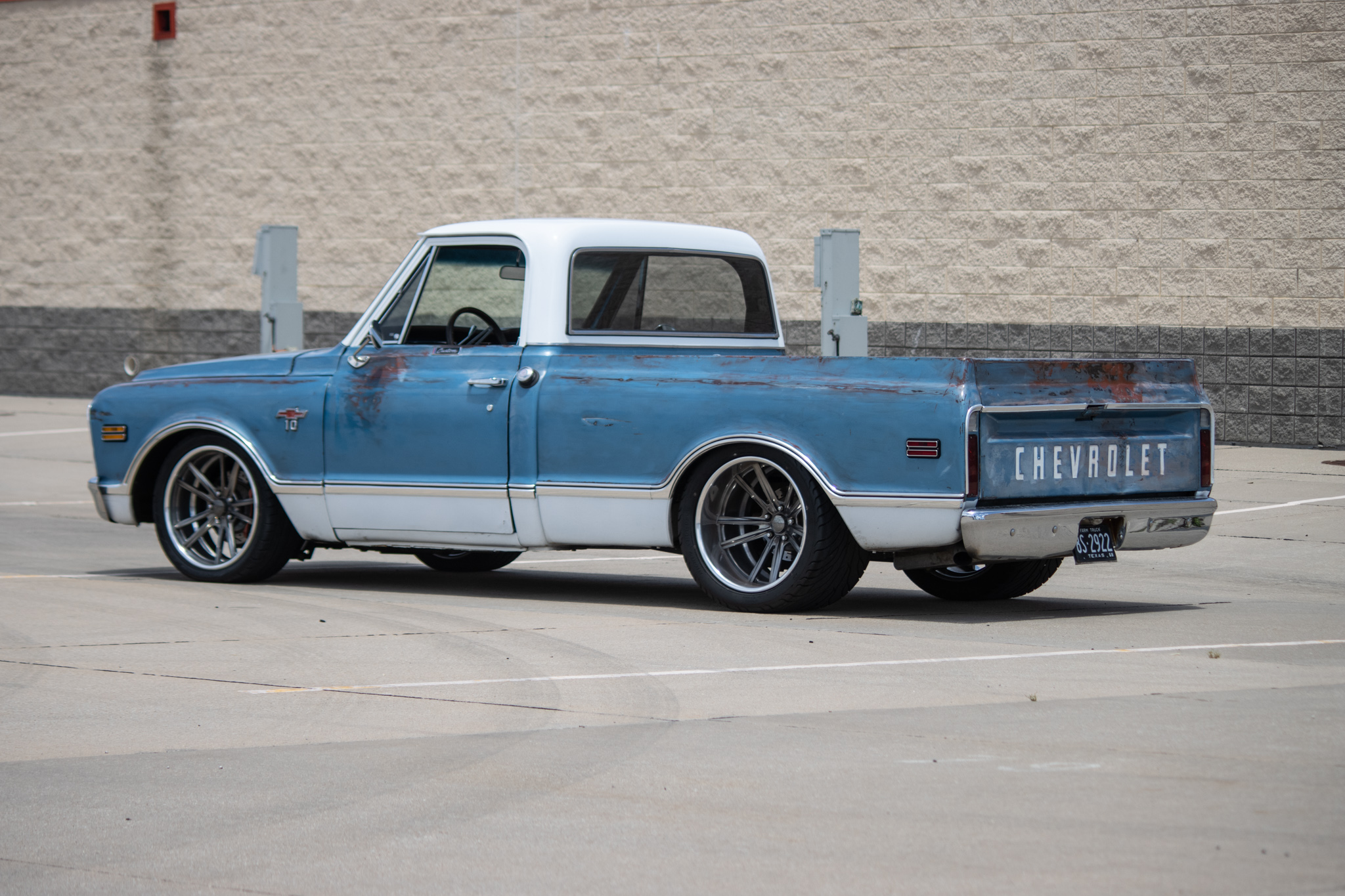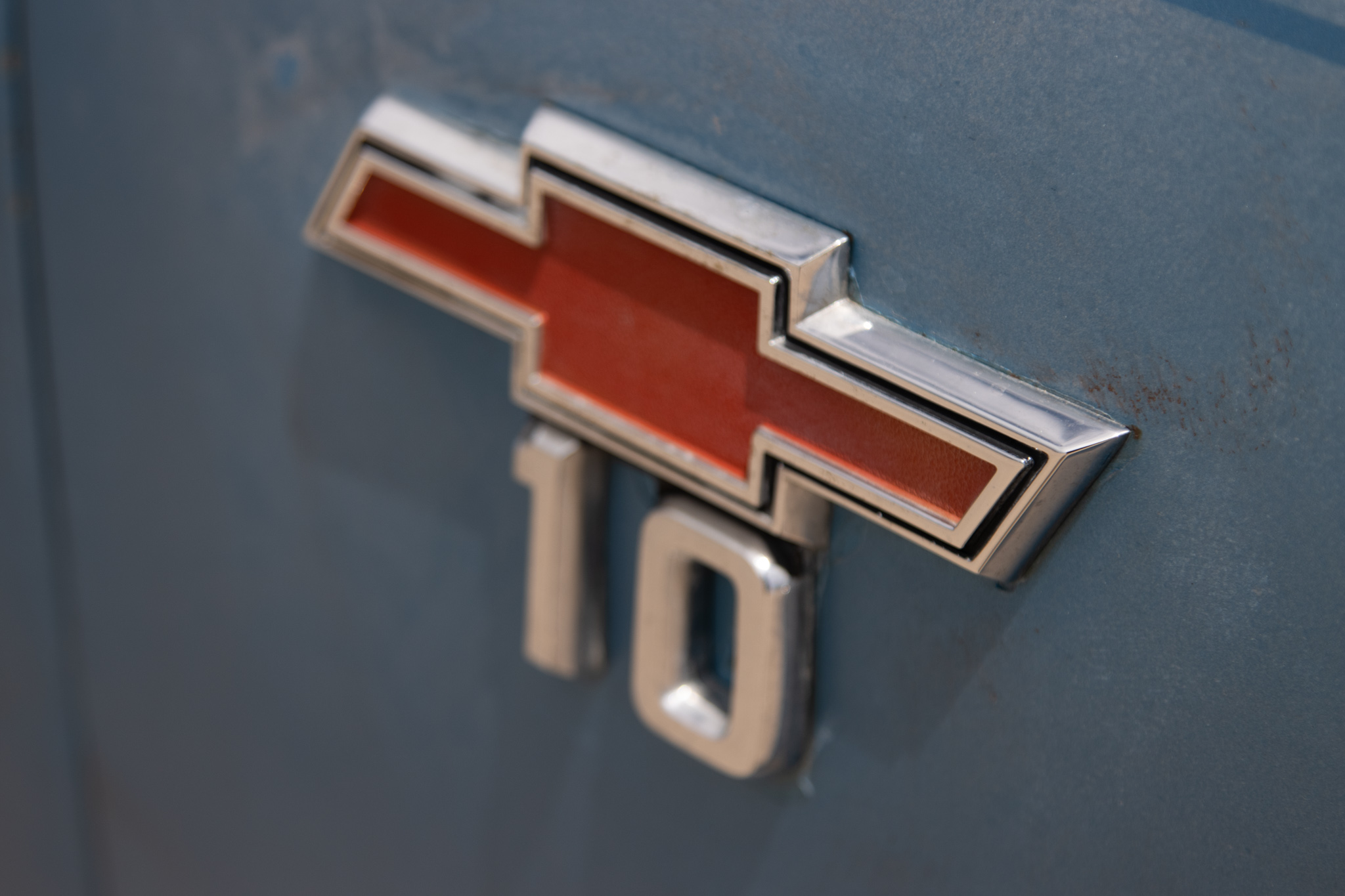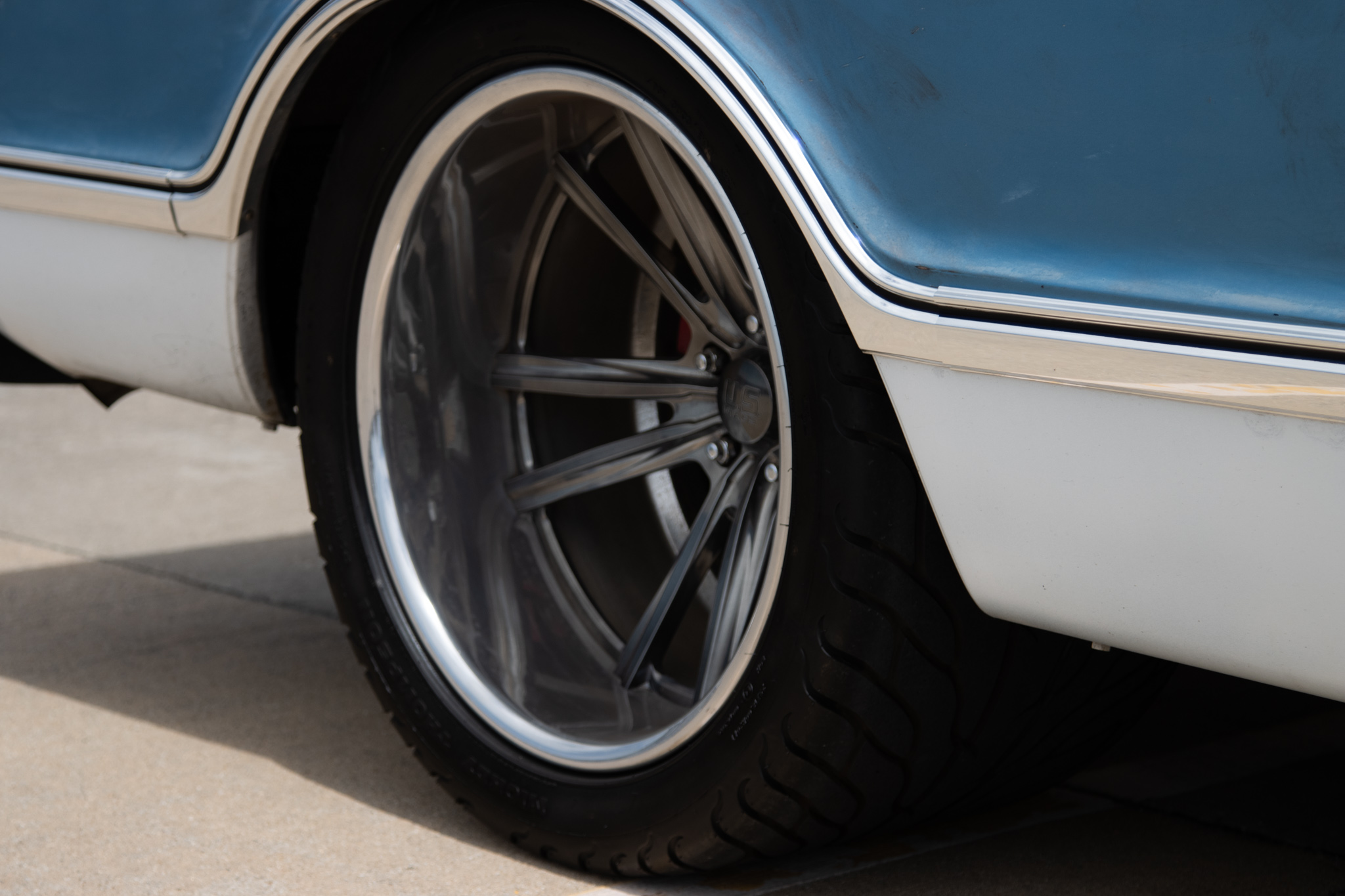 Stance Is Everything The C10's handling and stance were upgraded from the factory set up. With POL tubular control arms, spindles, springs, and trailing arms from Western Chassis, this truck effortlessly glides through corners with precise control. The rear end features a narrowed 12-bolt setup and the entire truck was lowered to the ground. To keep the truck stopping efficiently, Jerrod used a CPP big brake kit.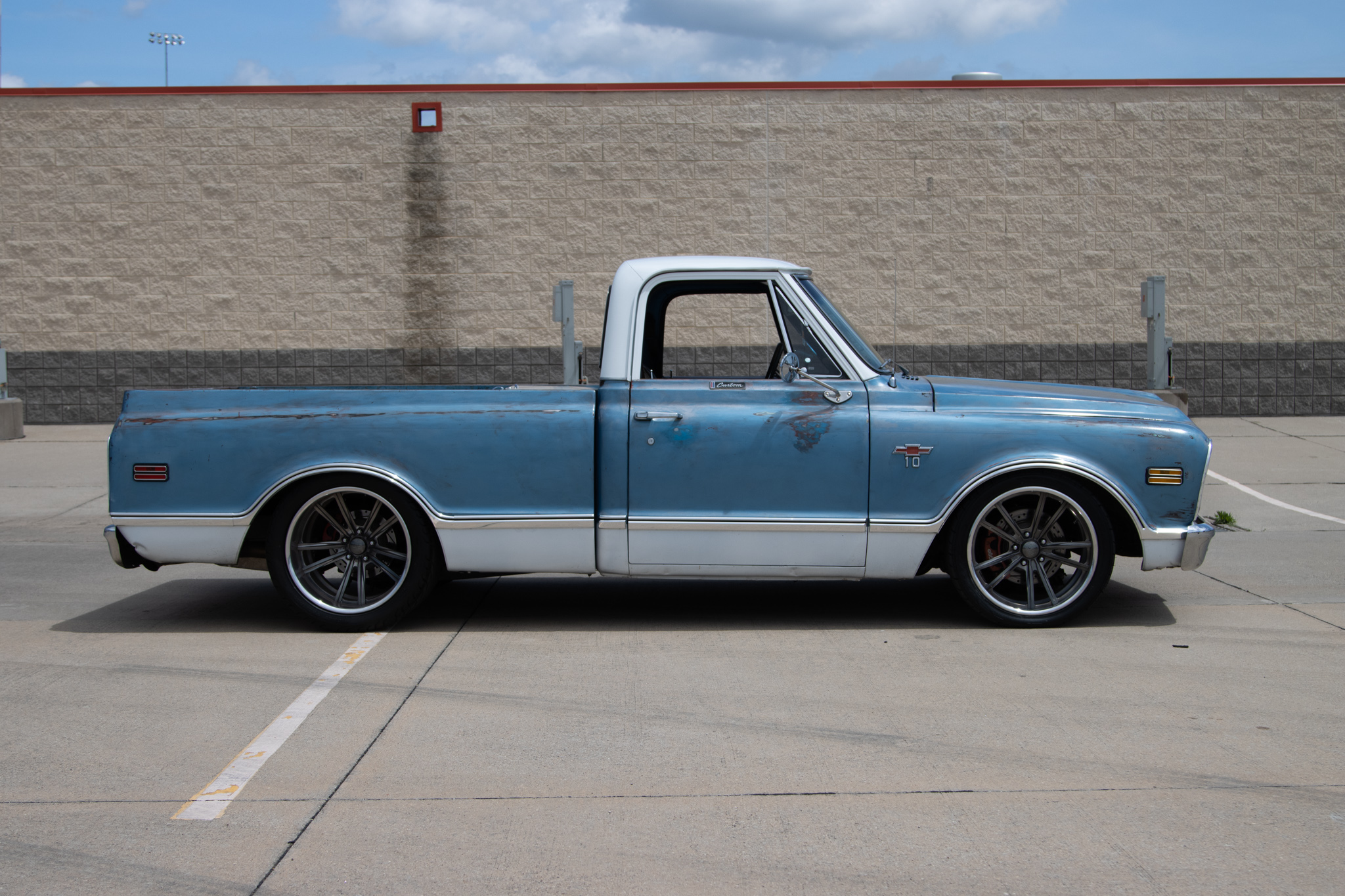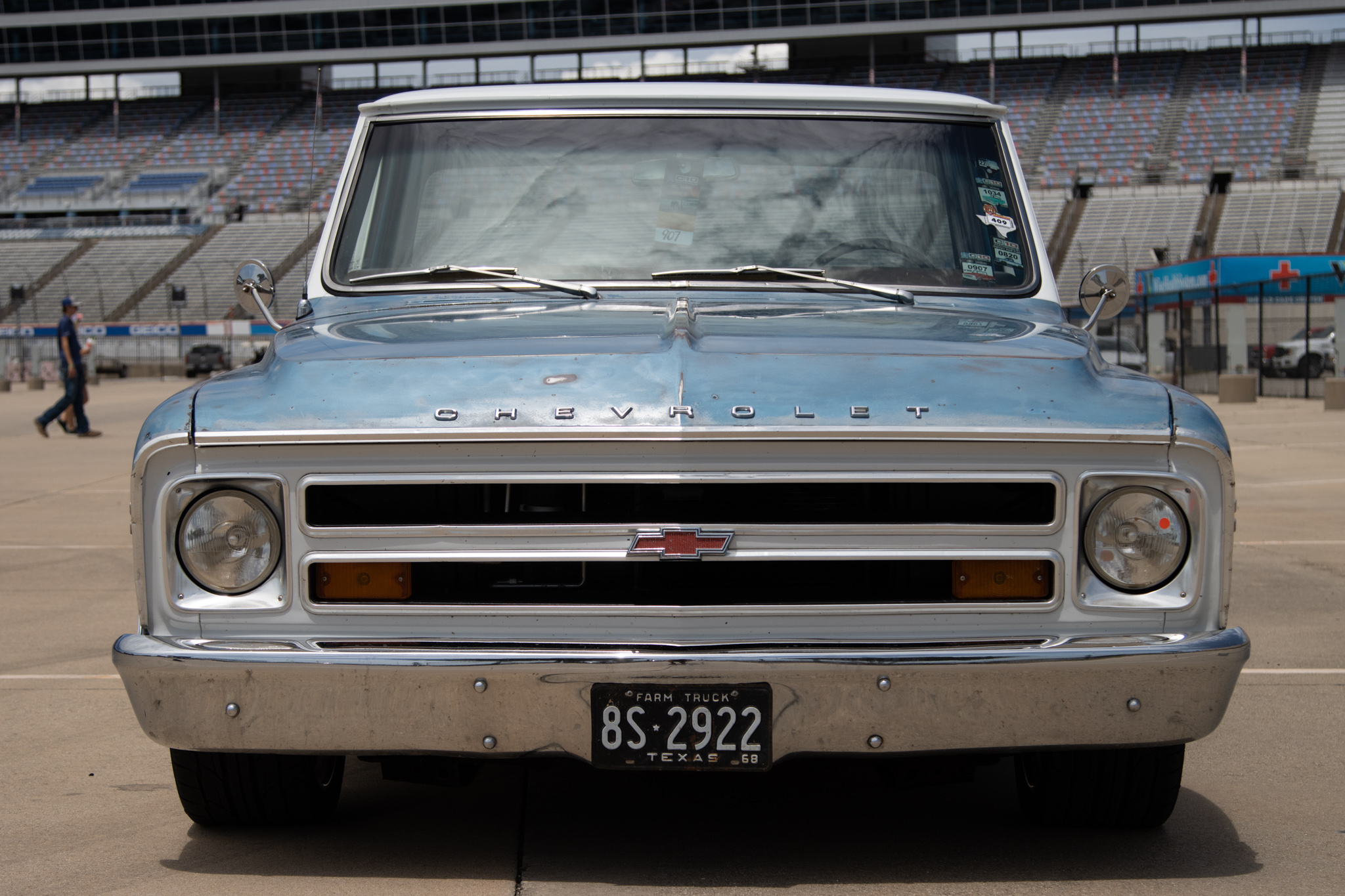 Exterior Shine The exterior of this C10 is a work of art. Its striking US Mag Bastille wheels, measuring 20"x9" in the front and a massive 20"x14" in the rear. These steam rollers are wrapped in Nitto 555 G2 tires (275/35r20) in the front and Mickey Thompson Sportsman S/R tires (29/18r20) in the rear. Jerrod installed a set of aftermarket tubs in the rear to accommodate the wider wheels, but patina'd them to look right at home with the rest of the truck.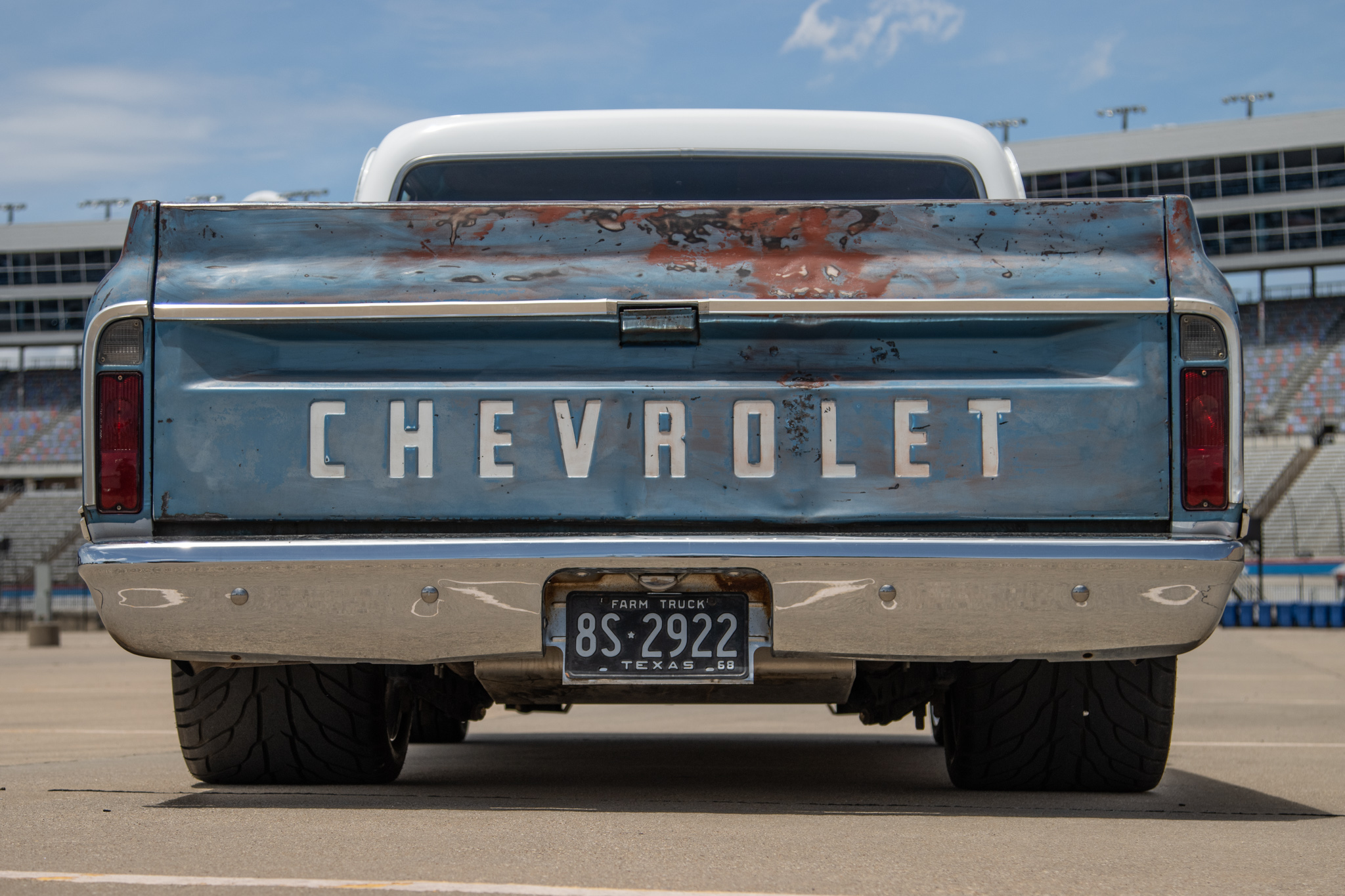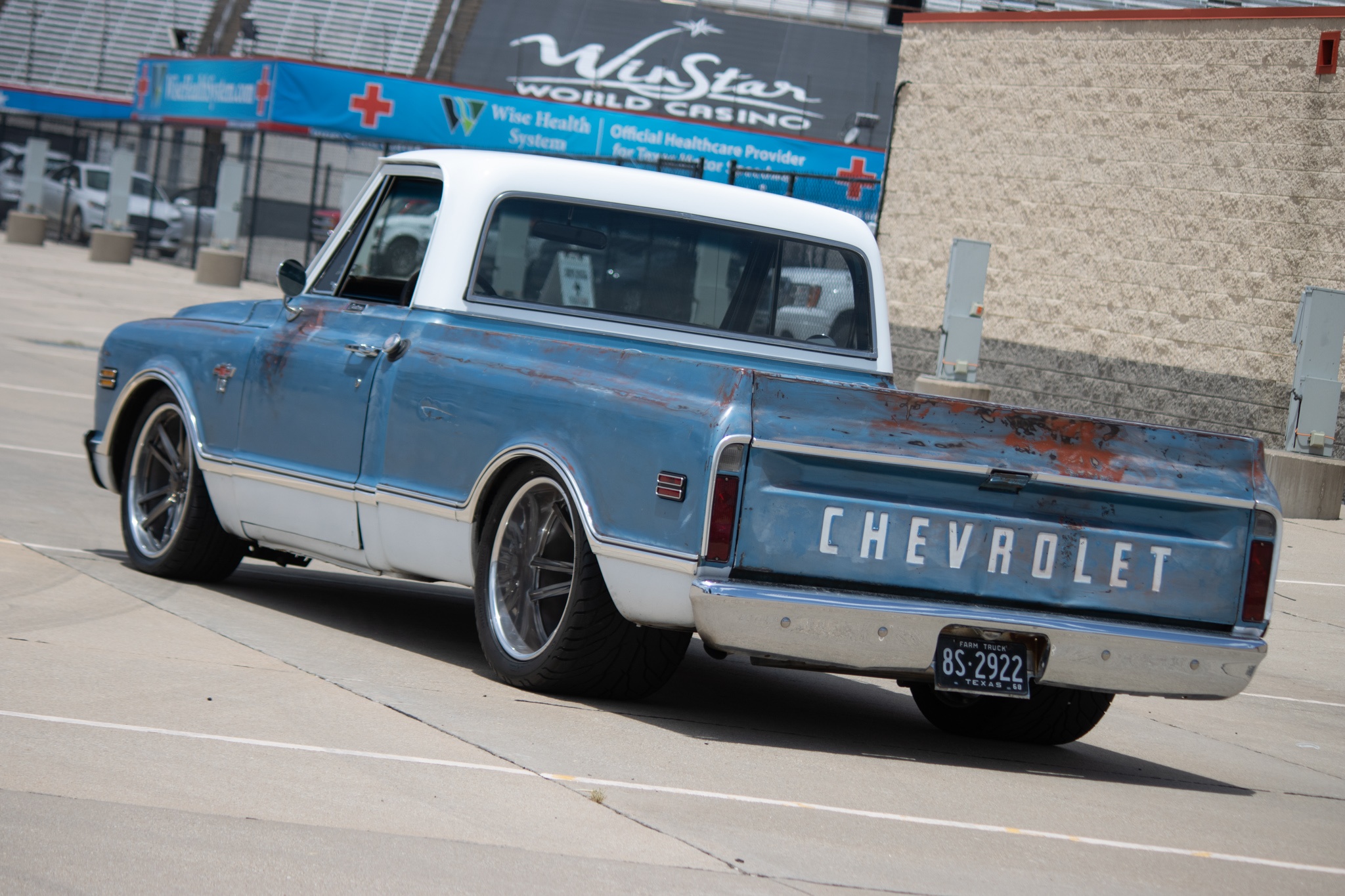 Impeccable Interior Inside the cabin, TMI Universal Pro-Classic buckets offer both comfort and style. A buddy bucket console is nestled between the buckets for a comfy armrest that turns into a third seat. Matching TMI Sport Molded Door Panels adorn the doors, while a TMI Sport Dash Pad ties everything together. The entire interior is stitched up in Y-509 Distressed Brown Vinyl with a contrasting white stitch.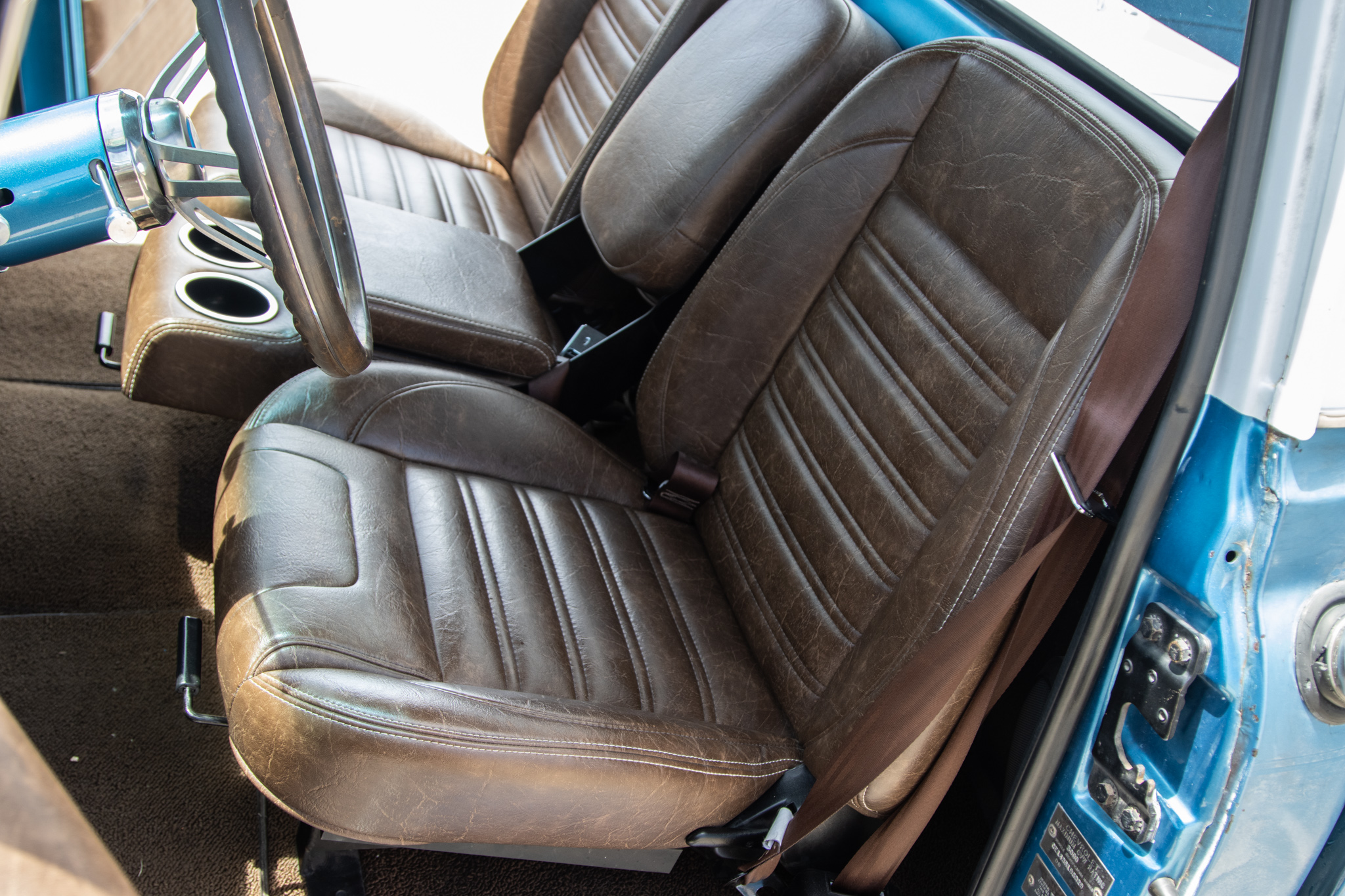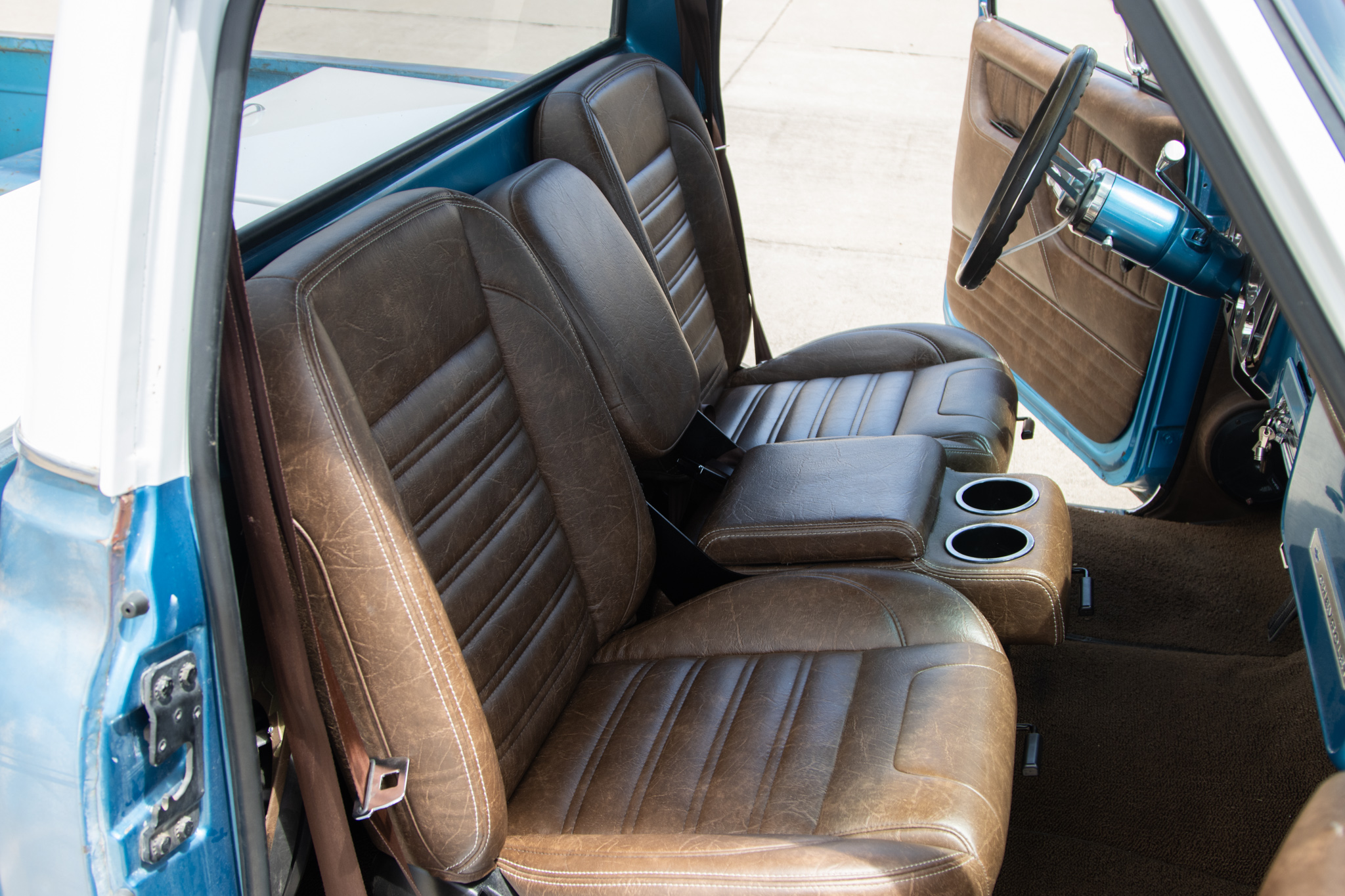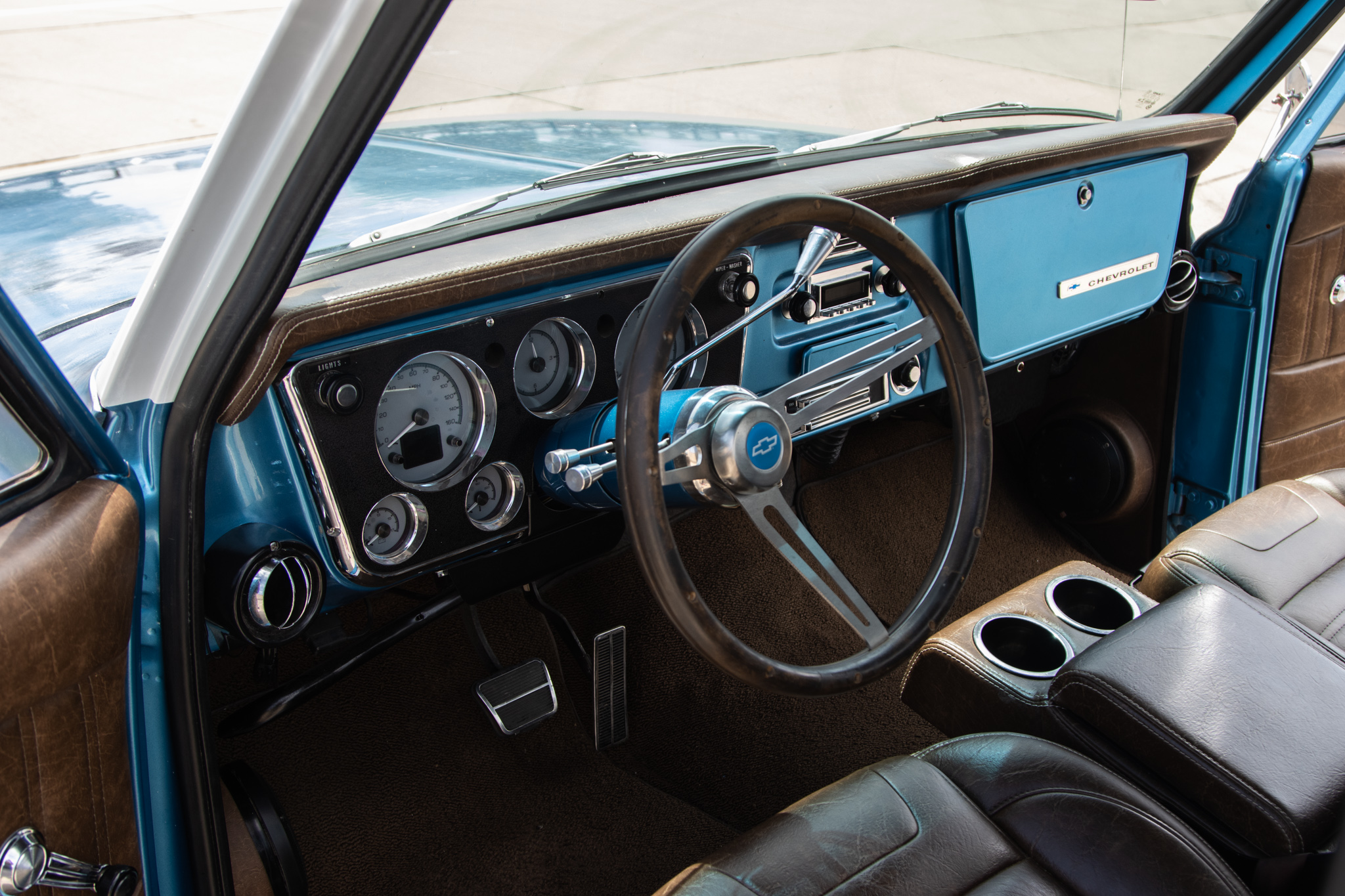 The Dakota Digital HDX gauges provide a modern touch while retaining the classic aesthetic, delivering precise and accurate readings at a glance. The shifter, stereo, and A/C controls have all been thoughtfully placed for easy access, ensuring a seamless driving experience.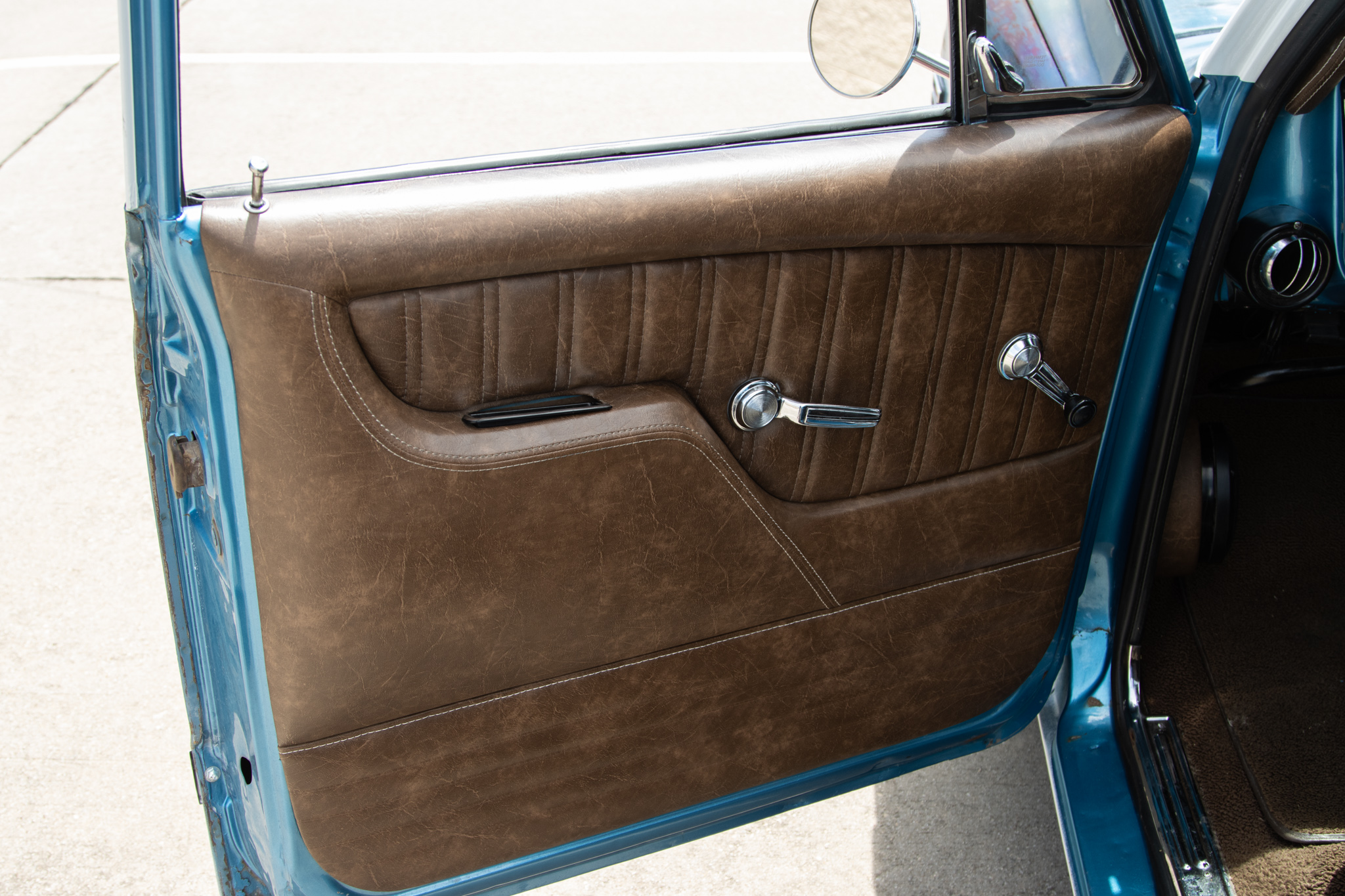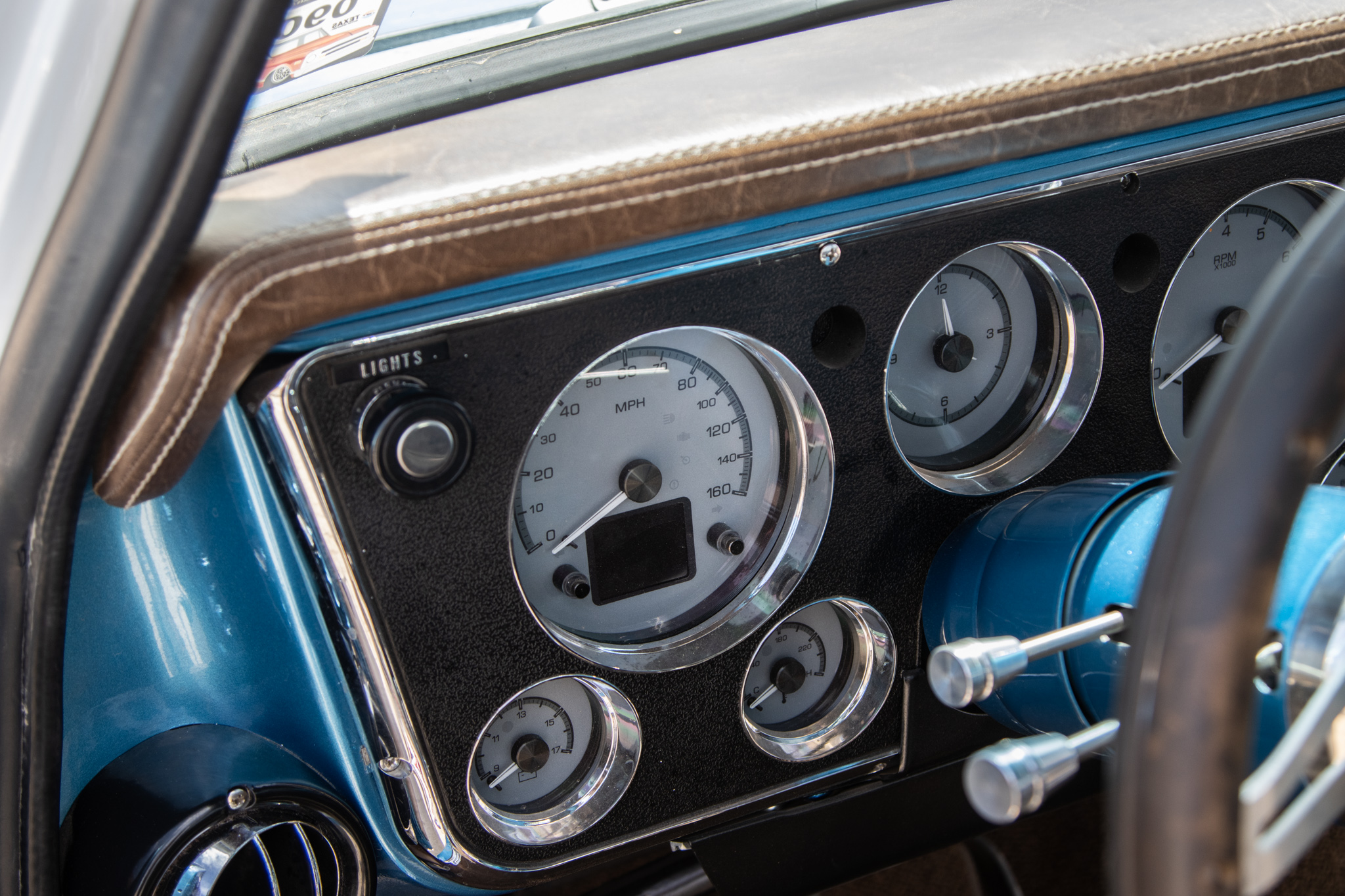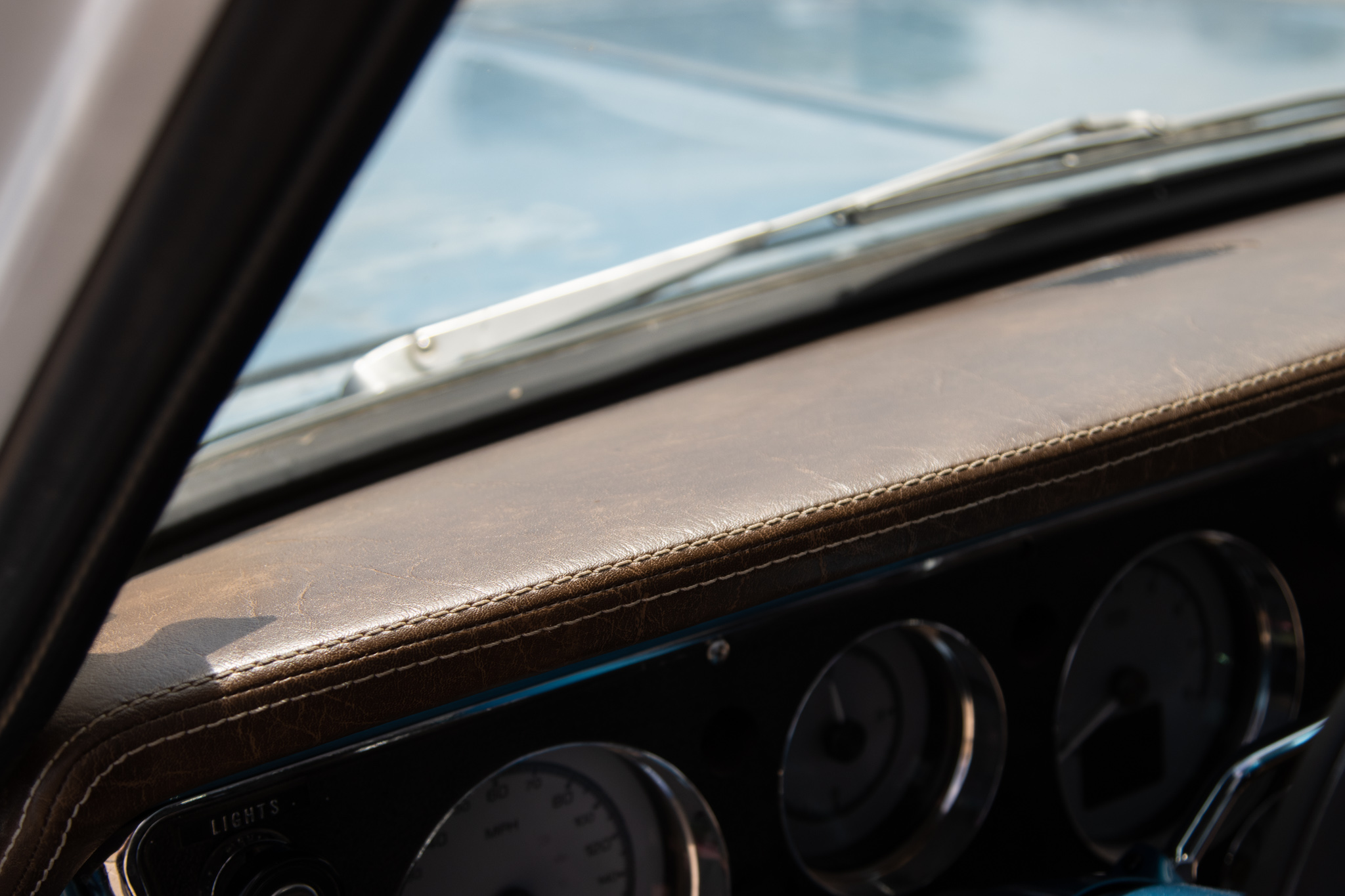 Acknowledgments and Gratitude Jerrod would like to extend his heartfelt appreciation to Danny Short and Danny's Automotive in Lubbock, Texas, for their unwavering support and expertise throughout this restoration journey.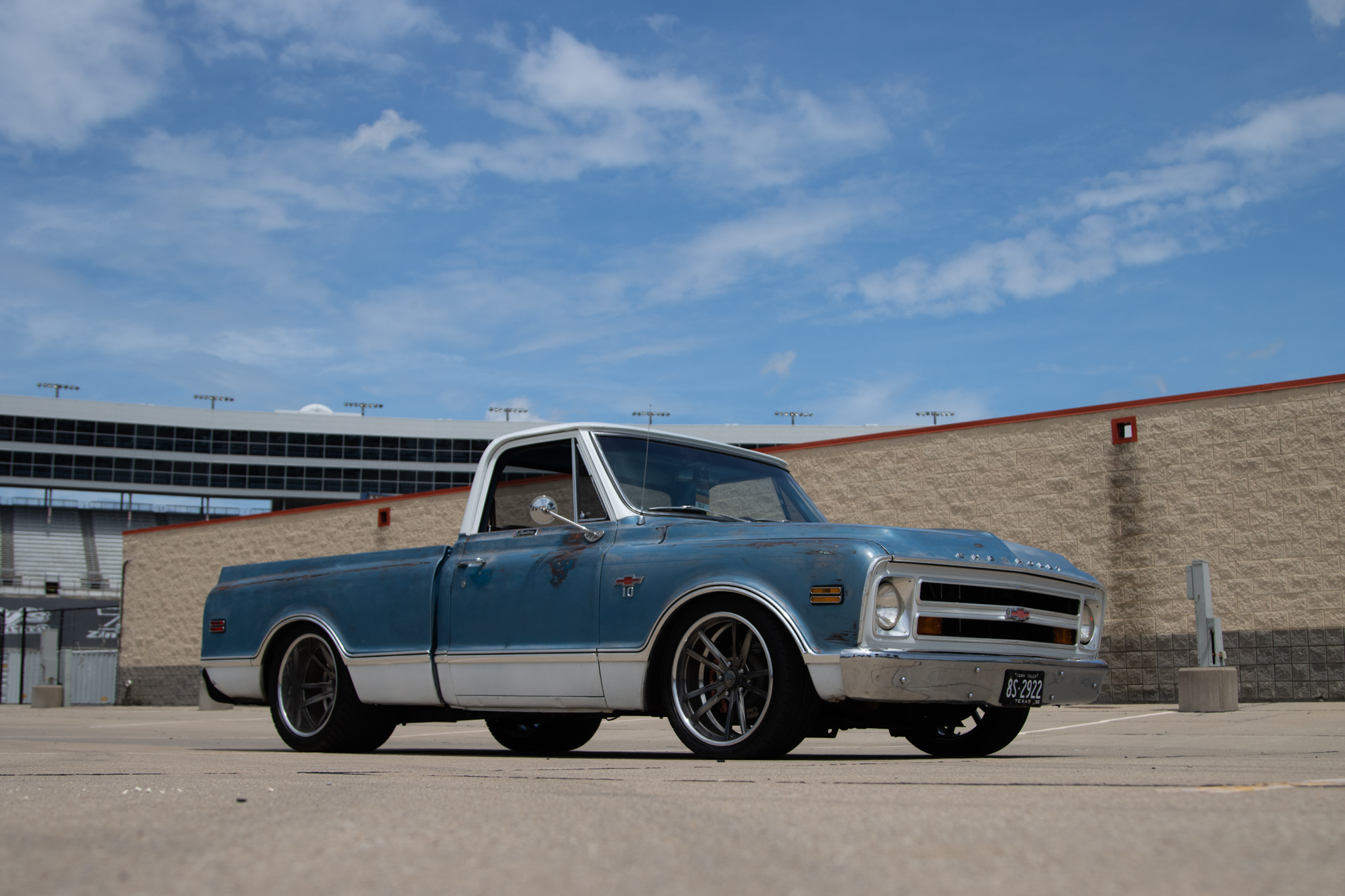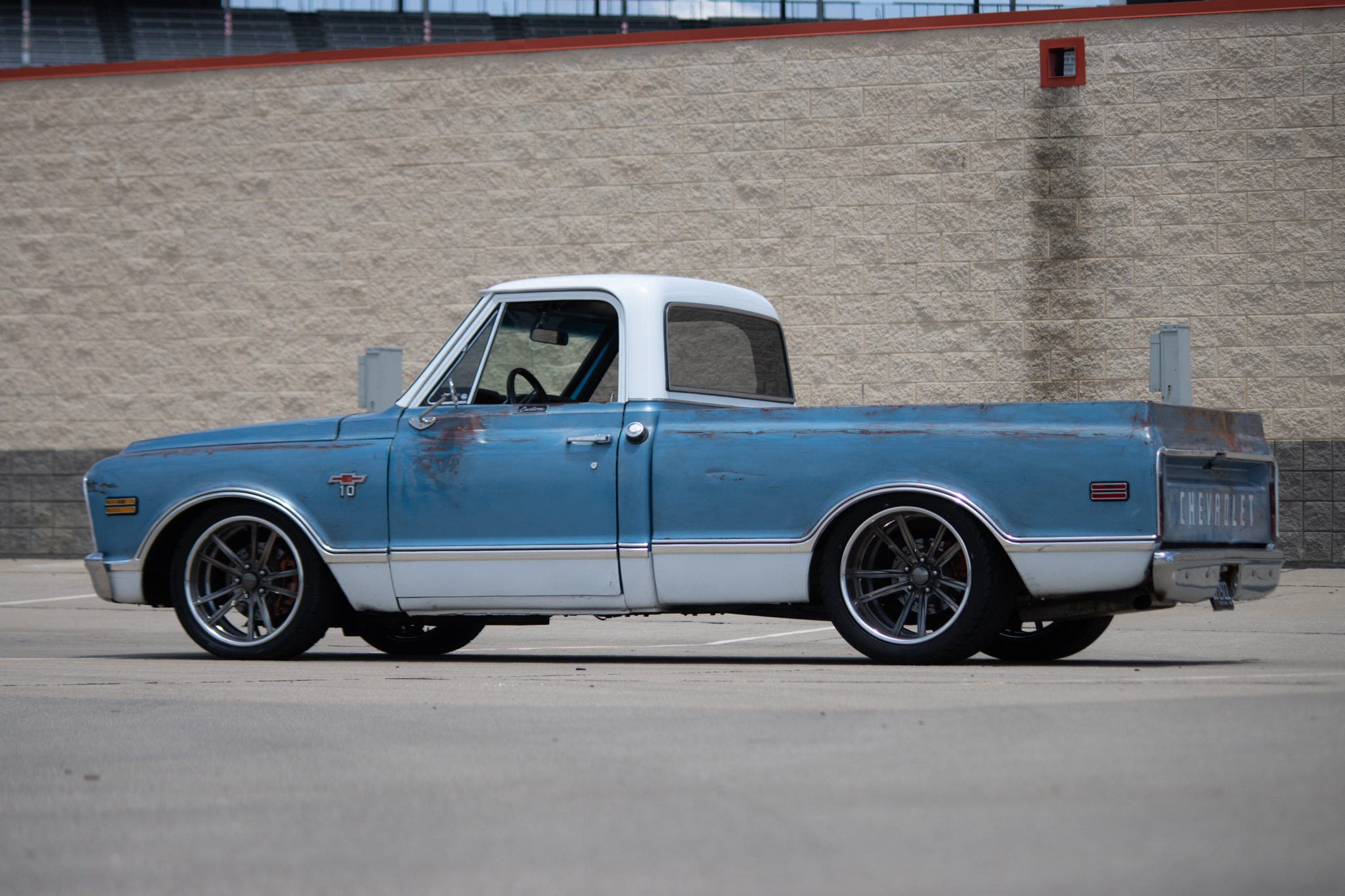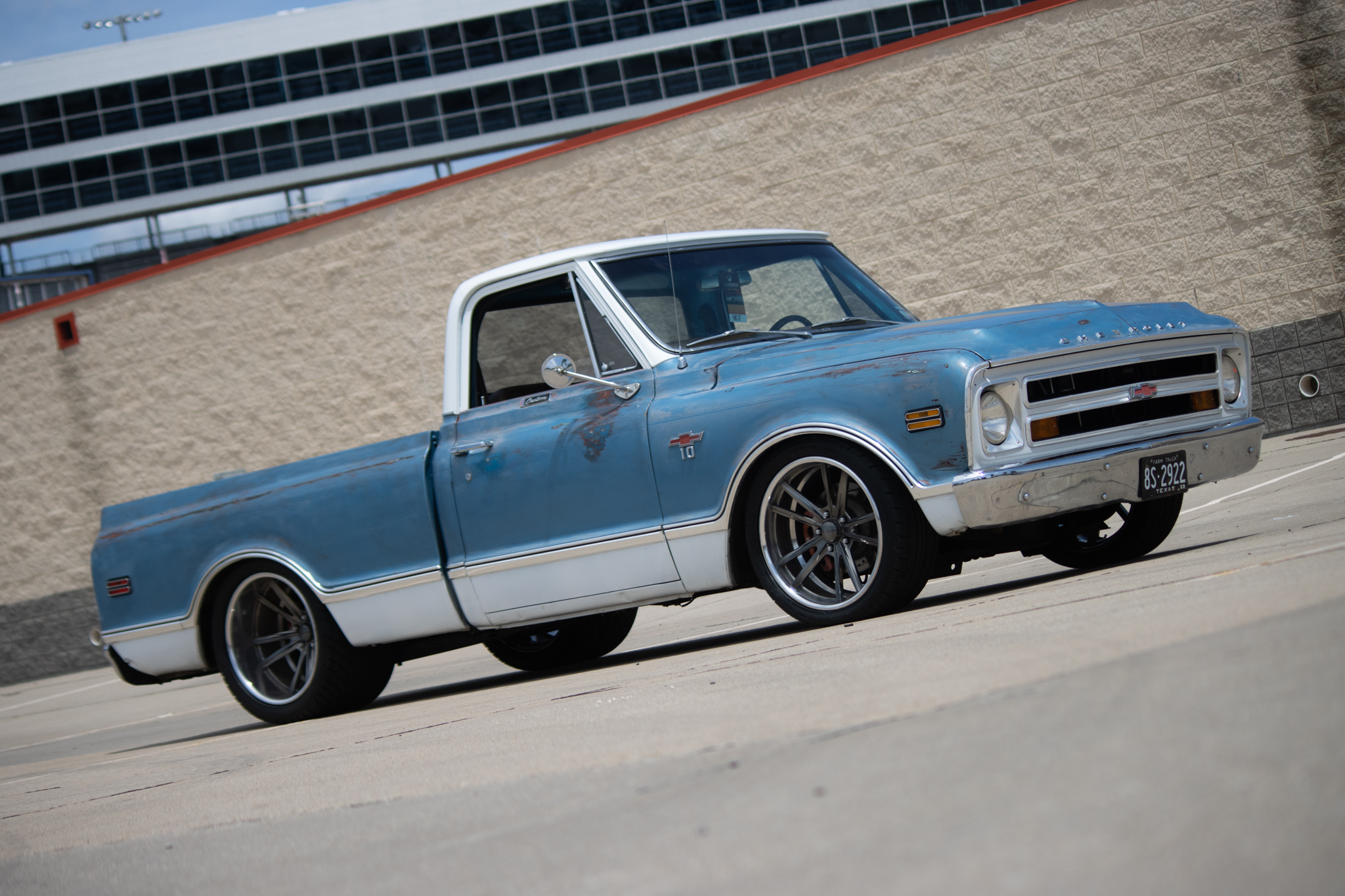 Special thanks also go to Graham Racing Engines in Denver City, Texas, for their exceptional work and dedication. The outstanding paintwork on the cab and firewall was skillfully handled by Rev Limit, while Discount Tire in Abilene, Texas, provided top-notch tire and wheel services.
Lastly, a warm thank you to Buddy Jasper and Derek White of Lubbock, Texas, for their valuable contributions.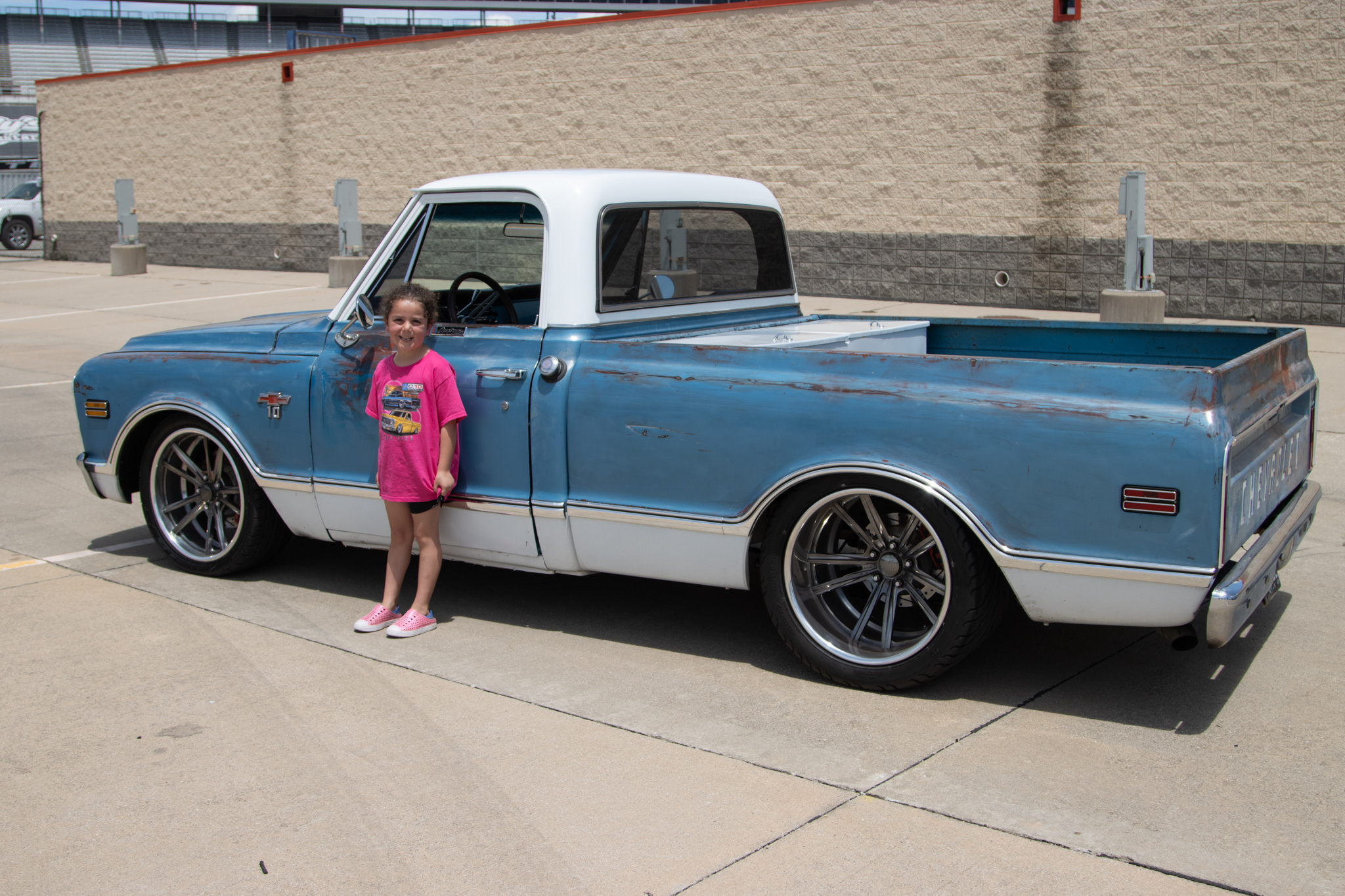 From TMI, we thank Presleigh for letting us shoot her beautiful truck!