Mark Farmer's Award Winning 1966 Chevelle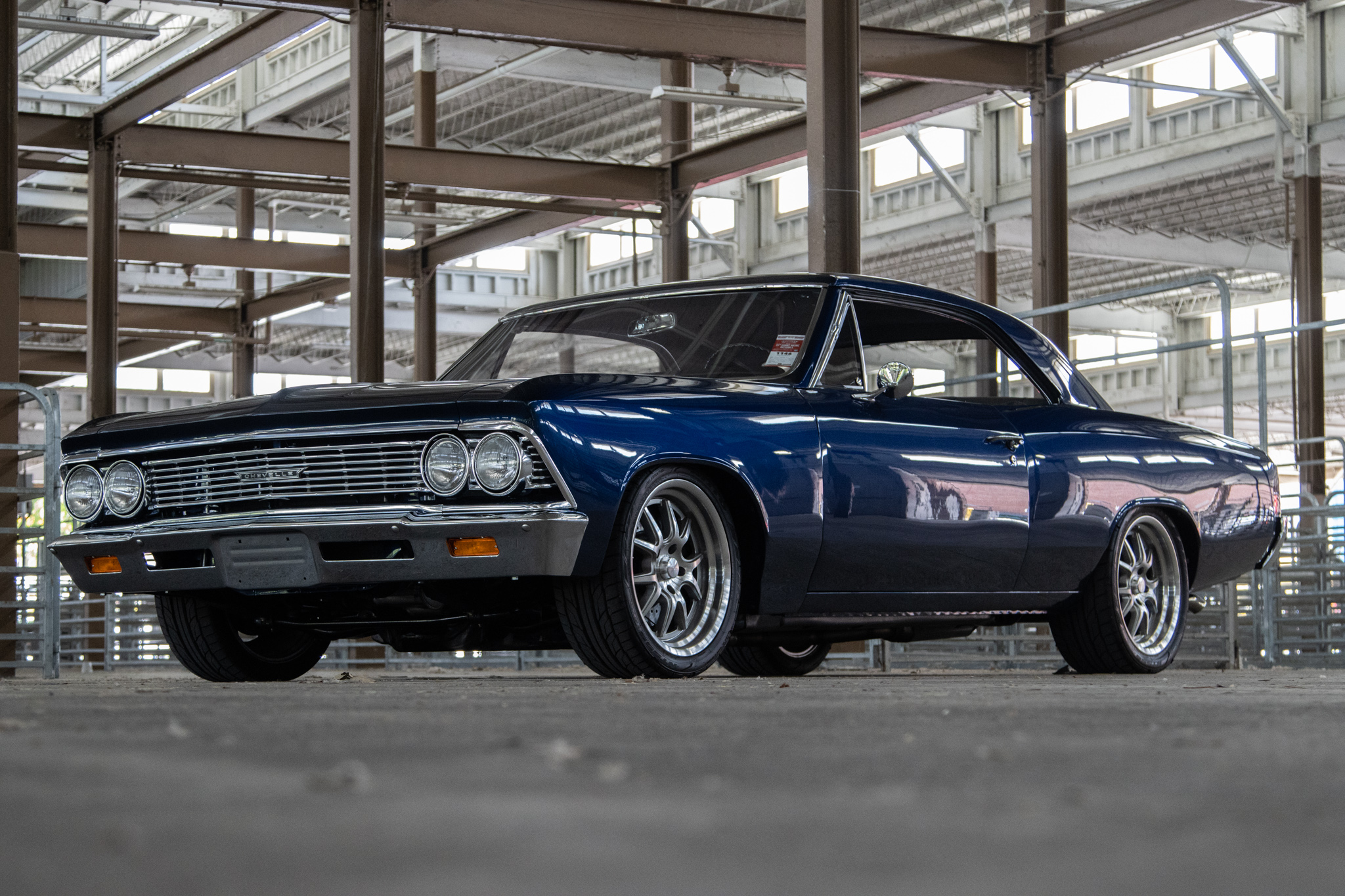 "I should have never sold it!" is a common phrase heard throughout the car community. Whether the owner got bored or was forced to sell, many gearheads end up regretting selling their first car. For Mark Farmer though, he still has his first car which is the 1966 Chevelle you see here. Although, it didn't look anything like this when he slid behind the wheel for the first time.
During our trip the the Goodguys show in Columbus, OH we spotted this Chevelle a mile away. Mark entered into our TRIM Award Road Show and won the Columbus stop as well! Keep reading to see why our judges picked this Chevelle to be entered into a trip to the SEMA Show.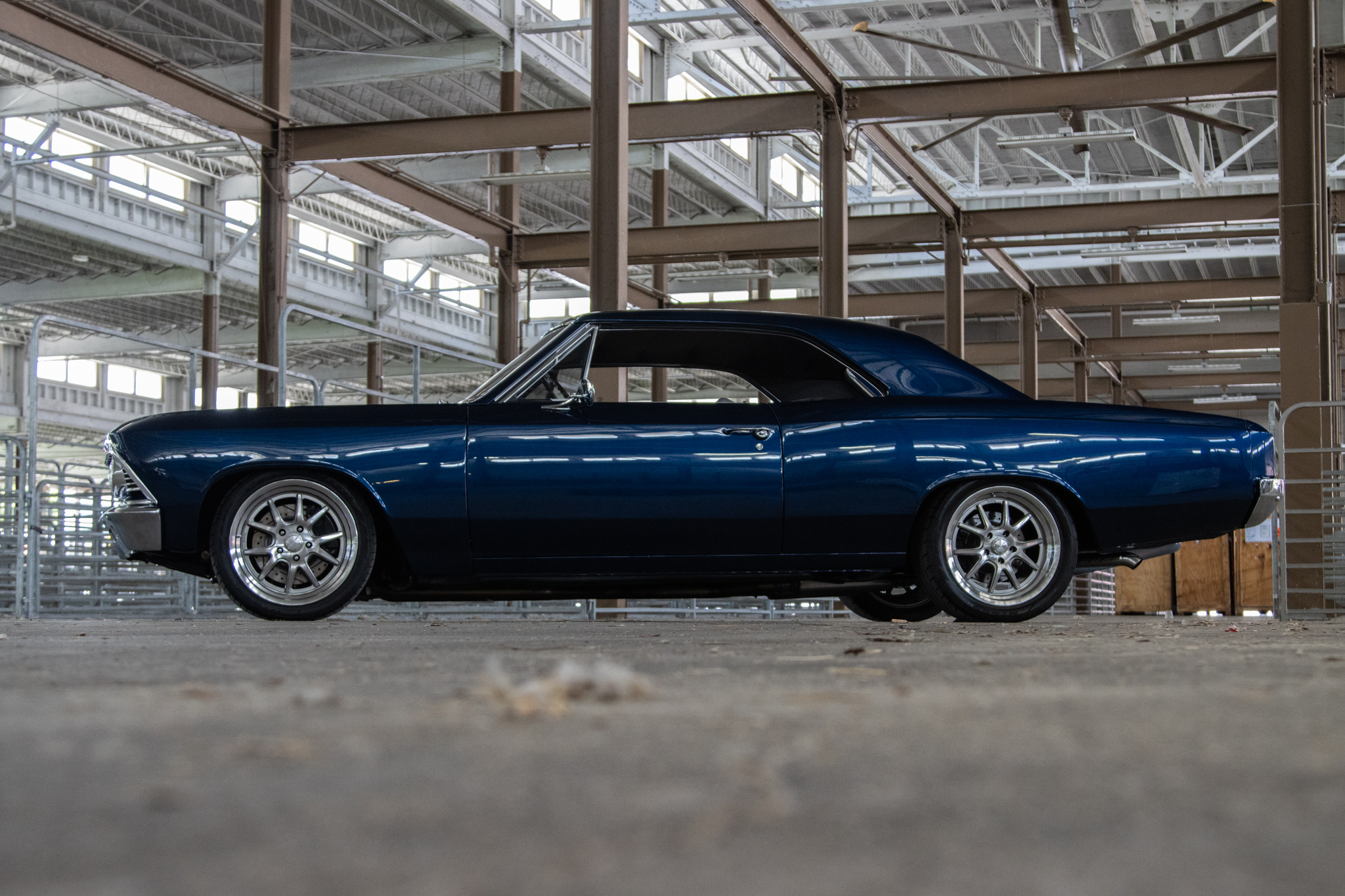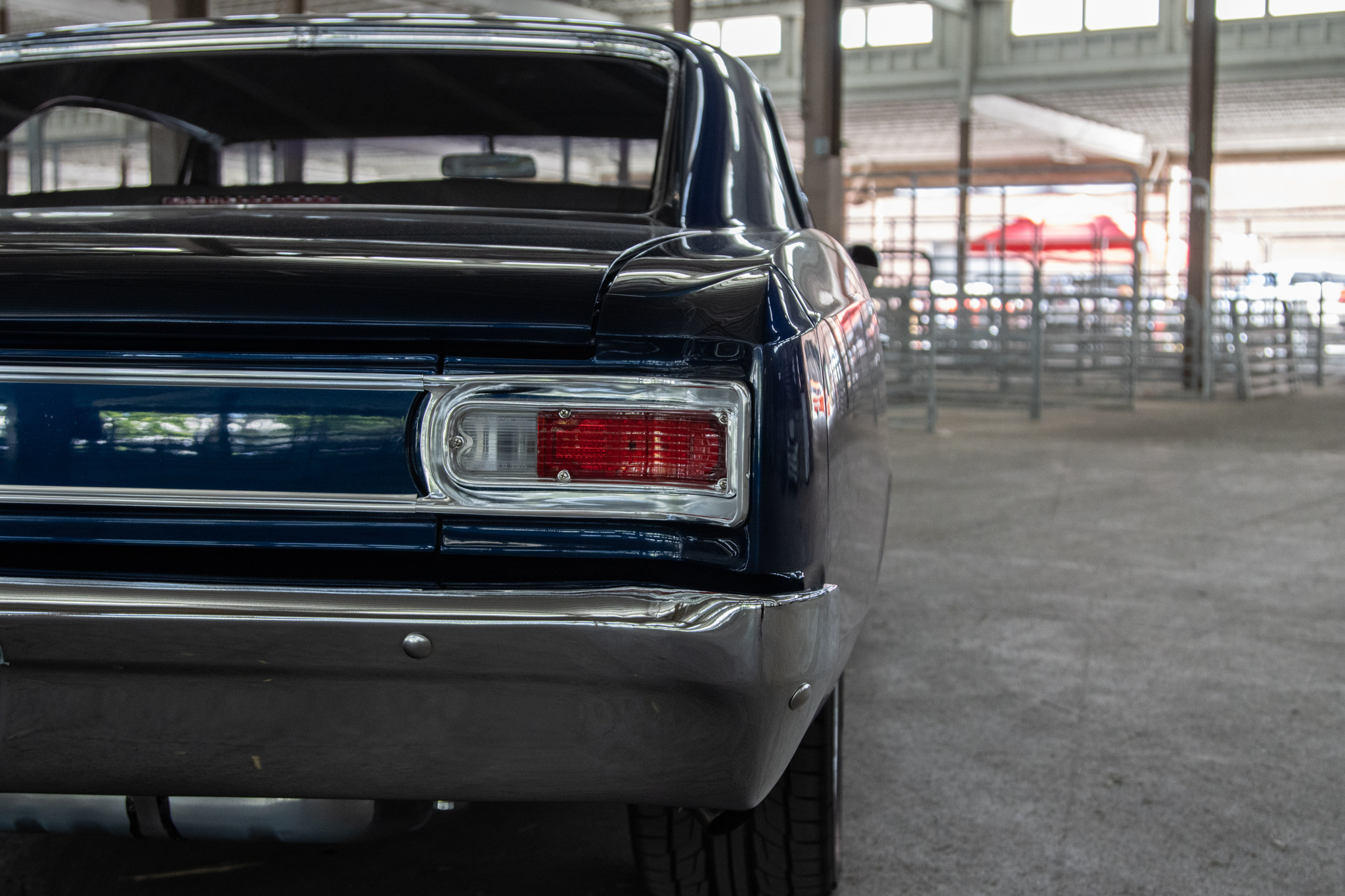 Make no mistake though - while this is Mark's car, his wife Jen had a huge influence on it as well. Talking with Mark, we can see how Jen helped make decisions and kept Mark focused so his vision could come to life. This husband and wife duo simply knocked it out of the park!
Under The Hood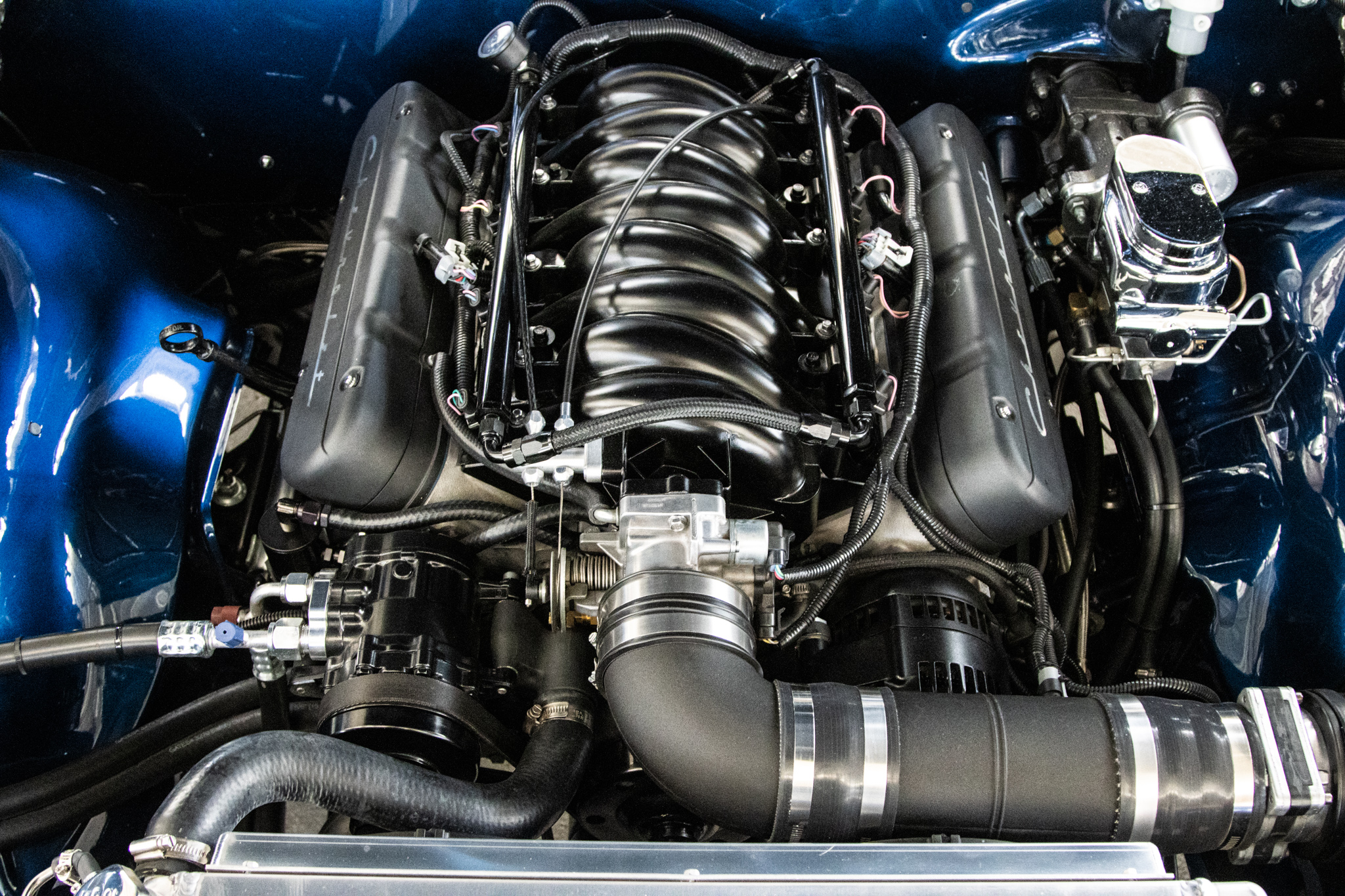 The heart of this magnificent machine beats with an LS1 engine, carefully sourced from a 2000 Camaro SS, and enhanced to deliver awe-inspiring performance. All-In-Racing Engines in Sharonville, Ohio, rebuilt, ported, polished, balanced, and blueprinted the engine, ensuring optimal power output and smooth operation. Complementing the LS1 engine are the LS6 intake and LS6 valley cover, providing an extra touch of performance.
With the Holley Black front accessory mid-mount drive system, water pump, alternator, SD7 AC compressor, and ATI Super Damper Harmonic Balancer, this car leaves nothing to be desired in terms of power and reliability.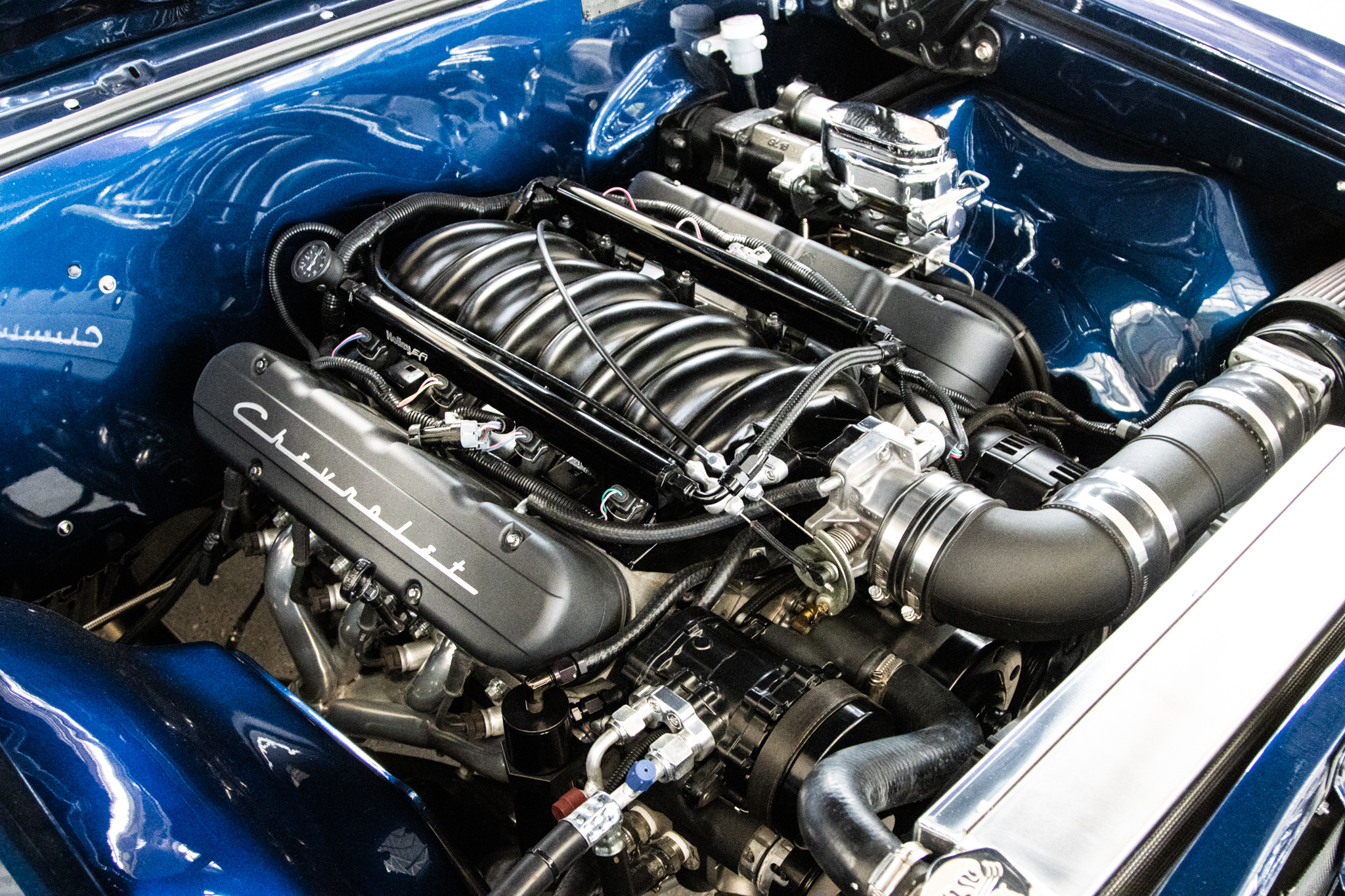 Blue Hue's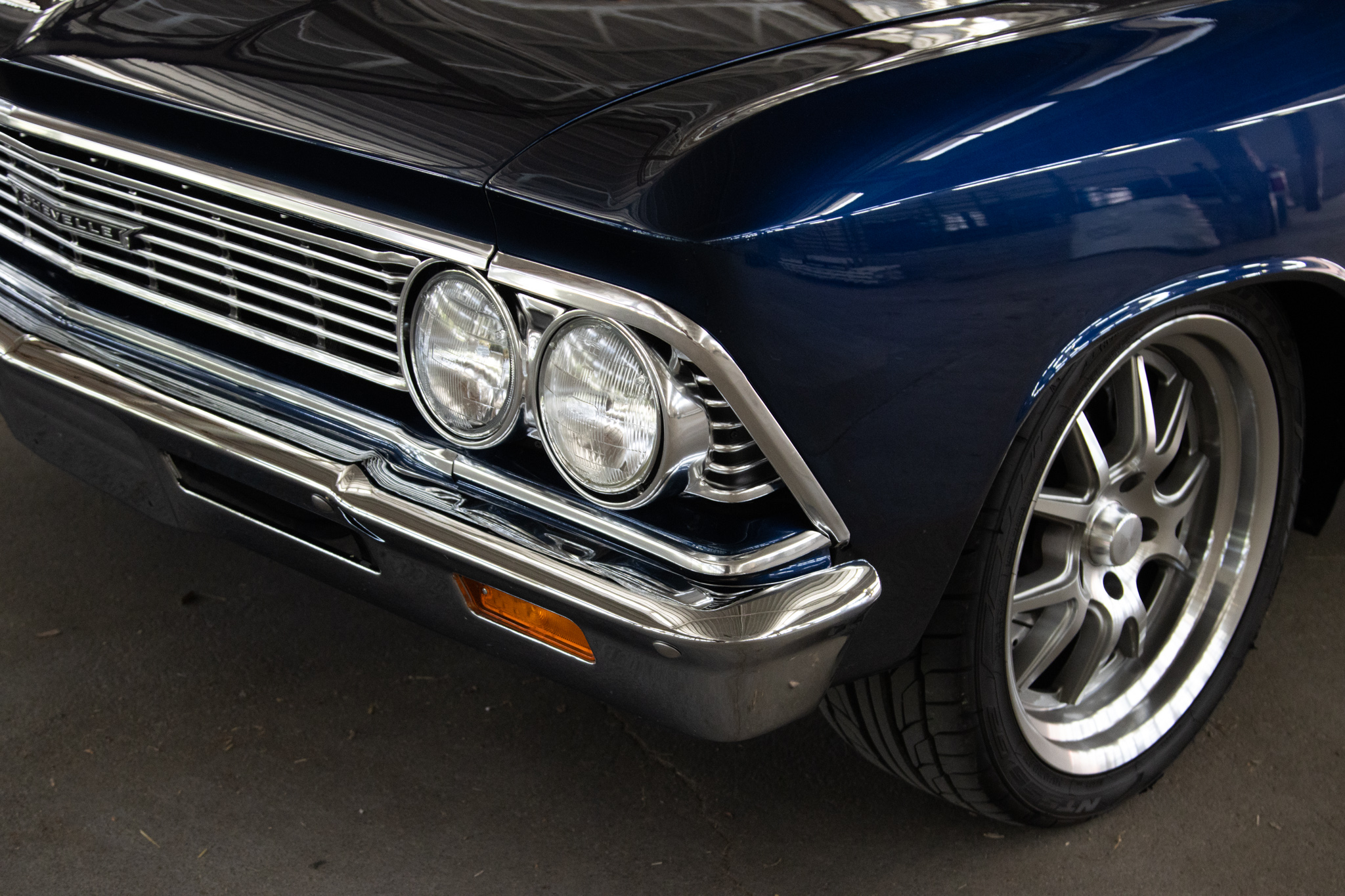 The stunning metallic blue pearl clear paint by PPG, brings out the car's curves and contours, turning heads wherever it roams. The body underwent extensive restoration, with 80% of the metal components replaced with new AMD Metal parts. The result is a pristine exterior that effortlessly combines classic elegance with modern allure.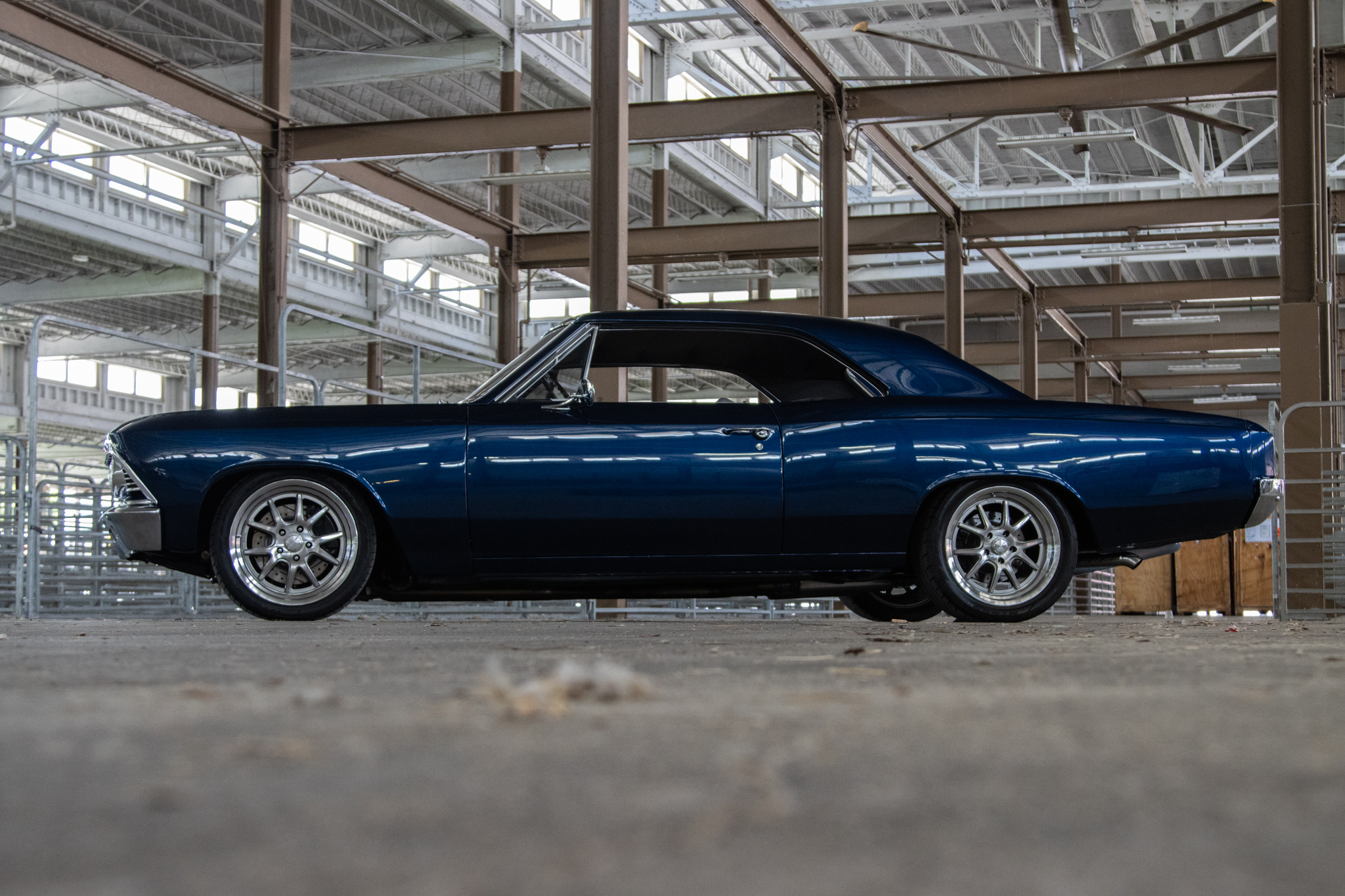 On The Inside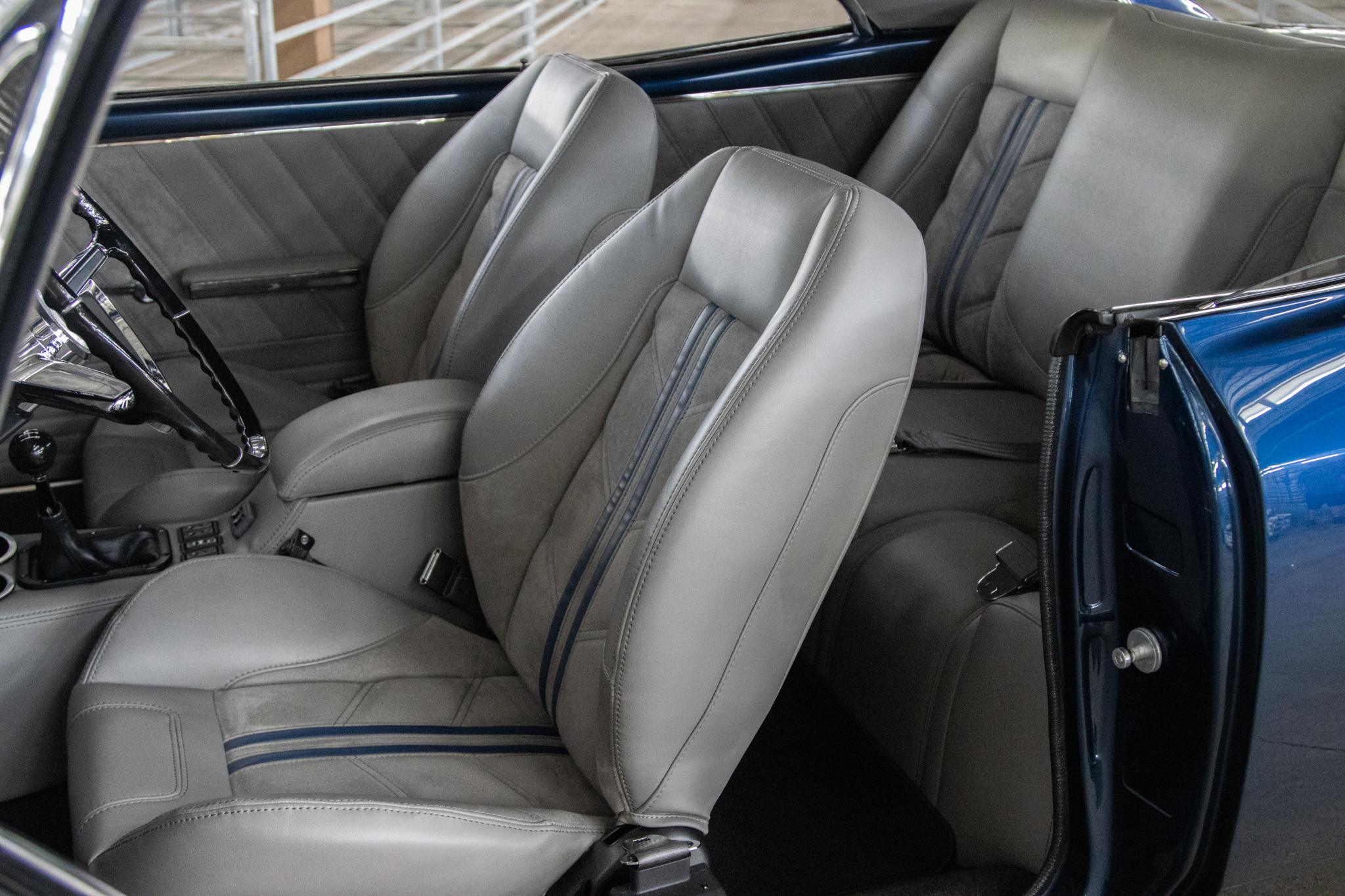 Step inside the car, and you'll find yourself immersed in a custom-designed interior, courtesy of TMI. Mark and Jen Farmer, the visionaries behind the interior installation, left no stone unturned in crafting a space that exudes luxury and comfort. The TMI Pro-Sport Lowbacks in Sport-R1000 pattern with Titanium Gray Vinyl and Blue Inserts are a sight to see, offering not only ergonomic support but also a touch of opulence. To maintain consistency and attention to detail, matching TMI sun visors and dark-gray TMI carpet were incorporated into the design. Additional Titanium Gray Vinyl was thoughtfully utilized to cover the console, back deck, and sail panels, adding a sense of unity to the interior aesthetic.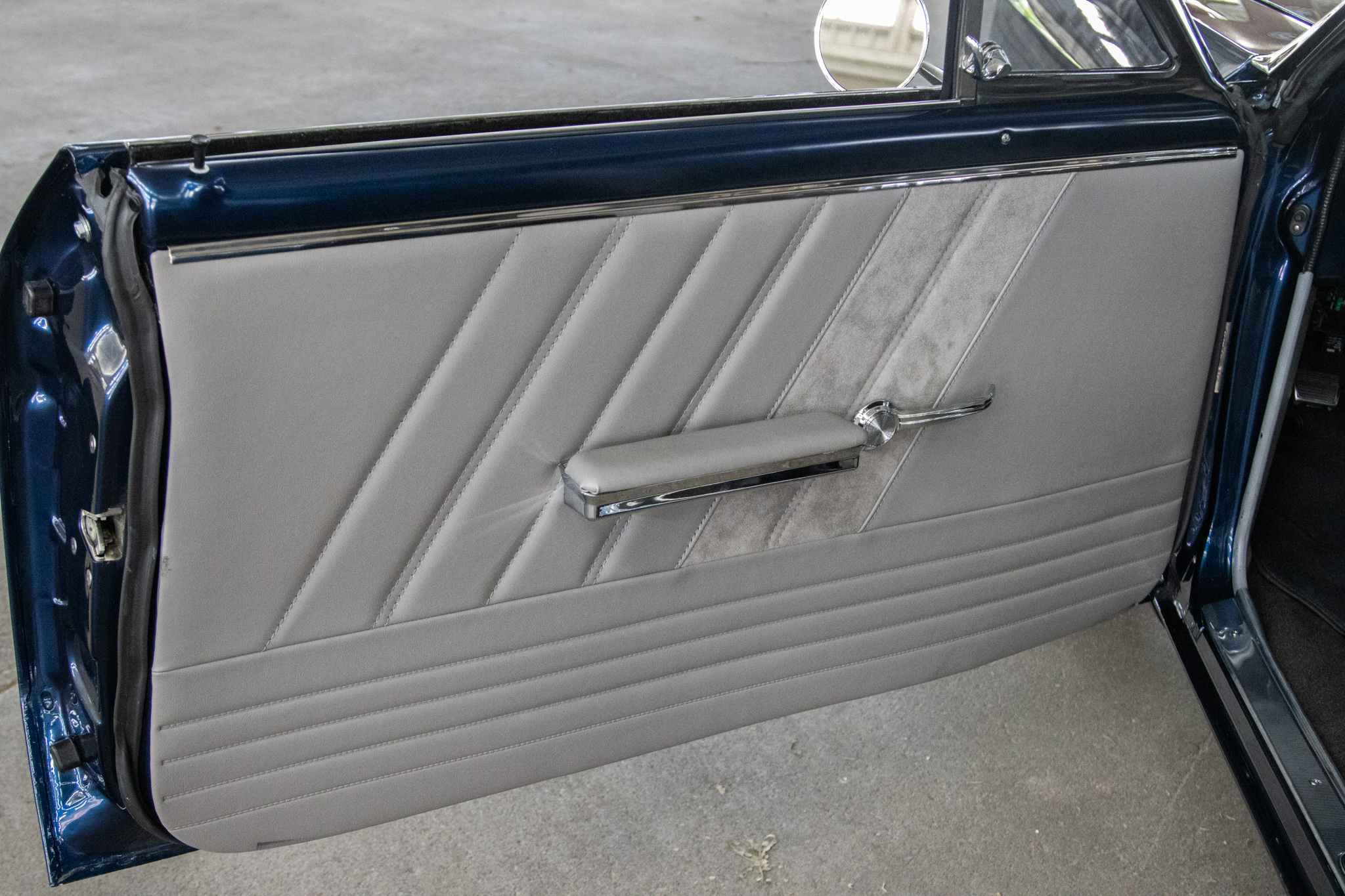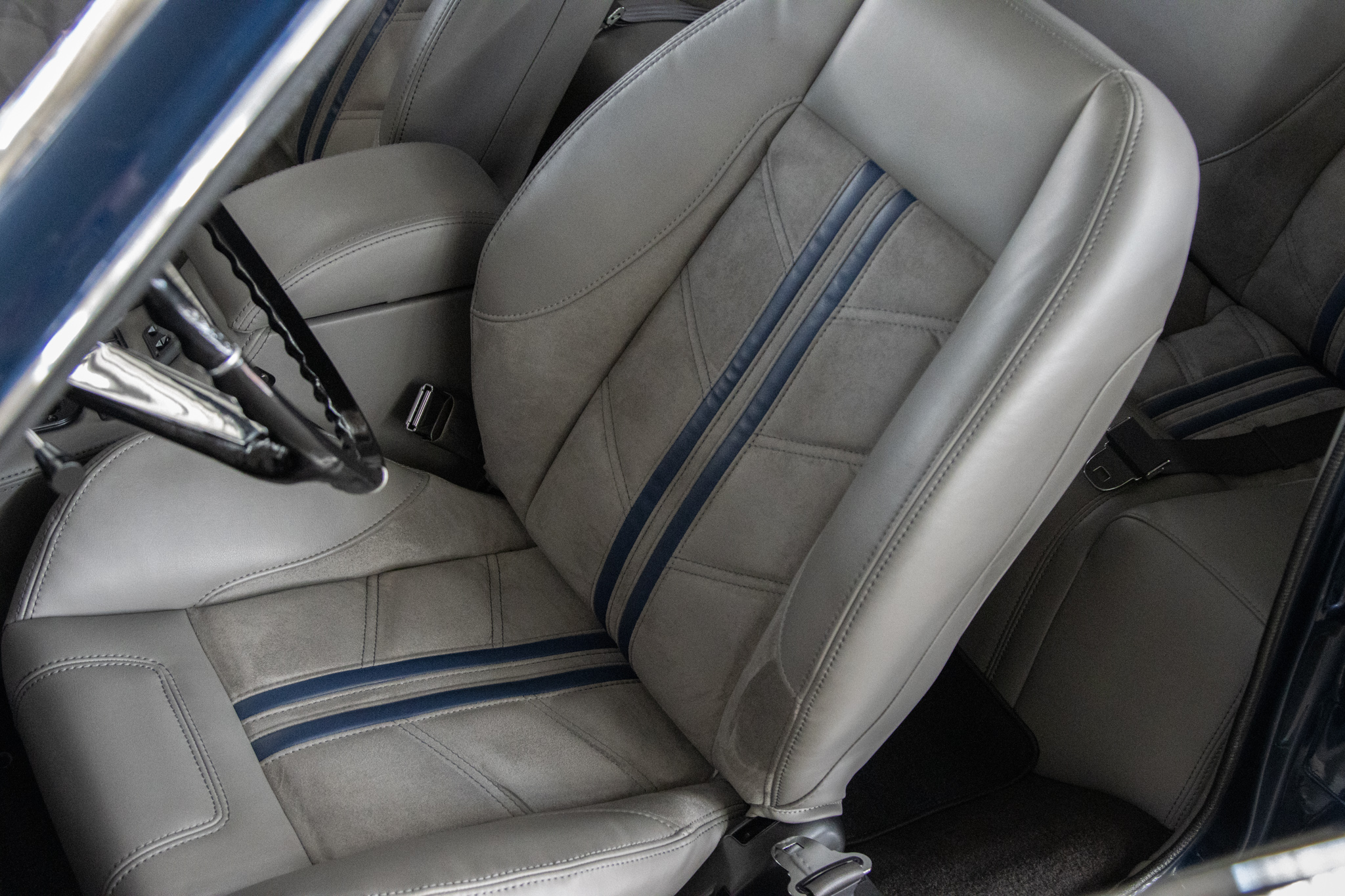 For an unforgettable audio experience, the owner spared no expense, utilizing Sony components throughout. The Sony car stereo forms the centerpiece of this stereo system, accompanied by Sony 6.5-inch separates in the front and Infinity co-axial speakers in the rear. The bass enthusiasts will be delighted by the thunderous Kicker 10-inch DVC subwoofer, providing a rich sound experience.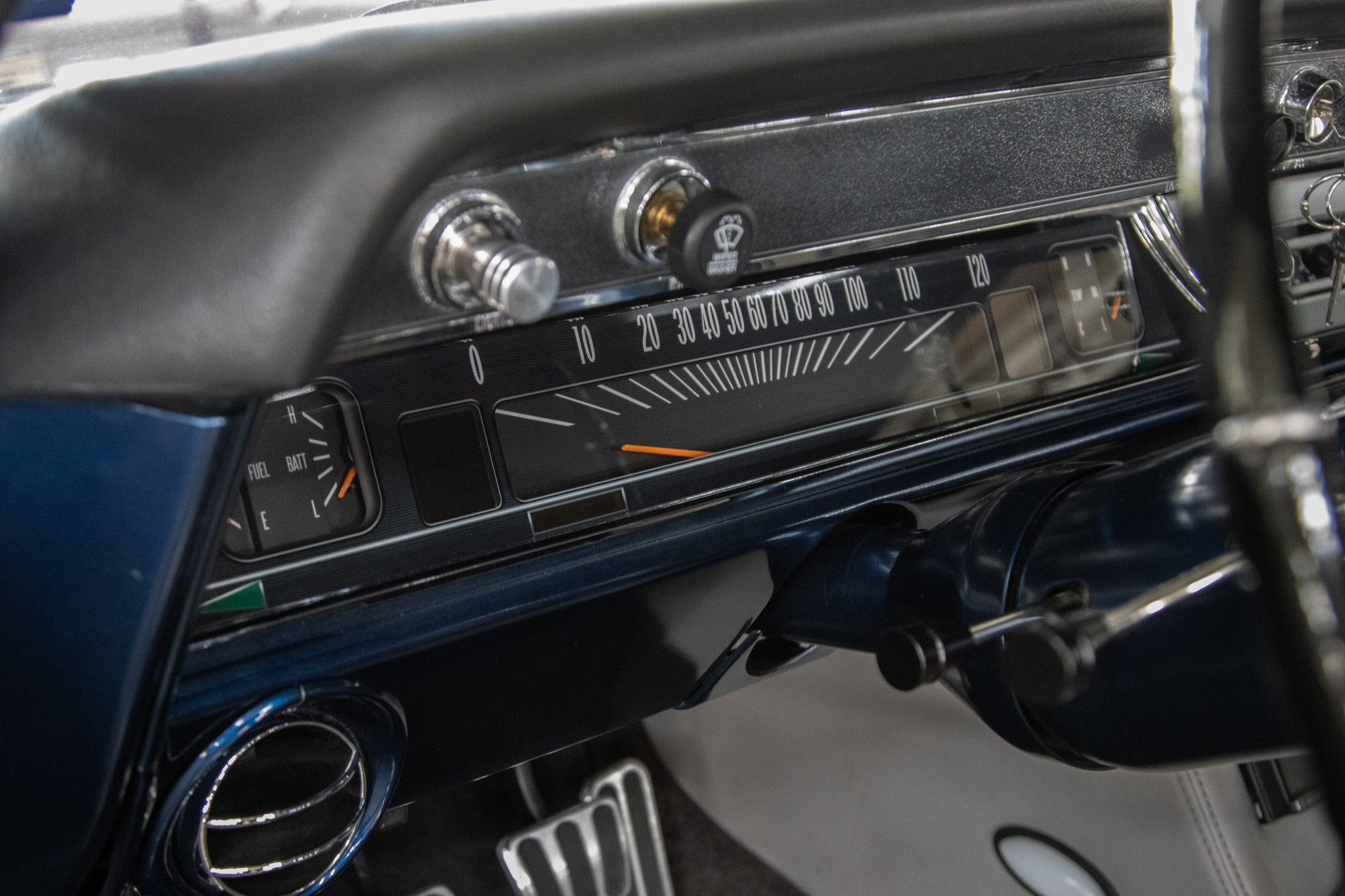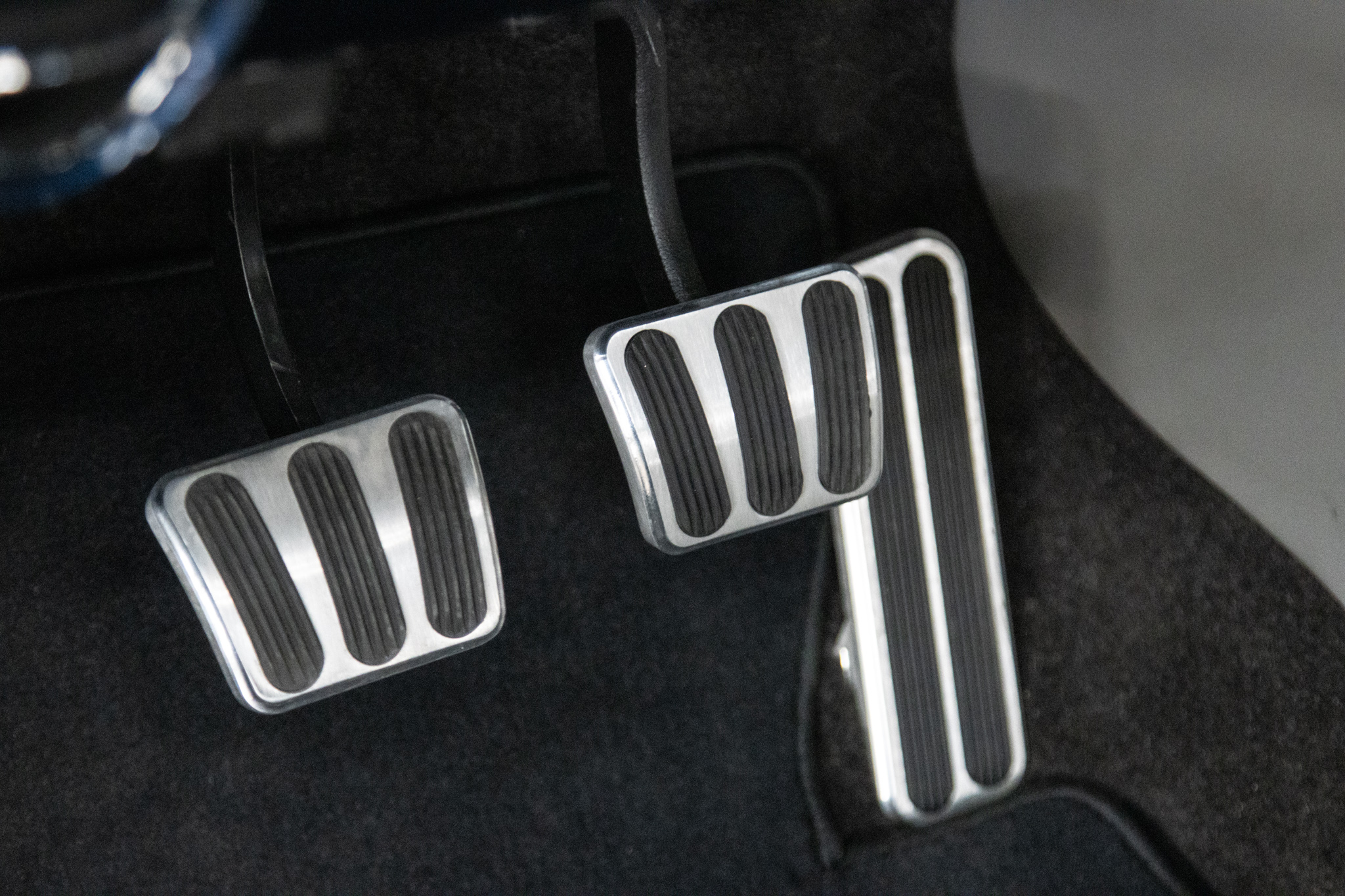 Completing the interior are a set of Dakota Digital RTX gauges that give a factory look but offer modern performance. A complete Vintage Air system keeps Mark and Jen cool in the summer months and plenty warm in the winter months.
From The Frame Up
As you take the wheel, the driving experience is amazing thanks to updated suspension. CPP upper and lower front and rear control arms, CPP sway bars, and Viking Performance dual adjustable coil-over shocks and springs ensure great handling and a smooth ride. The CPP Hydro Boost Brake Master and CPP Brakes offer stopping power to round out the package.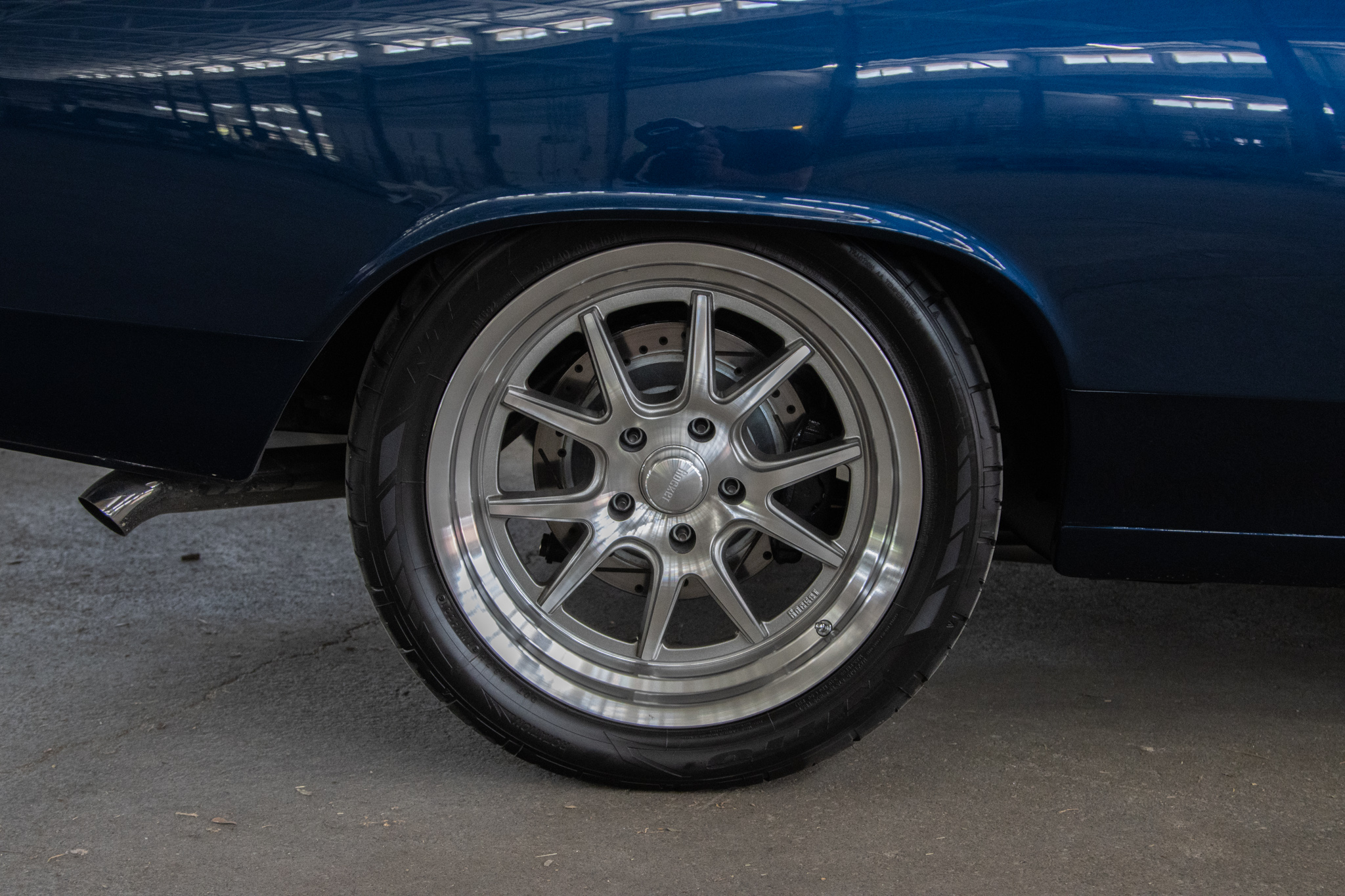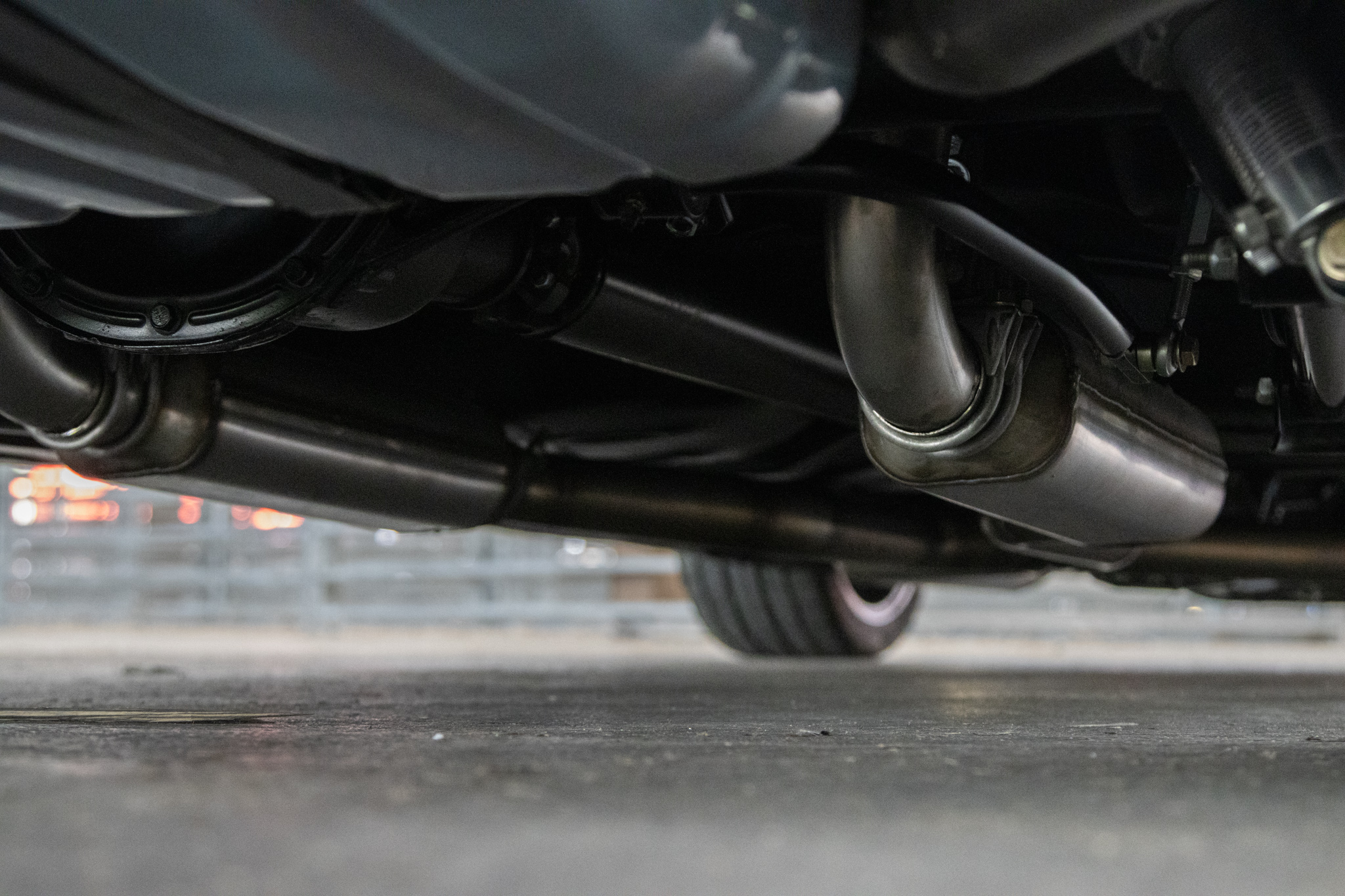 Finishing off the package are the meticulously selected rims and tires, both for performance and visual impact. Rocket Racing - Rocket Attack rims adorn the car, with 18x8 rims in the front boasting a 4.5-inch backspacing, paired with G2 Nitto NT555 tires. The rear wheels, 18x9 with a 5.5-inch backspacing, accommodate wider G2 Nitto NT555 tires for enhanced traction and road-holding capabilities.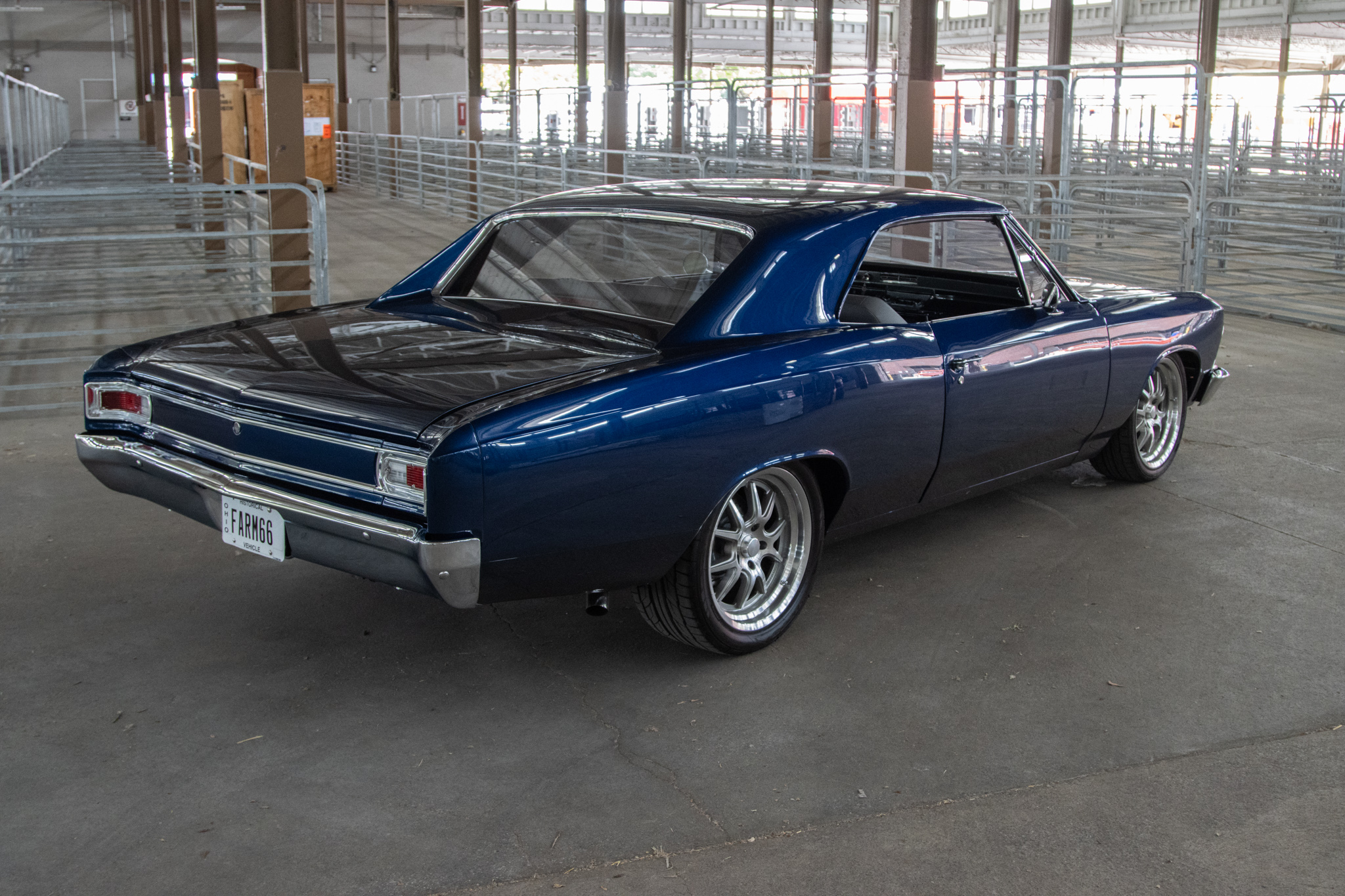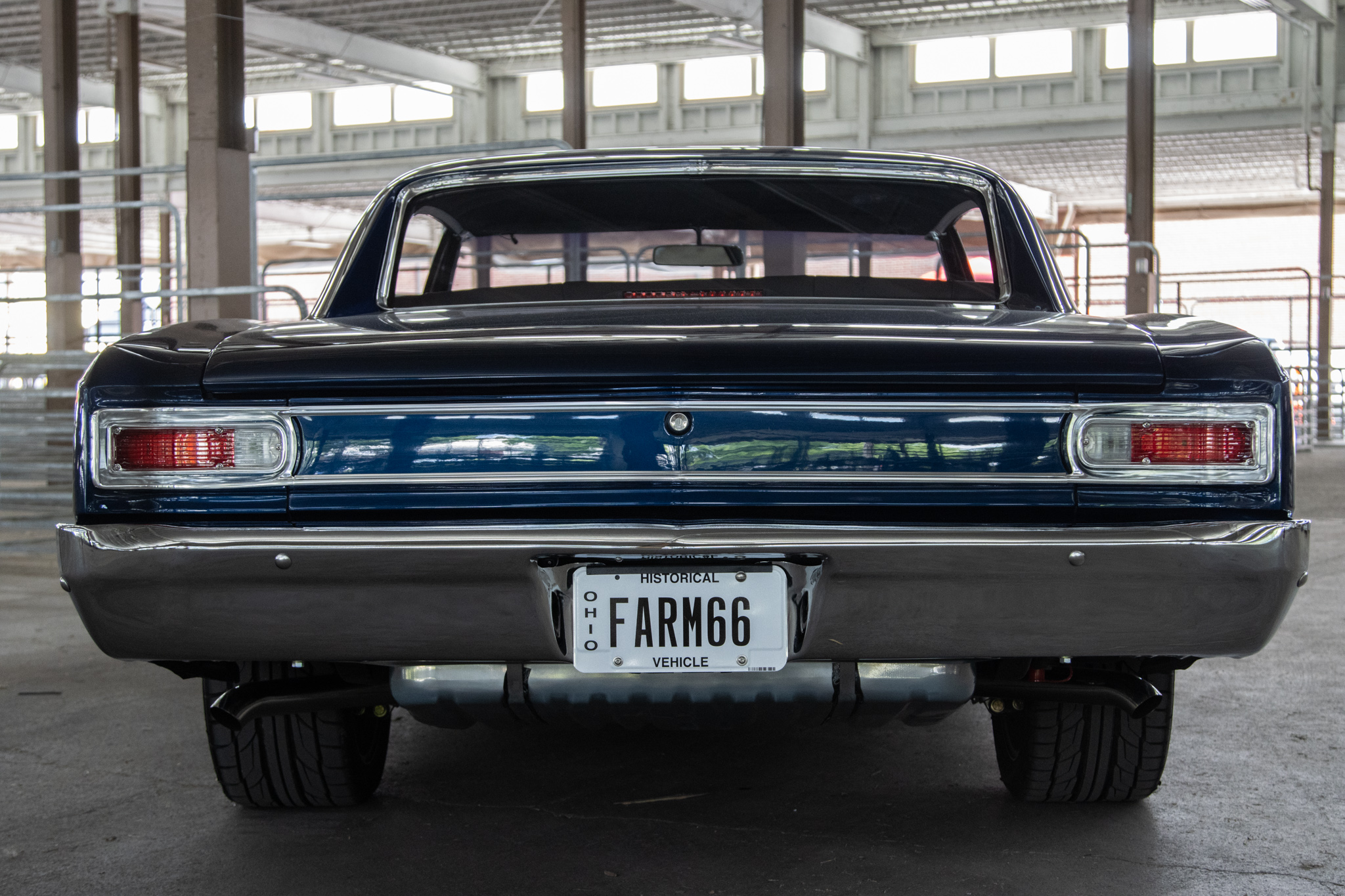 The attention to detail extends beyond the performance and aesthetics, with careful consideration given to the electrical components. Haywire Inc. provided a top-of-the-line car wiring and fuse panel, ensuring reliability and safety. The engine harness and engine ECU, expertly crafted by PSI, seamlessly integrate with the car's wiring system, allowing for efficient performance and effortless monitoring.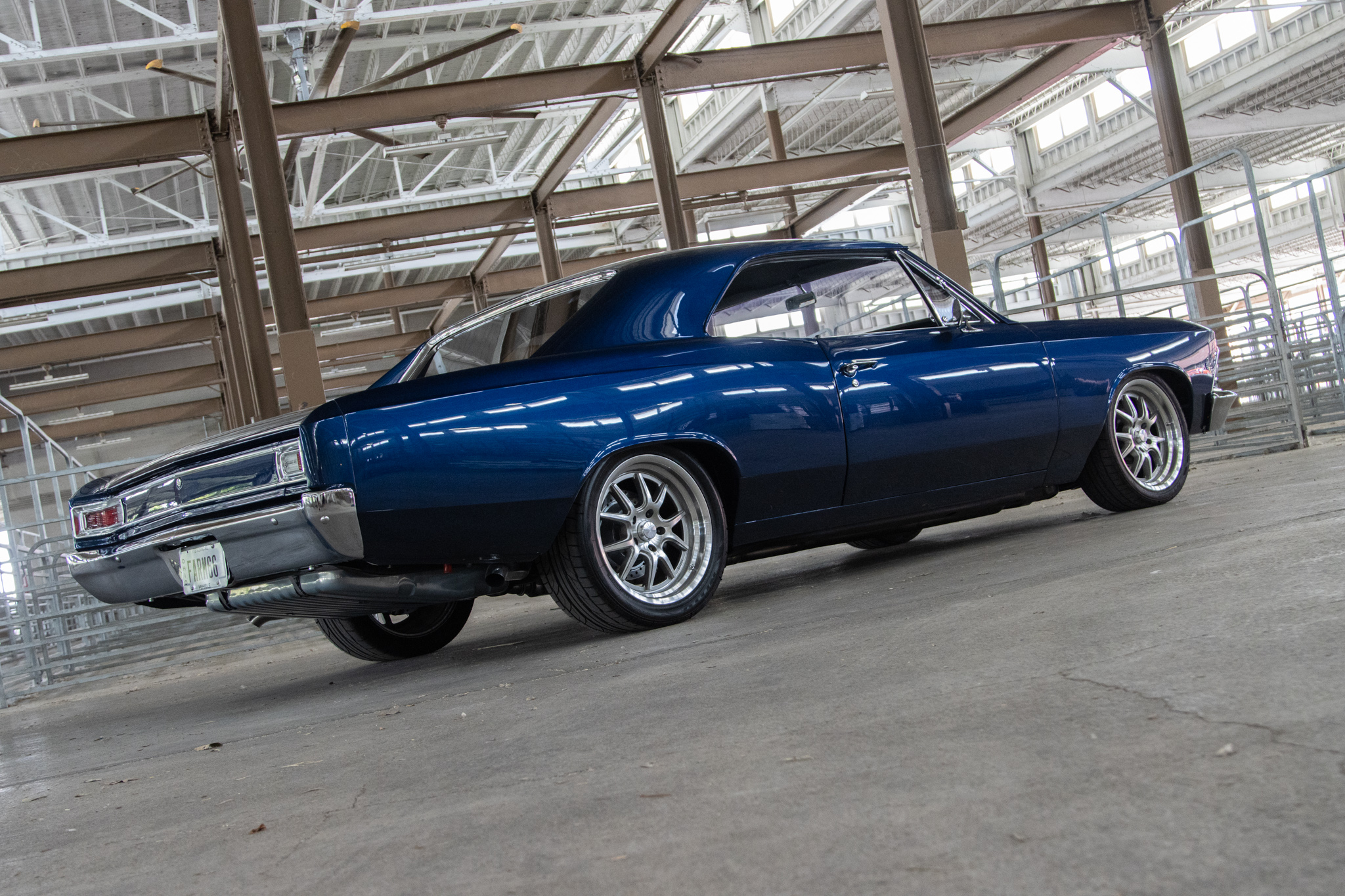 This restored masterpiece is more than just a car—it's a symbol of passion, craftsmanship, and automotive excellence. From its flawlessly boxed and painted frame to its roaring LS1 engine and its luxurious TMI interior, every detail has been meticulously thought-out and executed.