Mike Wahl's 3100 Chevy Truck
When it comes to custom-built cars, every story starts with a vision. For this particular truck, it was a vision of transformation from a neglected piece of metal to a stunning, high-performance vehicle. Mike Wahl found this truck behind the FiTech building, with a tree growing out of it and in pieces. It took three years of persuasion to convince the landlord to sell it to him, and Mike knew that the hard work was just beginning.
The first order of business was the engine. A 6.0-liter LS engine was pushed out to a 6.2-liter engine, custom-built by L&R Engines out of Santa Fe Springs. This engine can handle up to 30 PSI of boost, which means this engine can handle all the boost Mike's throwing at it. A Champion Cooling radiator ensures this 3100 stays at operating temp with ease.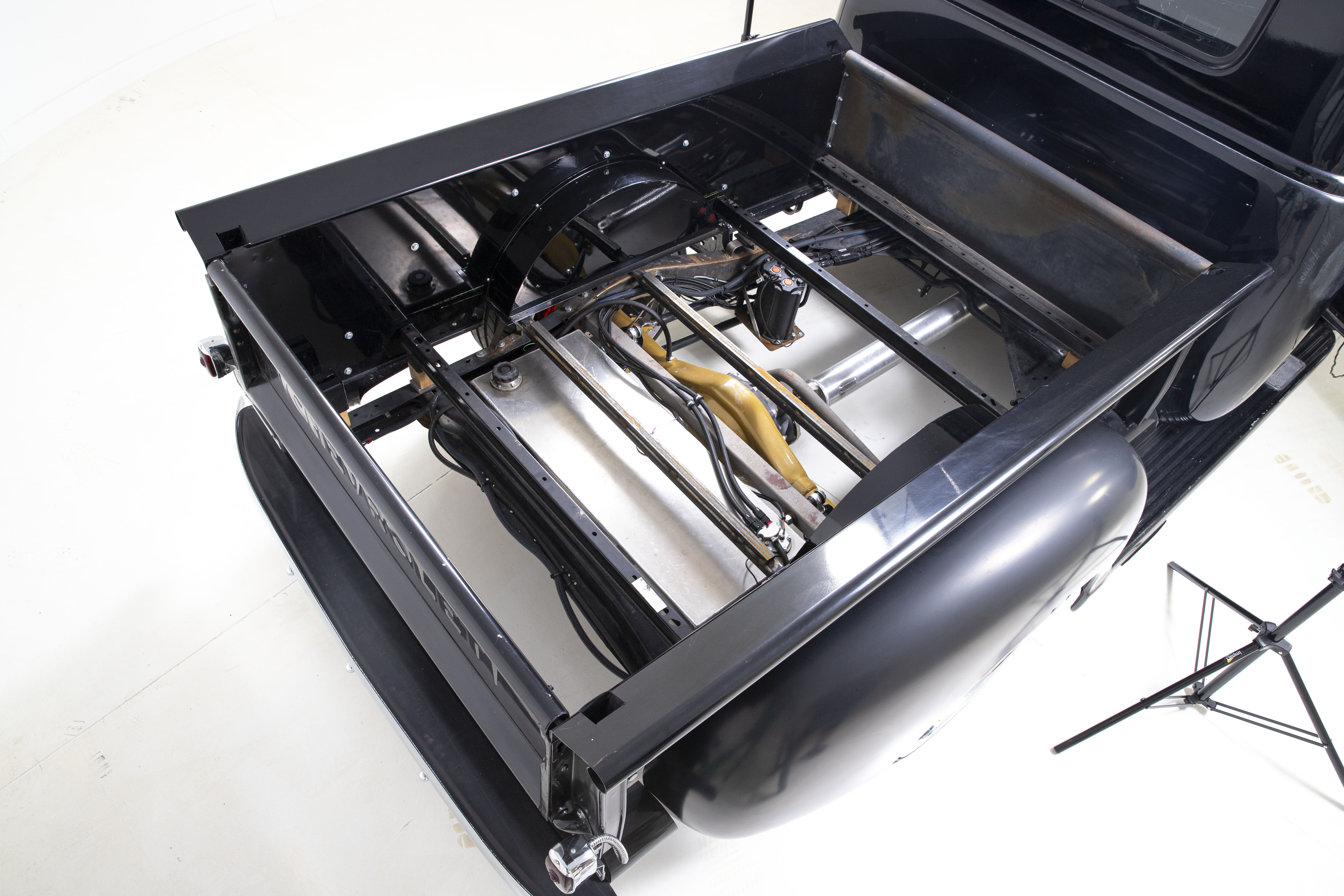 To complement the engine, Mike installed a custom exhaust system built in-house, using Black Widow Neighbor Haters. Providing the correct ratio of fuel is a FiTech 2x4 LS kit part number 70081, while the accessory drive is an Eddie Motorsports front drive assembly. The steering column is a Flaming River tilt steering column.
Behind the turbo LS is a Silver Sport Transmission (SST) 6-speed manual, coupled with a custom 4-inch aluminum driveshaft from Riverside Driveline. The rear end is a Currie Enterprises 9-inch rear to complete the driveline package.
The front suspension is a Performance Online front Mustang II clip with QA1 dual adjustable coilovers and a sway bar, while the rear suspension is a Performance Online rear four-link with QA1 dual adjustable rear coilovers, a Speedway Motors J-bar, and Johnny Joints in place of all rear bushings. The Baer Brakes 14-inch 6P brakes provide stopping power, and the American Racing VF126 Forged Monoblock wheels give the truck a sleek and modern look.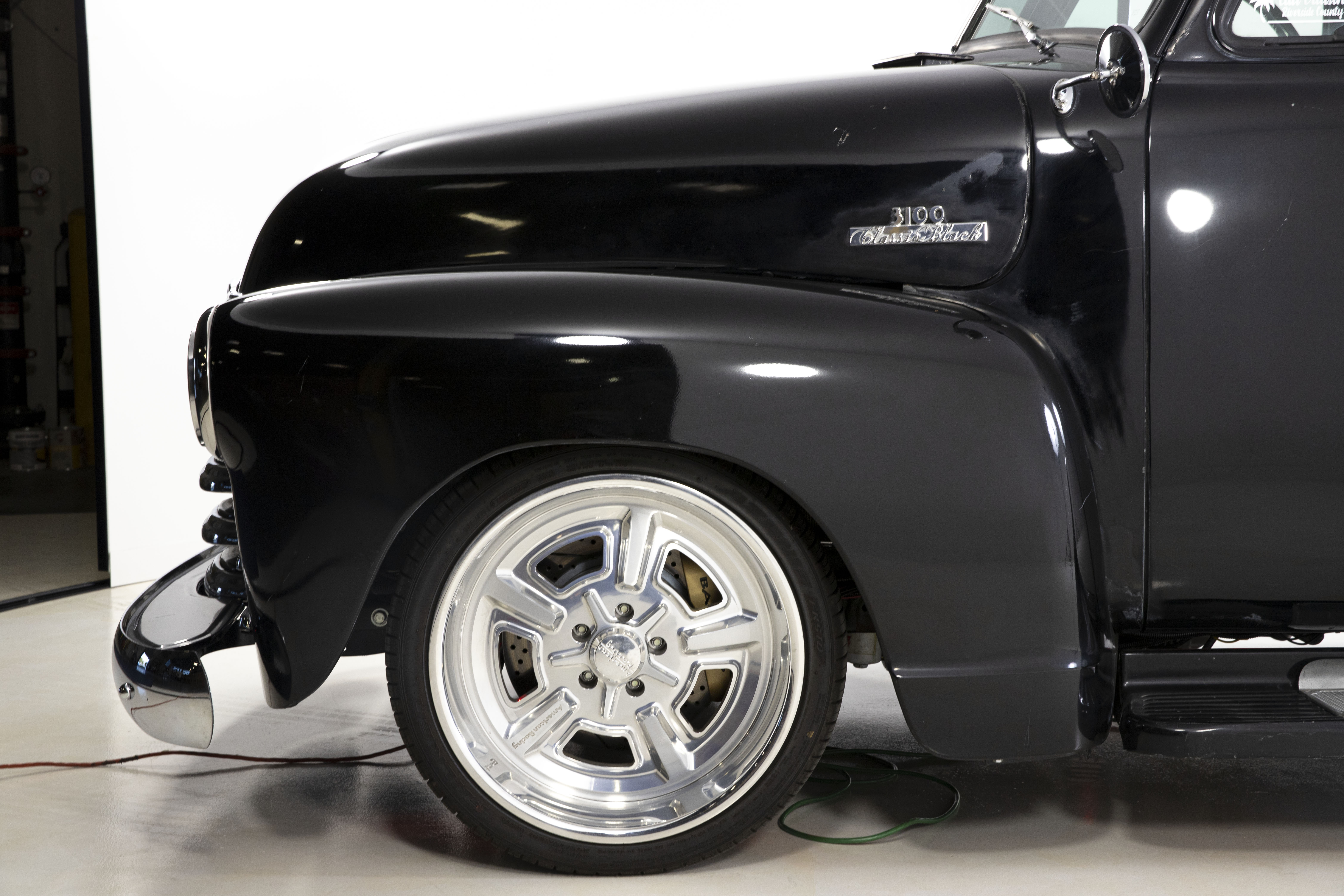 The Falken Azenis FK510 tires in 245/35ZR20 and 295/25ZR22 provide traction when Mike is hitting the autocross. The truck will soon receive a custom black paint job mixed up by Crazy Painters this summer. The body modifications include shortened bumper brackets, boxed in OG frame, and a custom-made firewall from a wheelbarrow. The CPP gas tank relocation to the rear to fuel the FiTech fuel pumps is another clever modification that allows for more fuel capacity.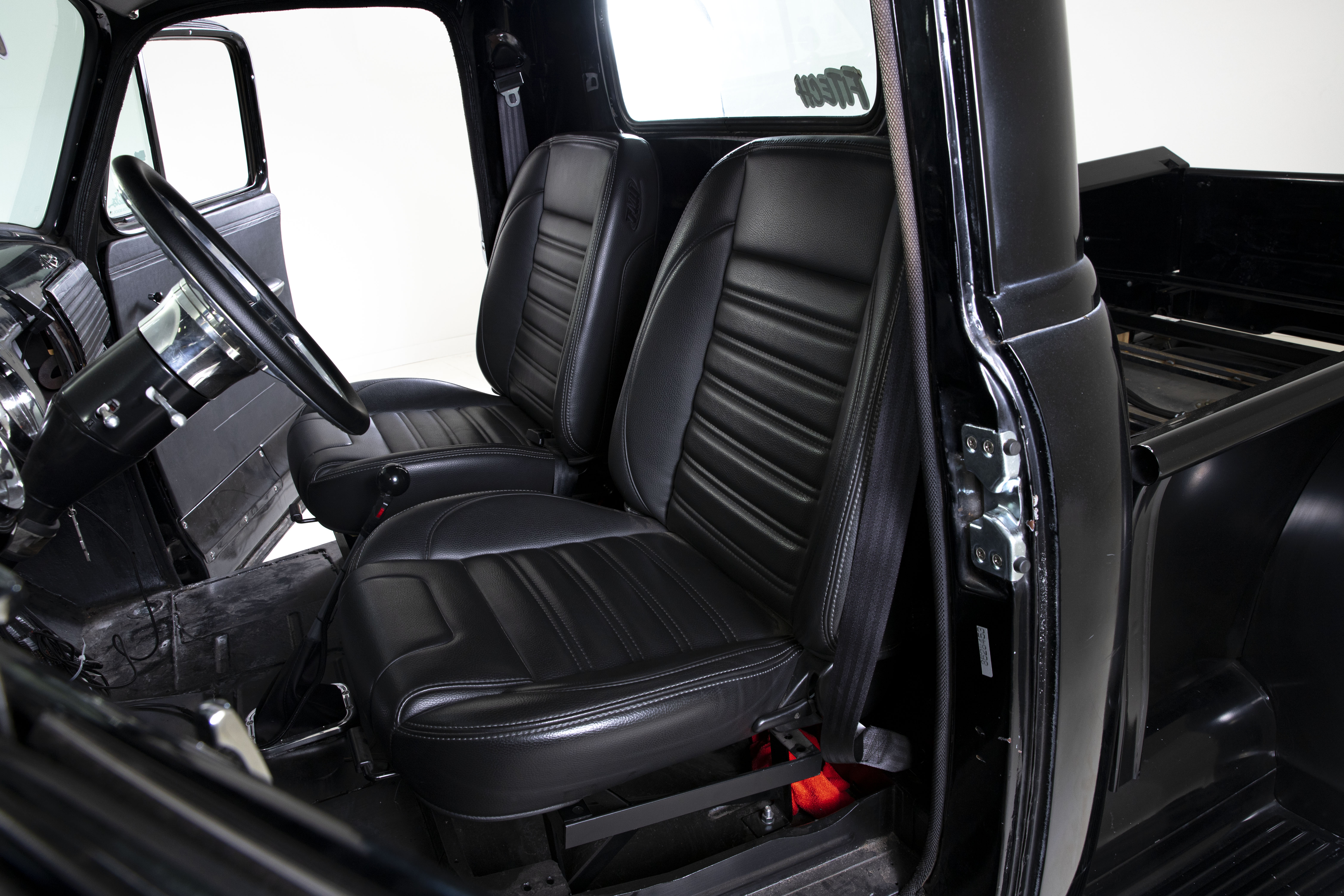 The interior and upholstery are still a work in progress, but the Mike chose TMI to complete the look. While there isn't much in the way of upholstery for these trucks, Mike chose a set of TMI Pro-Classic seats stitched in a black vinyl with a white contrast stitch.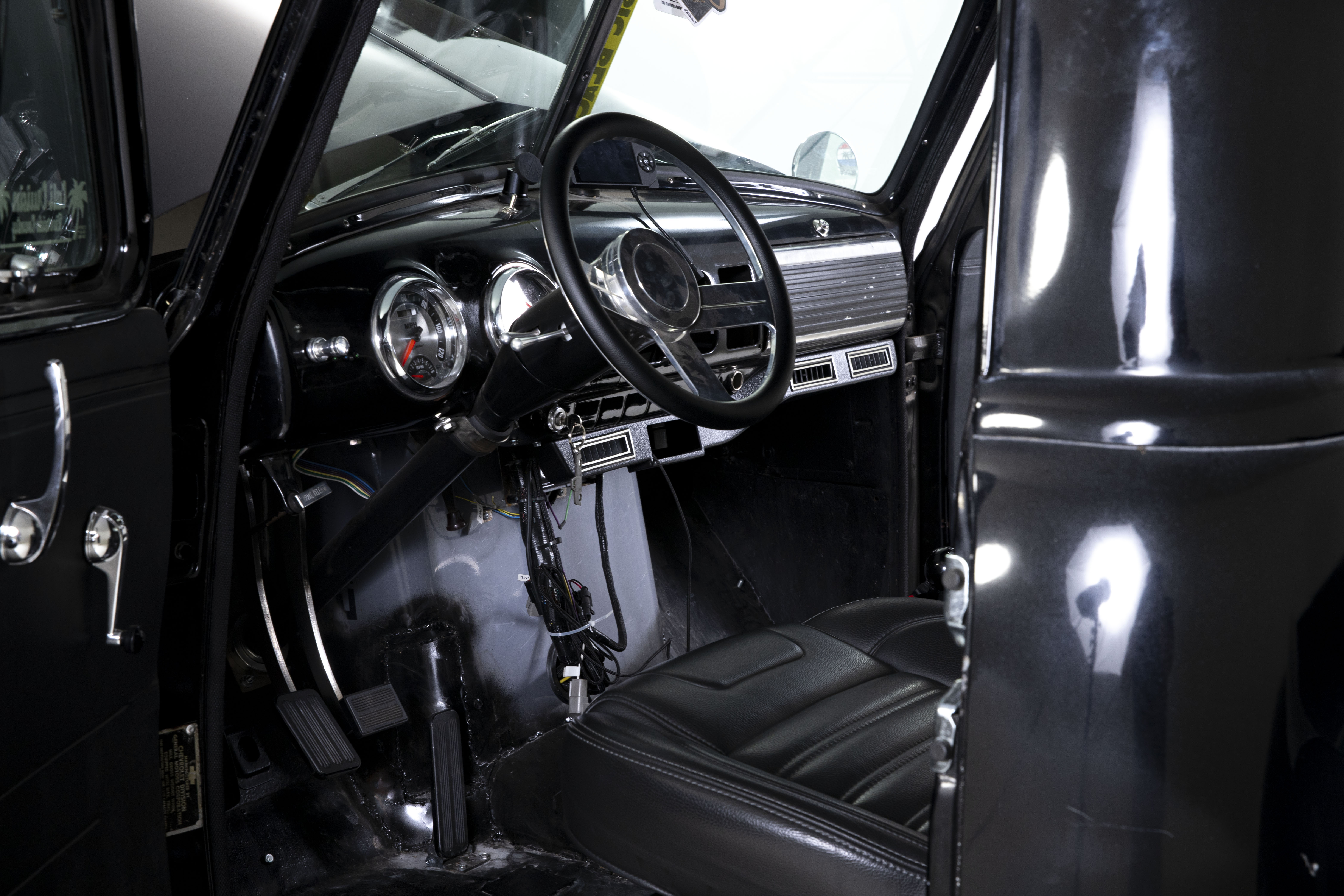 The Autometer complete dash cluster provides accurate and reliable information on the vehicle's performance. The shifter is a Silver Sport Transmission (SST), while the stereo is a Kicker audio system.
The Old Air Products CAP-400LHCE - Complete Underdash A/C and Heater System provide the truck with much-needed heating and cooling.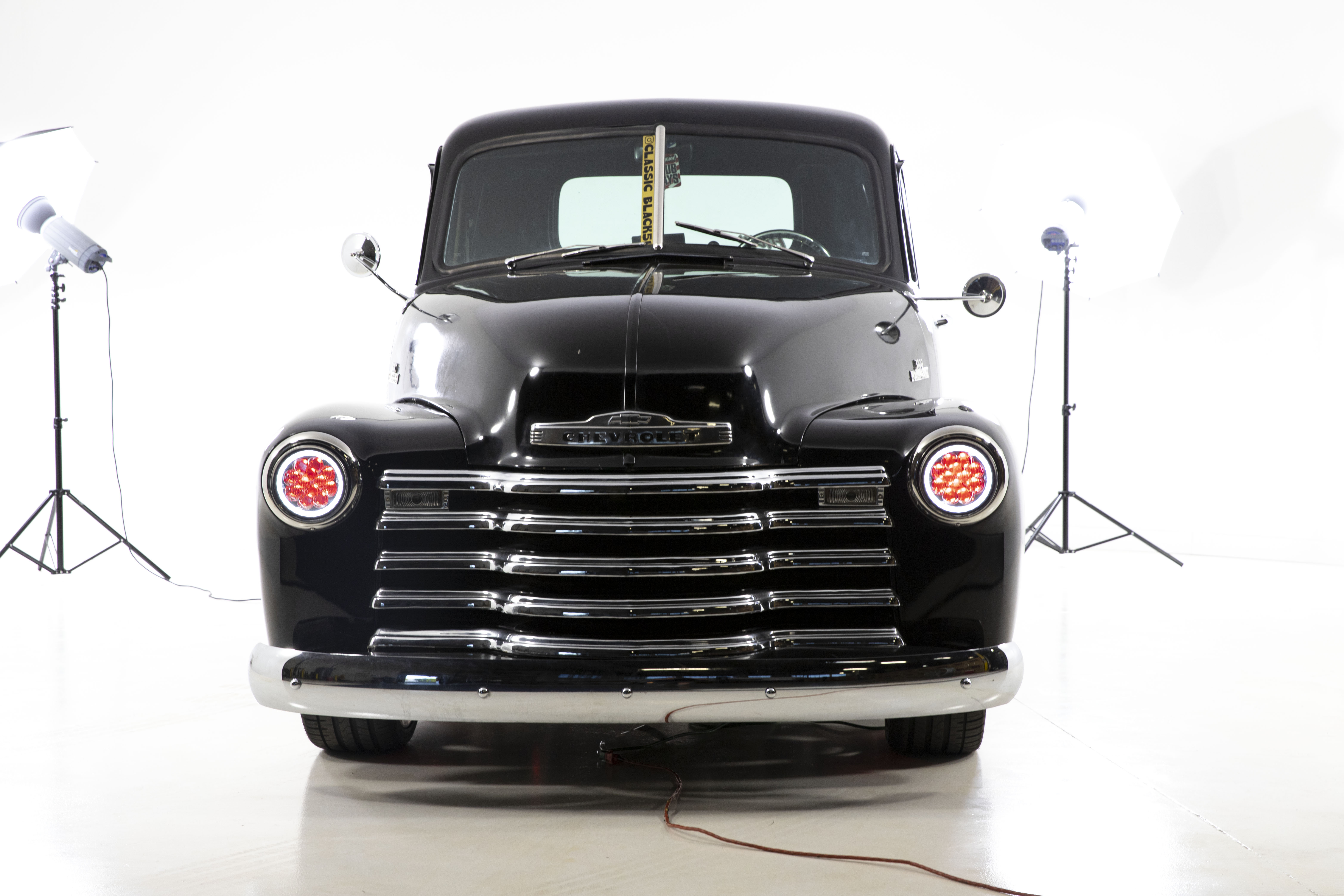 The owner is grateful for the support and help from various sponsors, including Currie Enterprises, Powermaster Performance, Autometer Products, Performance Online, Silversport Transmissions, Classic Performance Products, TMI Products, Old Air Products, Champion Cooling Systems, Eddie Motorsports, Pertronix Performance Brands, American Racing Wheels, Baer Brakes, Falken Tires, Black Widow Exhaust, Off-road LED bars, Flaming River, Kenwood USA, Scat Crankshafts, L&R Engines, and Hose Candy.