SHOW ALERT: 22nd Meguiar's Good Guys Del Mar Nationals
The 22nd Meguiars Del Mar Nationals is happening in less than 10 days! We are officially into the single digits for our countdown to fun, sun, and beach vibes!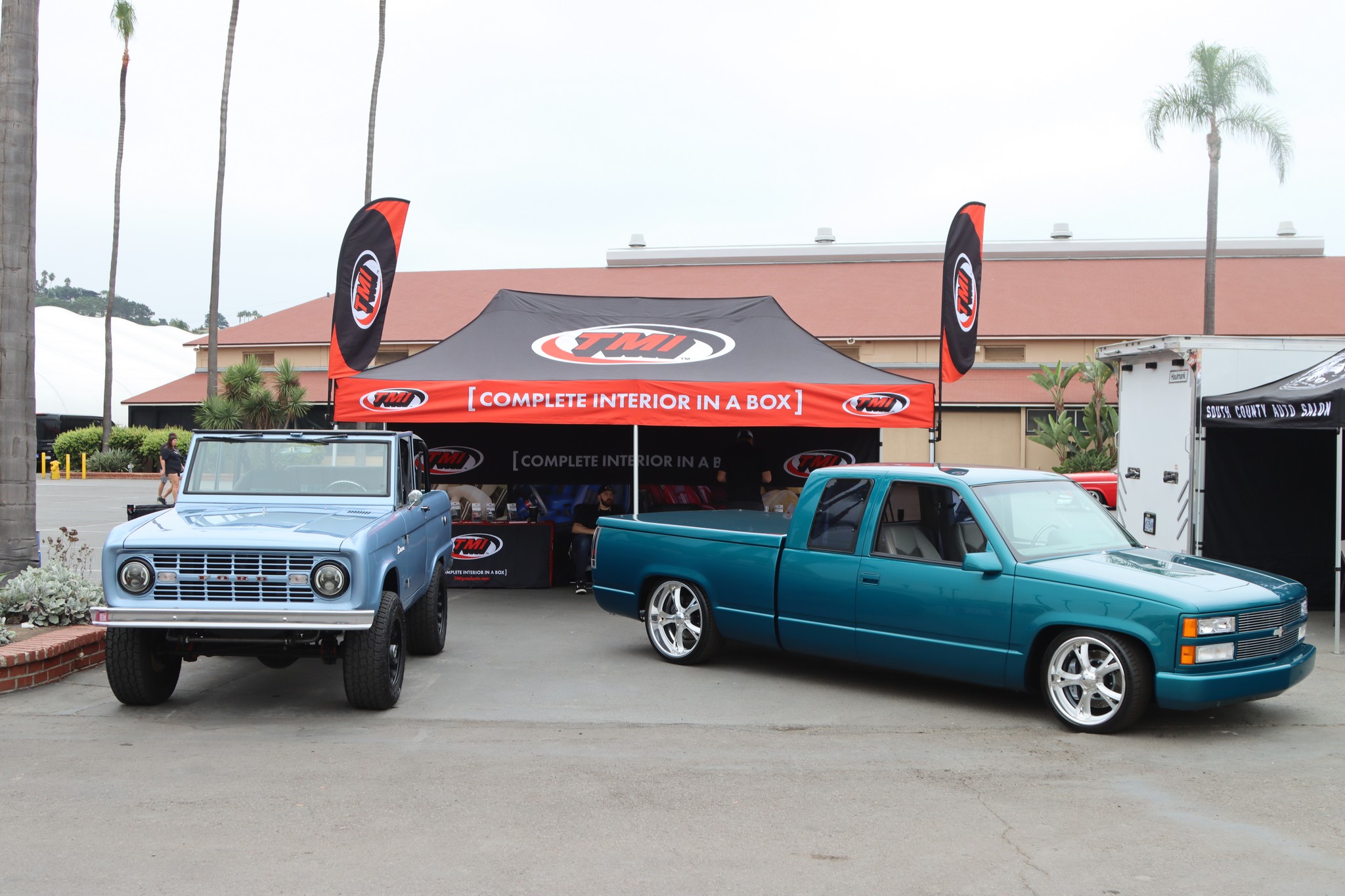 This is no ordinary car show for TMI Products though. We will be having our very first TRIM Awards Road Show happening during the show! TMI-equipped vehicles can enter to be judged and one lucky winner will win. The winner is entered into a chance to bring their car to the SEMA Show to participate in the TRIM Awards!
All weekend long we will be at the show displaying our latest - come have a seat and try them out for yourself! We will also have some amazing vehicles in the booth including James Lawrence's 1000HP 66 Chevy II that won a TRIM Award last year during the SEMA Show. This car is a street legal drag racing machine that you won't want to miss! Another cool ride is our SEMA Show display vehicle, Daniel Stewarts C10!
Who, Where, What, When:
Del Mar Fairgrounds
2260 Jimmy Durante Blvd, Del Mar, CA 92014
Friday, March 31 - 8:00am to 5:00pm
Saturday, April 1 - 8:00am to 5:00pm
Sunday, April 2 - 8:00am to 3:00pm
Want to enter your TMI-equipped ride into our Traveling Road Show for a shot at the SEMA Show? Just scroll down and enter!
Judging for the TRIM Awards Road Tour will begin Friday morning March 31st, 2023
Competitors are encouraged to register online to let judges know where to find their vehicles.
TRIM Awards Road Tour Entry deadline for the GoodGuys Del Mar show is at 10AM PST Saturday April 1, 2023
The crowning of the 1st TRIM Awards Road Tour First Event Champion will take place on Saturday April 1st at TMI Products GoodGuys booth, 3:00PM PST.