TMI Products Now Offers Seating Solutions For 1961-1971 Dodge D100-D200 Trucks
TMI Products Now Offers Seating Solutions For 1961-1971 Dodge D100-D200 Trucks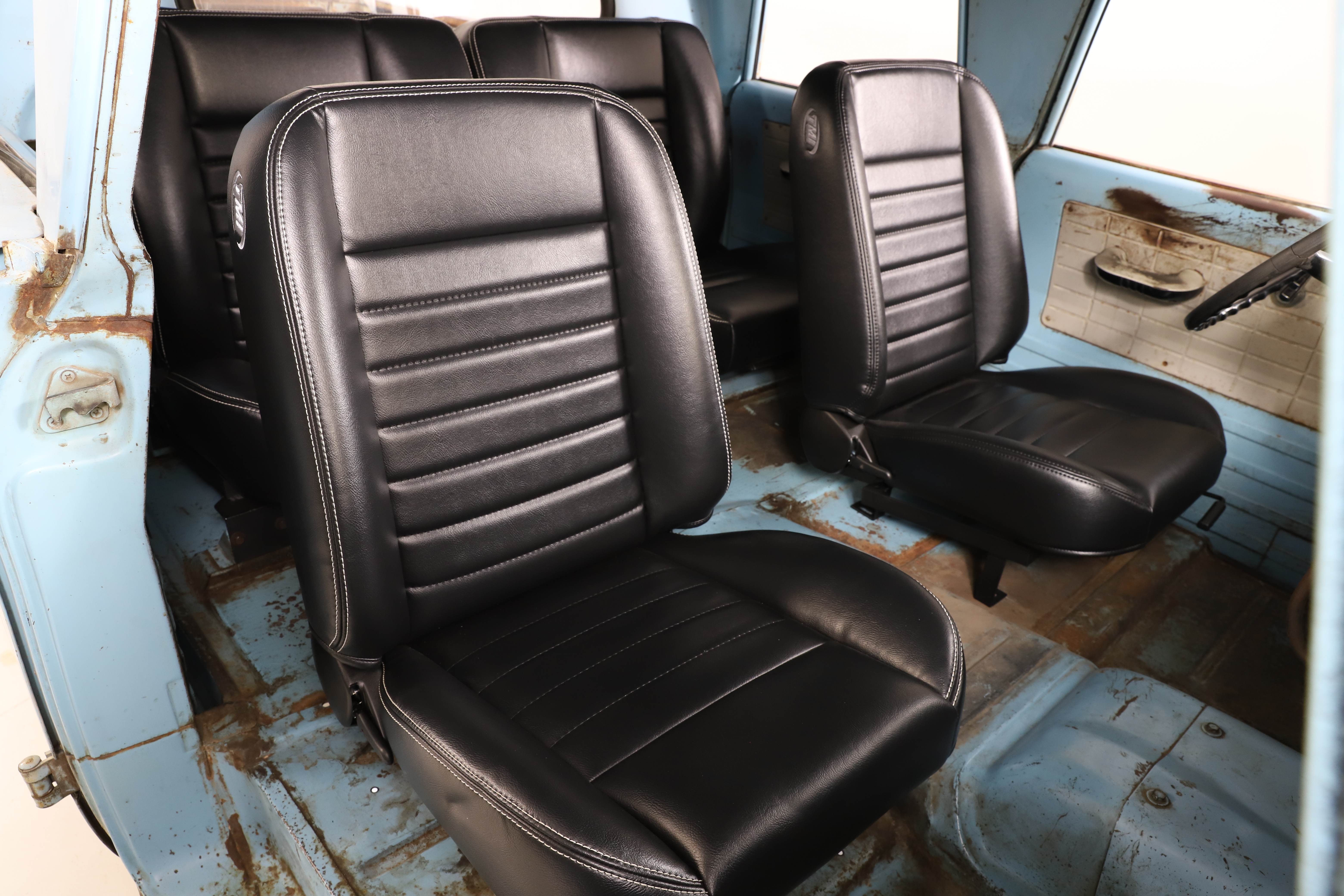 TMI Products expands their truck offering with the new availability of 1961-1971 Dodge D100-D200 Truck Seat Brackets to allow bolt-in installation of their line of seats.
Corona, Calif. (March 8th 2023) As the old saying goes, "If you can't Dodge it, Ram it" TMI 'Dodged' the Ram truck market long enough. They have developed a new line of seating options for the 1961-1971 Dodge D100-D200 Trucks. Just like all trucks of that era, their seating was dismal with flat bench options only. As these trucks have grown in popularity, so has the demand for aftermarket support.
"We are excited to now have a bolt-in solution for the 1961-1971 Dodge D100-D200 Trucks. After years of developing the Chevy Truck and Ford Truck product lines, we can now include Dodge D100-D200 to our line up to round it out," stated Ross Berlanga, Marketing Director.
After countless hours of R&D work, these purpose-built new Dodge D100-D200 truck brackets allow the end user to simply unbolt their factory seats, and bolt-in a pair of new TMI Bucket seats or bench seats right into the stock location. These seats will give any D-100 the style, bolstering, and comfort their stock seats never had.
Available as stock bench-to-TMI bench seat, or stock bench-to-TMI bucket seats. Also available are the rear brackets for Crew Cab model trucks to convert to TMI buckets or bench seats.
For more information visit TMIProducts.com All sales inquiries can be handled by calling 888-460-0640.
About TMI Automotive Products, Inc.
TMI Automotive Products Inc. was founded in 1982 by the Tuccinardi brothers, who started off producing Volkswagen door panels in their family garage in Torrance, California. In the years since, TMI has constantly evolved with the trends of the automotive market to offer a wide range of interior components including seating, consoles, floor coverings, door panels, convertible roof assemblies, headliners, and dash pads. While our designs have evolved over time, our original hands-on, in-house construction approach has remained. All portions of our products are manufactured with hands-on control: from cutting and welding of raw materials to laying down each stitch, pouring foam for seats, and final assembly. From humble beginnings 40 years ago, TMI started as a family-run business and its intention is to stay that way. For more information, visit www.tmiproducts.com.