FAQ
Frequently Asked Questions
Yes. At an additional cost you may remove the TMI logo. To order your seat without the TMI logo please call and speak with a sales reprisentative to customize your order 888-460-0640.
Yes. This is known as a CSM (Customer Supplied Material) order. Please note that the material supplied needs to be of automotive grade and there is a possibility the material requested can be denied. Additional rates may apply, please give our sales team a call for more information.
Yes, we sell material by the yard. You can order online or directly through a Sales Representative by calling in. A standard roll of material measures 54 inches across. Double check material dimensions with a Sales Representative.
We offer 5 complimentary samples in order for you to see the material in person. Please call a Sales Representative after visiting the Samples Page to let us know what colors you would like sent out or order online. Samples will ship through USPS and can take up to 2-3 weeks. There will be no tracking number supplied.
Call in and ask for a Sales Representative. (888) 460-0640
If placed over the phone, please call in and ask for the Sales Representative who you spoke with. If placed online, contact Customer Service and provide your Order Number.
Yes. Speak with a Sales Representative to explore all options and pricing. You can also use the Chat function on our website
Contact the Sales Representative you placed the order through. If placed online respond back to your confirmation email and please allow 1-2 business days for a response. Please have your Sales Order number or Online Order number ready to check the status of your order. If you placed an order through one of our wholesale vendors you must contact the vendor first to get any status on your order.
All orders are shipped through FedEx.
Yes we do and we will ship your order complete.
If the item qualifies to be returned, there will be a 20% restocking fee and a shipping label is not included. Please reference our Warranty Policy here.
Please contact your Sales Representative or the vendor you placed the order through. Once we locate your original order and see photos of the defect, we can either issue a replacement or repair the product. Or you can use our online Warranty Request Form.
Contact your sales rep or follow the link to file a Claim. If you placed the order through one of our vendors you will need to contact them.
The following Payments are accepted when placing an order through our Sales Department. For Money Orders please call to speak with your Sales Representative

The following Payments are accepted when placing an order through tmiproducts.com

Standard Seat covers are replacement of the factory covers using your existing frame and foams. Sport Seat use the existing factory frame but require upgraded foam. Pro Series are complete seat replacements using TMI designed frames and foam, and will require the additional purchase of TMI brackets.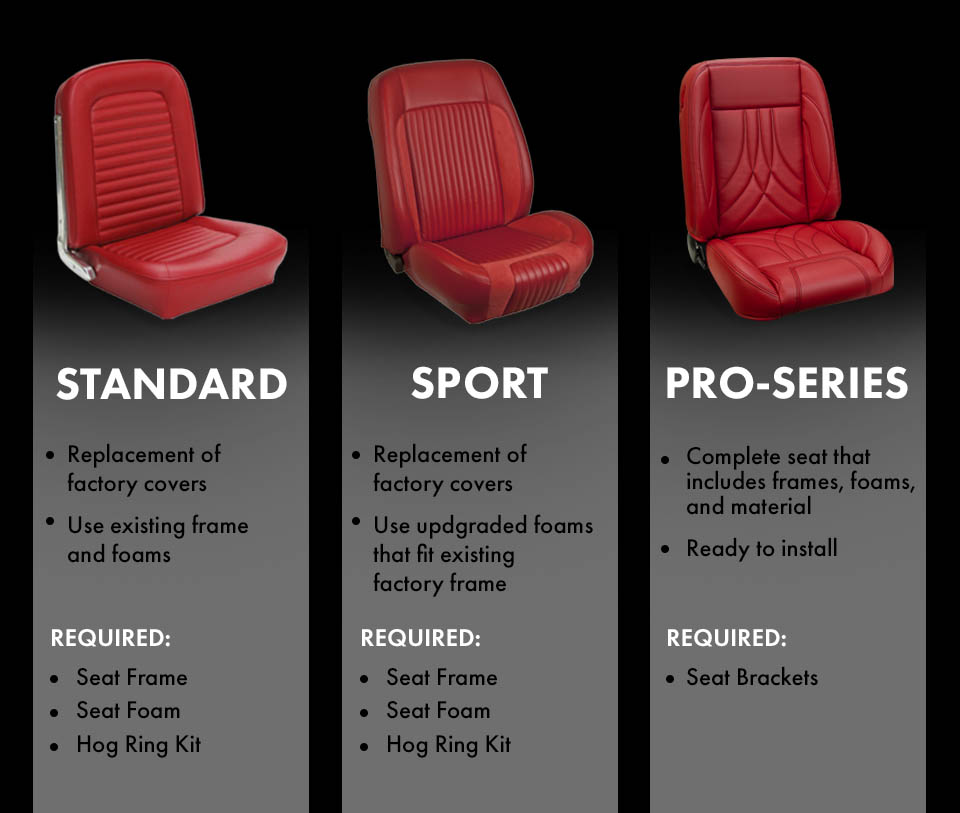 We offer multiple different styles for our upholstery and complete seats. Sport, Sport-R, Sport-X, Sport-XR, Sport-VXR, Sport-FXR, Sport-AR, Sport-LR, Sport-GT, Sport-QR, Sport-S, Sport-V, Sport-R500, and Sport-R1000.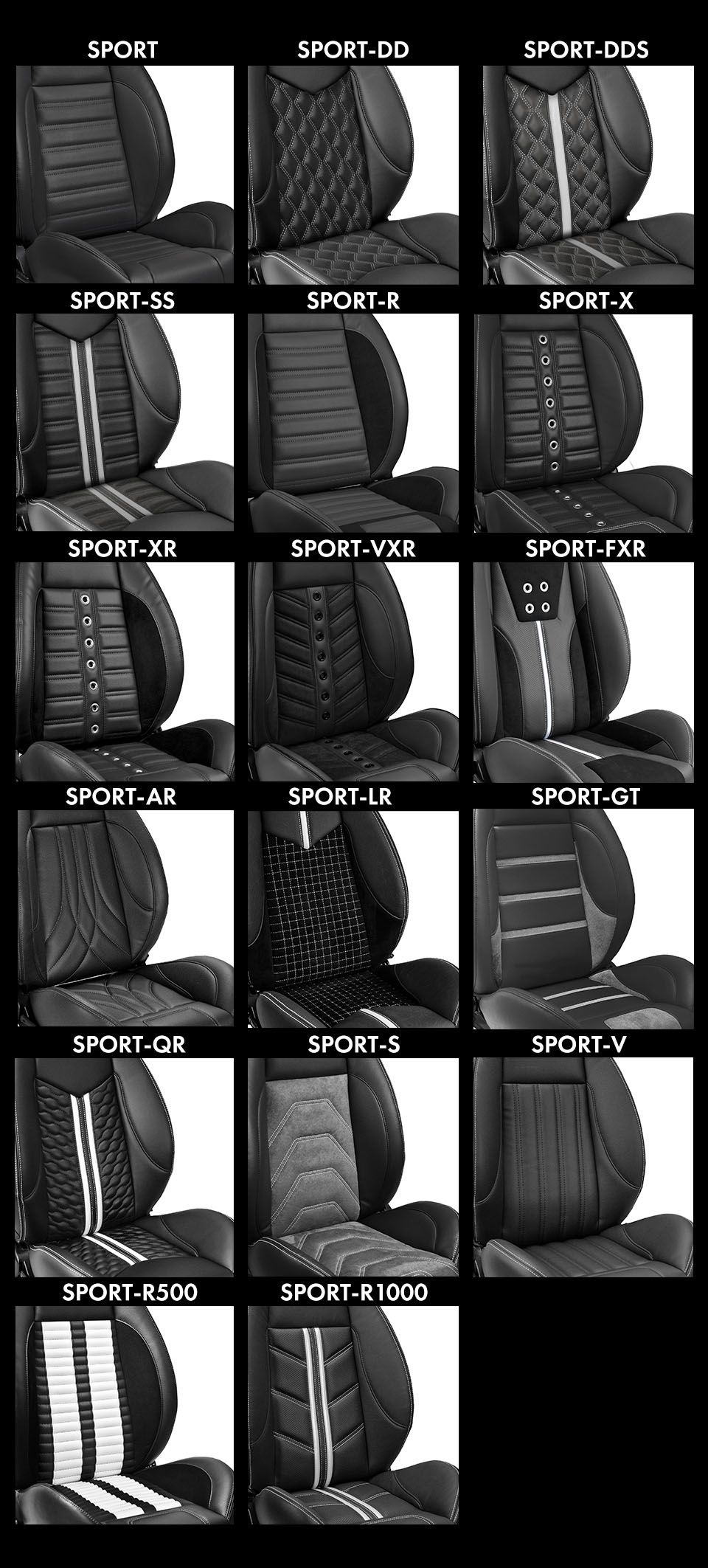 Due to manufacturing time, there is no way to expedite orders.
Call in and ask for a Sales Representative to see if something is in stock, 888- 460-0640
No. A new order must be placed, which will create a new Order Number.
Call and speak to a Sales Representative, 888-460-0640
If you are international, contact your Sales Representative to verify missing item. If you are located in the United States, your items will be partially shipped as they become available. You will not be charged with any additional shipping costs.
Any custom or special orders cannot be cancelled after 24 hours from the moment the order is placed online. (Sales Order will state whether order is custom or special)
Yes, please call your Sales Representative for availabilty 888-460-0640